Three-day jeep rally kicked off in Balochistan's Bolan district on Monday. With 60 drivers participating, this rally is the second event being held at this level.
Excited participants participating in the event from all over the country said that such events brings them closer to the undiscovered beauty of Balochistan.
---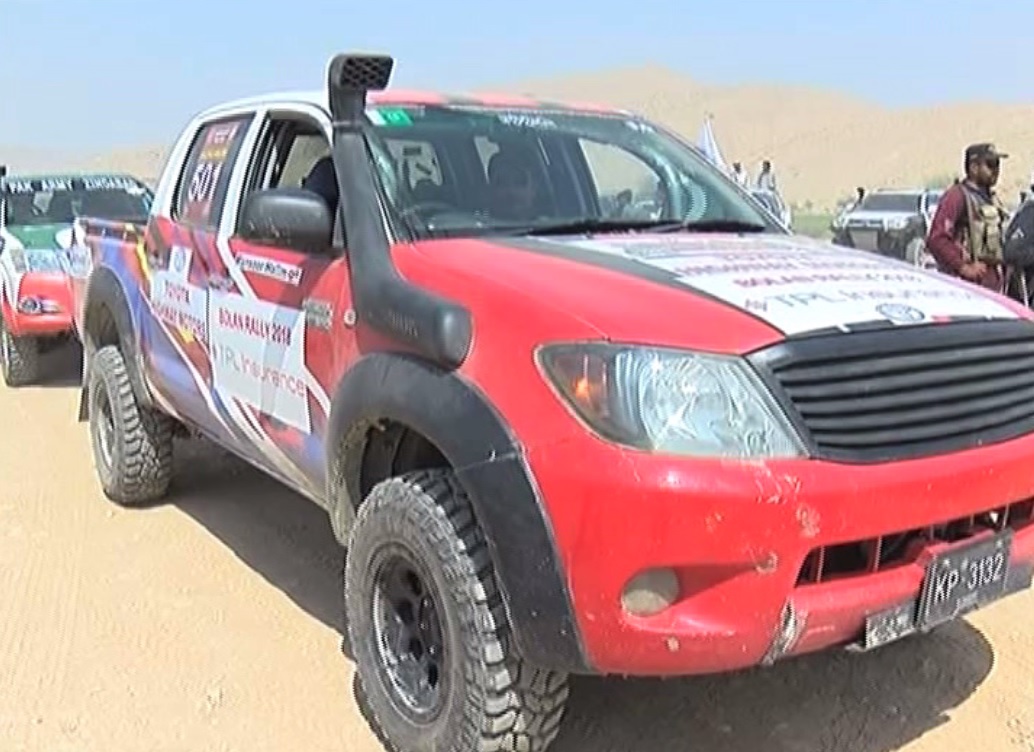 Participants from all over the country came for the three day jeep rally in Bolan, Balochistan. Photo: Screengrab

---
Driving in dusty and challenging routes, the drivers appreciated and admired the arrangements made for the event. The rally is being attended by a large number of famous drivers as well as women participants this year.
Speaking to News Channel, participants said that this event sends a message of peace and solidarity with the people of Balochistan.