ISLAMABAD Mehru Hayat, daughter of Bushra Bibi – the third wife of Imran Khan, on Monday joined Pakistan Tehreek-e-Insaf (PTI).
Farah Khan, a renowned business woman and a close friend of Bushra Imran Khan met the PTI chairman and joined his party.
Mehru Hayat is the step daughter of Imran Khan.
Speaking on the ocassion, Bushra Imran welcomed Farah Khan on joining PTI.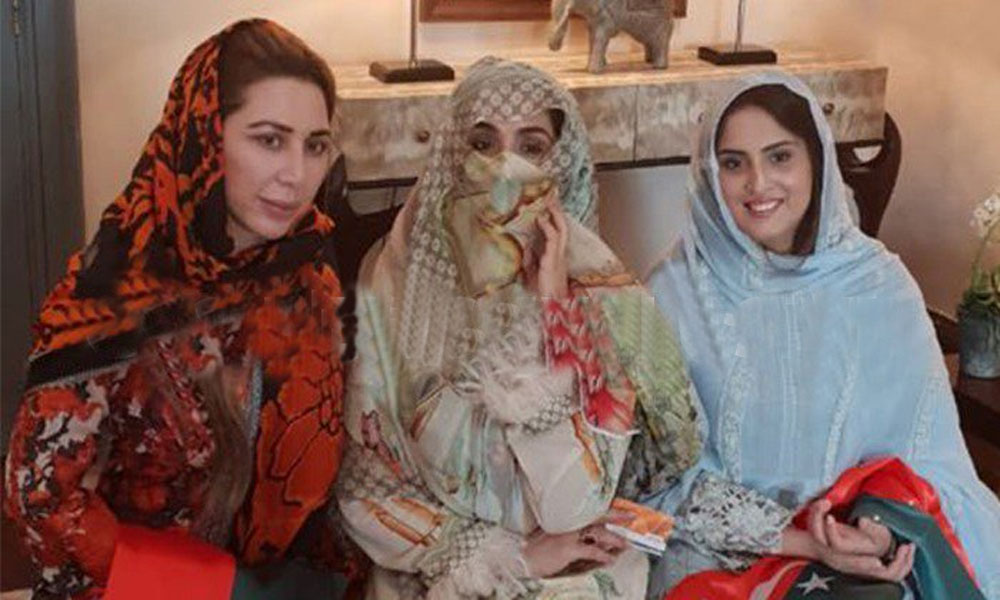 She said that main concern remains settling the issues encountered by females and she would take revolutionary steps in this regard.
The PTI chairman's wife said that the party will provide platform to the women to come forward for the development of the country.