ISLAMABAD (Reuters) – The Chinese government's top diplomat was in Pakistan on Saturday for the first high-level meetings between the neighbours since new Prime Minister Imran Khan took office, the south Asian nation's foreign office said.
Beijing has pledged $57 billion in loans for Pakistan as part of its vast Belt and Road initiative, deepening ties at a time when Islamabad's relations with Washington are fraying over how to deal with militants waging war in Afghanistan.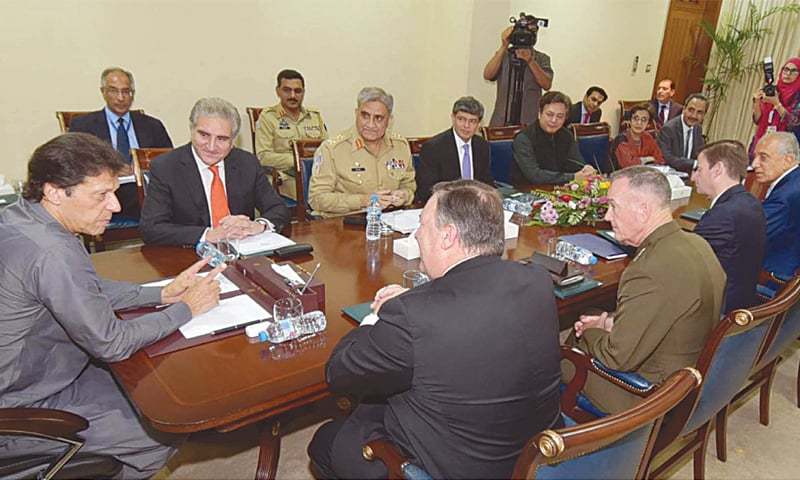 PTI termed Prime Minister Imran Khan's meeting with Secretary Pompeo and Gen Dunford as fresh start of relations between Pakistan and U.S. Photo: File
---
State Councillor and Foreign Minister Wang Yi's three-day visit follows a meeting between Khan and U.S. Secretary of State Mike Pompeo on Wednesday.