A recent report by the Azad Jammur and Kashmir's Environment Protection Agency has expressed dissatisfaction over the current waste management system in the hospitals stating that the process is dangerous for the environment.
Azad Kashmir's hospitals are causing problems with their waste management, through which toxic hospital waste is making its way into water streams of the region.
The report further elaborates that the lack of proper disposal of toxic medical waste such as used needles and other products can lead to serious illnesses.
EPA's recent survey report on the waste management of hospitals in AJK stated that the hospitals in the region produced 3-tonne waste products on a daily basis, which is not disposed-off through a proper process. Instead, this waste is disposed off in city's various dumping sites.
Environmental experts have expressed serious concerns over toxic materials making their way into water streams flowing across the region.
---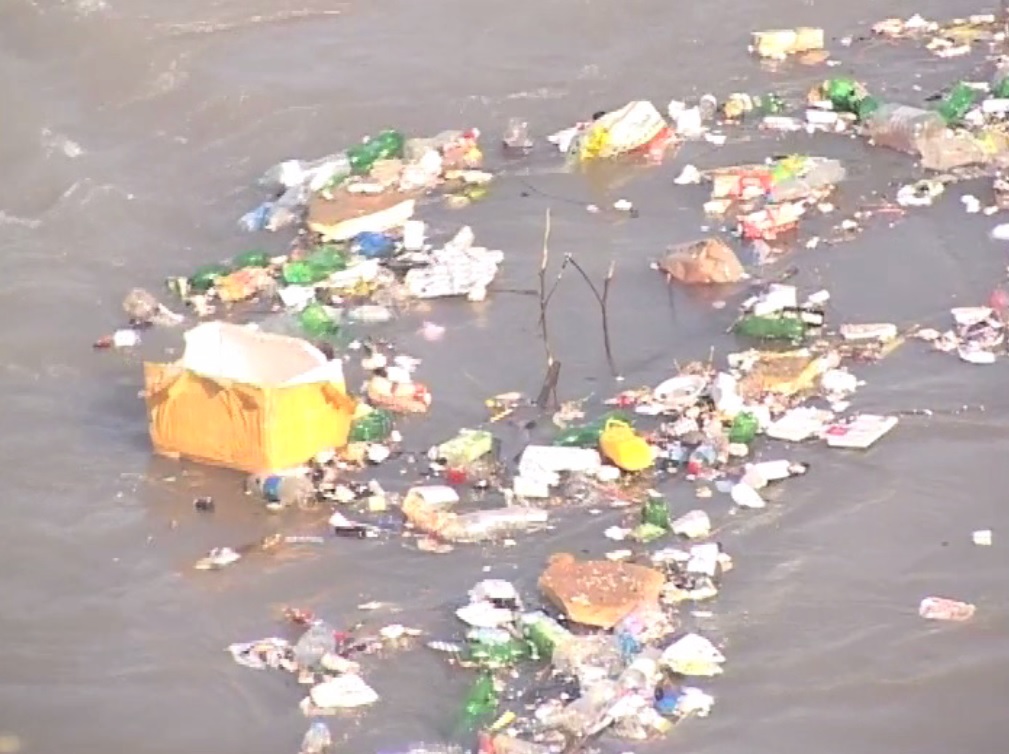 Hospital waste makes its way into the water streams, polluting it with toxic material. Photo: Screengrab

---
Speaking to Dunya News, Director General Environment, Raja Razzaq, said that AJK's biggest issue at the moment was the proper disposal of solid waste management. "We don't have any proper landfill and this solid waste makes its way into the Mangla reservoir contaminating water."
On the other hand, hospital managements have complained that due to the lack of resources they are left helpless and forced to dispose waste products into open waste lands.
Dr. Syed Awan, Executive Director AIMS Muzaffarabad, elaborated that the situation worsened due to a lack of trained resources and unawareness regarding toxic and other types of wastes. Awan said lack of proper insulator was another reason, waste made its way out of the hospitals into the open.
According to the report, waste that is dumped in water streams is not only dangerous for humans but is also toxic for other living things.