SUKKUR (Web Desk) – Asad Kharal, the alleged frontman of brother of Sindh Home Minister Suhail Anwar Siyal, was presented in a session court in Sukkur today (Saturday).  Utv Pakistan Report
During the case hearing, the court handed over the accused to police on 14-day physical remand.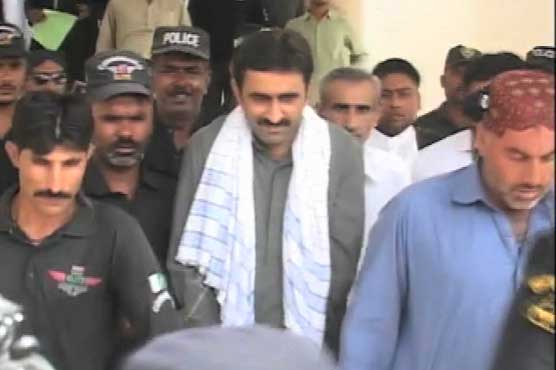 Kharal was arrested by Sukkur police from Shikarpur road near Farash Morr during routine snap checking. 
Reportedly, when police officers on duty asked Kharal to step out of the vehicle, he tried to flee from the scene and his car bumped into a police vehicle. Police immediately arrested him and recovered a pistol from his vehicle. 
He was booked under section 427 PPC, section 353 PPC and section 13(d) on SHO Khalid Memon's complaint.