(Web Desk) – Karachi which is usually known for heat is under the cool breeze making people merrier than ever. Whenever weather gets better, Karachities took to the beach to enjoy the weather. But the reality of the matter is that the beach is usually found dirty. Mountains of garbage are toxic not only for the human beings who visit the site but also for the living beings in the sea. Those who visit the sea view find garbage lying everywhere and this makes their beach experience worst one.
Shoaib Bukhari in his report reveals deteriorating situation of sea view in Karachi. Beaches are usually considered a blessing as they provide out of this world scenery which is rarely found.
---
Karachi sea view, like many other natural blessings in Pakistan, has been taken for granted. Not only government but also people have remained botched to know its significance and loss that the garbage especially plastic bags and bottles are causing to environment and living beings in seas.
---
The beach in Karachi bears witness of the fact that the local and provincial administrations are doing nothing to improve the dwindled environment situation in the beach. Although authorities take opulent budget but when it comes to cleaning the trash, no is ready to take responsibility.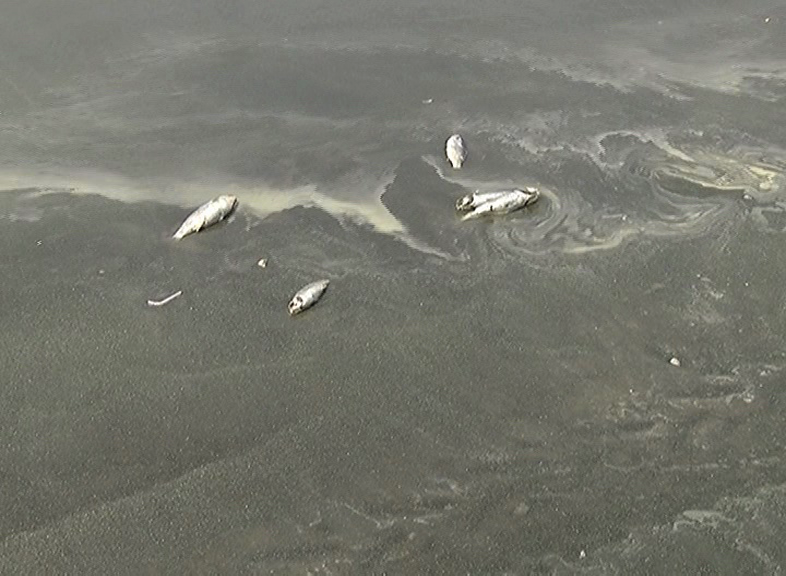 Fish are paying the price for the indifference of human beings; scores of them die each day. Photo: Screenshot

---
Amid this, the role of private institutions is quite impressing. One such institution is doing a splendid job by removing the garbage and raising awareness concerning cleanliness among the people. Outstanding messages were delivered with the advent of the campaigns.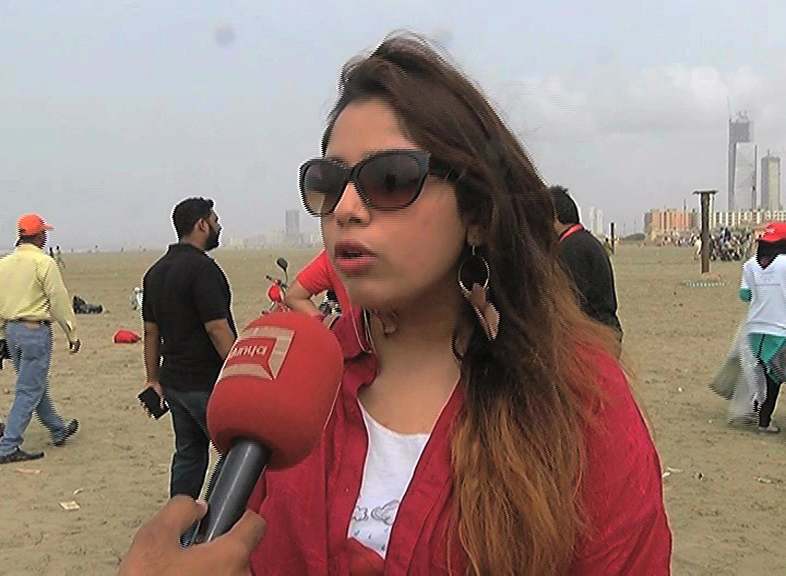 The volunteers were of the view that responsibility also lies on our shoulders. We need to be more vigilant than ever. Photo: Screenshot

---
One of the volunteers busy in removing trash said a number of issues have surged not only in Pakistan but also around the world with the use of plastic and if they are not resolved it is being said that in the coming days there will be more plastic than animal livings in water.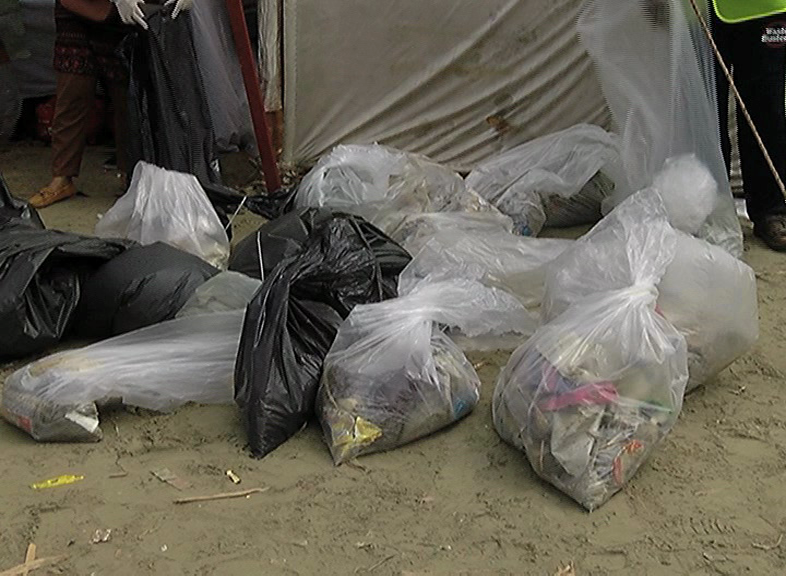 The volunteers gathered the trash especially plastic bottles and bags so that it could be dumped properly. Photo: Screenshot

---
Our government should take the measures and we should not leave everything over the government, another went on to say.
If people are not conscious, we should tell them that in most of the places there are waste bins but we avoid using them.