LAHORE: Several people sustained wounds as at least 20 cars collided with each other near Kala Shah Kaku interchange due to dense fog on Monday.
---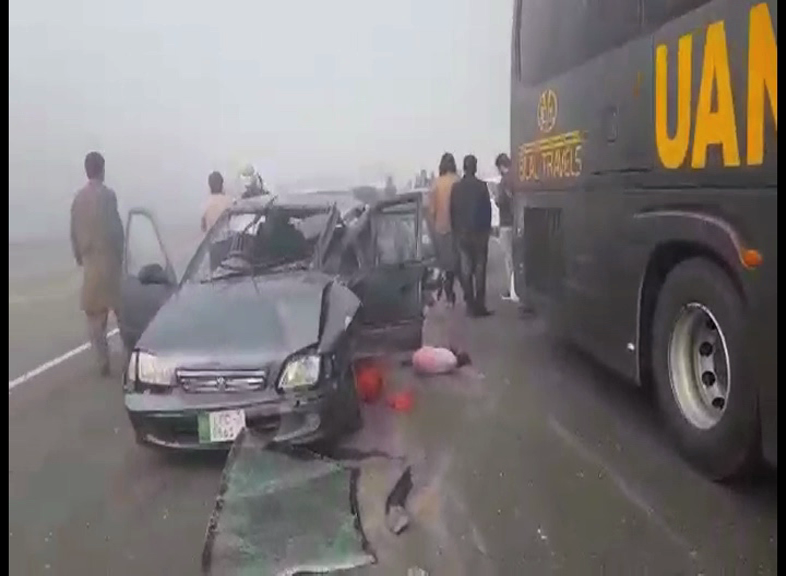 ---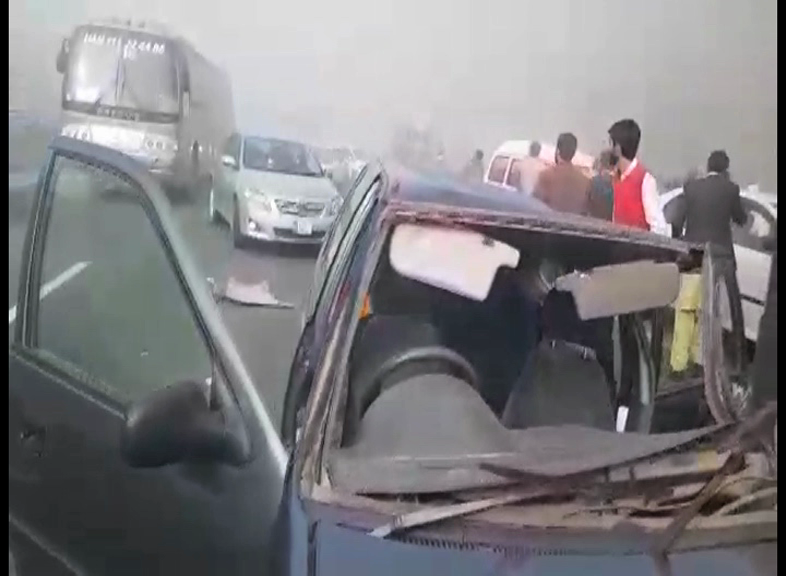 ---
The rescue process has been launched to clear the road.
---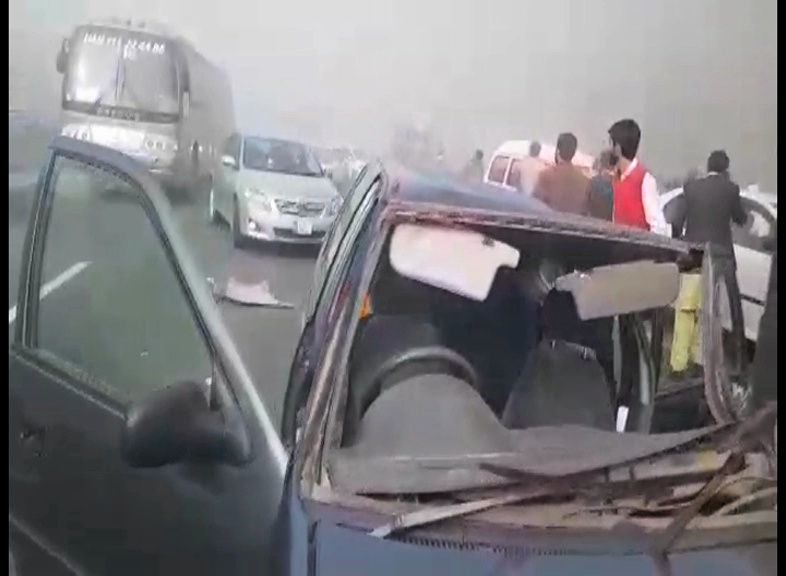 ---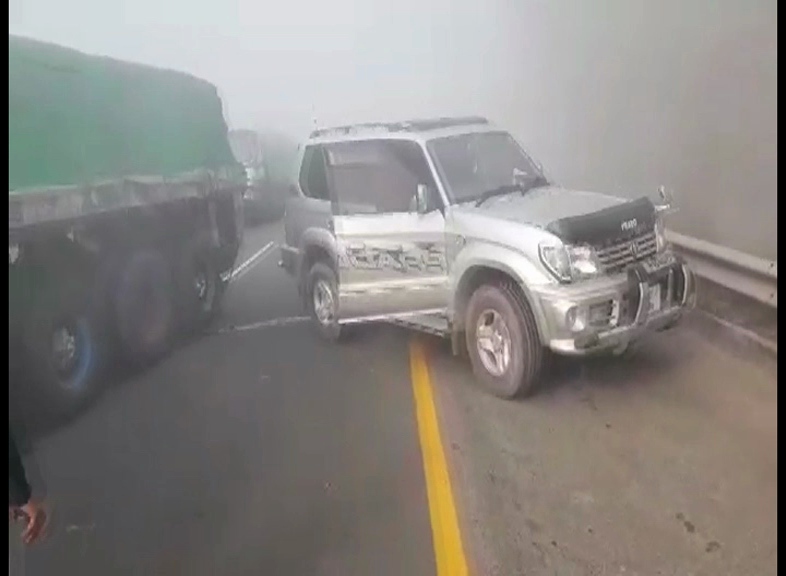 ---
On the other hand, driver of a speeding truck fled the scene after crushing motorcyclist to death in Kuchlak market. Police officers arrived at the scene and seized the vehicle.
However, the victim is yet to be identified.