(WebDesk) – Politicians and/or the political parties' activities of changing loyalties and forming alliances frequently gear up as the elections draw near. These alliances or coalitions are meant to form government after winning an election. Pakistan is a parliamentarian democracy which requires decisive majority or the maximum support in both the houses to gain the power to rule the country.
The Political Alliances formed in past, ahead of elections in past
The history of forming alliances and altering affiliation is dated back to the early seventies of Pakistan politics when the entire opponent political parties with the exceptions of Asghar Khan's Tehreek-e-Istaqlal and JUP (Norani) gathered together, against Zulfiqar Ali Bhutto led Pakistan People's Party.
First Grant Alliance, the phenomenal Pakistan National Alliance in 1977
First ever grand alliance in Pakistan was surfaced in 1977 in Lahore. The nine major political parties of the country announced to contest election from the platform of their phenomenal Pakistan National Alliance. Pakistan Muslim League, National Democratic Party, Jamat-e-Islami, Jamiat-e-Ulmay-e-Islam, Jamiat-e-Ulma-e-Pakistan, Khaksaar Tehreek Tehreek-e-Istaqlal, Pakistan Democratic Party also Jamhoor-o-Kashmir Muslim Conference formed the alliance. The alliance had taken the then elected government of PPP by storm with the spate of protest across the country against the allegations and accusation of election rigging in polls 1977. This commotion only ended with the martial law of Gen. Zia-ul-Haq.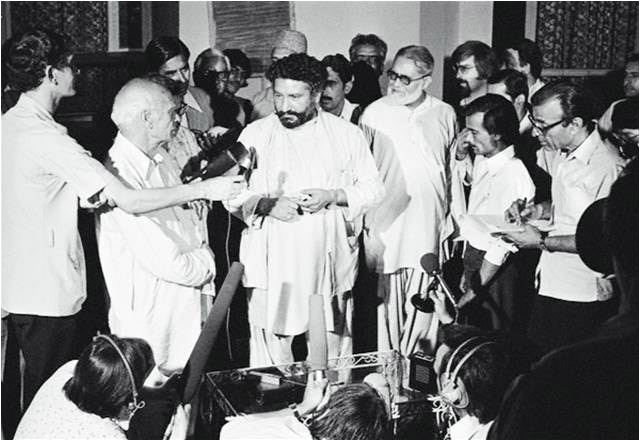 Head of Functional Muslim League Pir Pagaro talking to media men at the Karachi Press Club in 1977. Photo: Dawn
---
The known-engineered, Islami Jamhori Ittehad in 1988
Gen. Zia engineered non-party elections were held in 1985. After the death of Gen. Zia, a new-fangled religious parties' alliance, Islami Jamhori Itehad (IJI) appeared just before general elections 1988.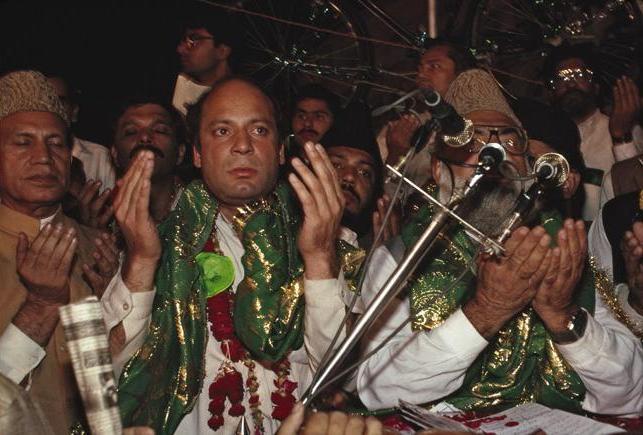 Nawaz Sharif at Mansoora with JI leadership. Photo: File
---
IJI was another amalgam of Gen. Zia patronised political and religious parties, mainly against Pakistan People's Party. IJT was comprised of PML, JI, JUI, National Peoples' Party, Nizam-e-Mustafa Party, Markazi Jamiat-e-Ahl-e-Hadess, Jamiat-e-Mashaikh Pakistan, Independent group and Hizbul Jihad parties.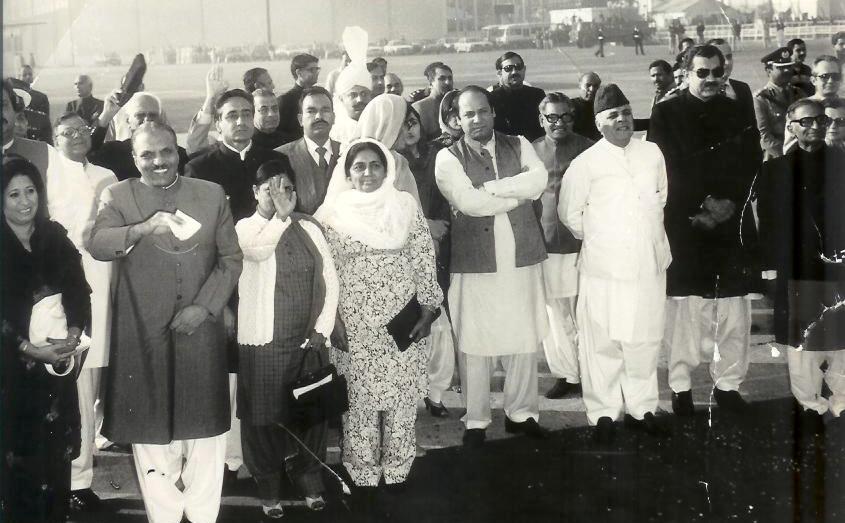 Gen. Zia doctored Islami Jamhoori Ittehad. Photo: File
---
Ahead of elections in 1990, IJI again raised its head but PPP confronted it with its own alliance with TI, TNFJ and PML Qasim faction.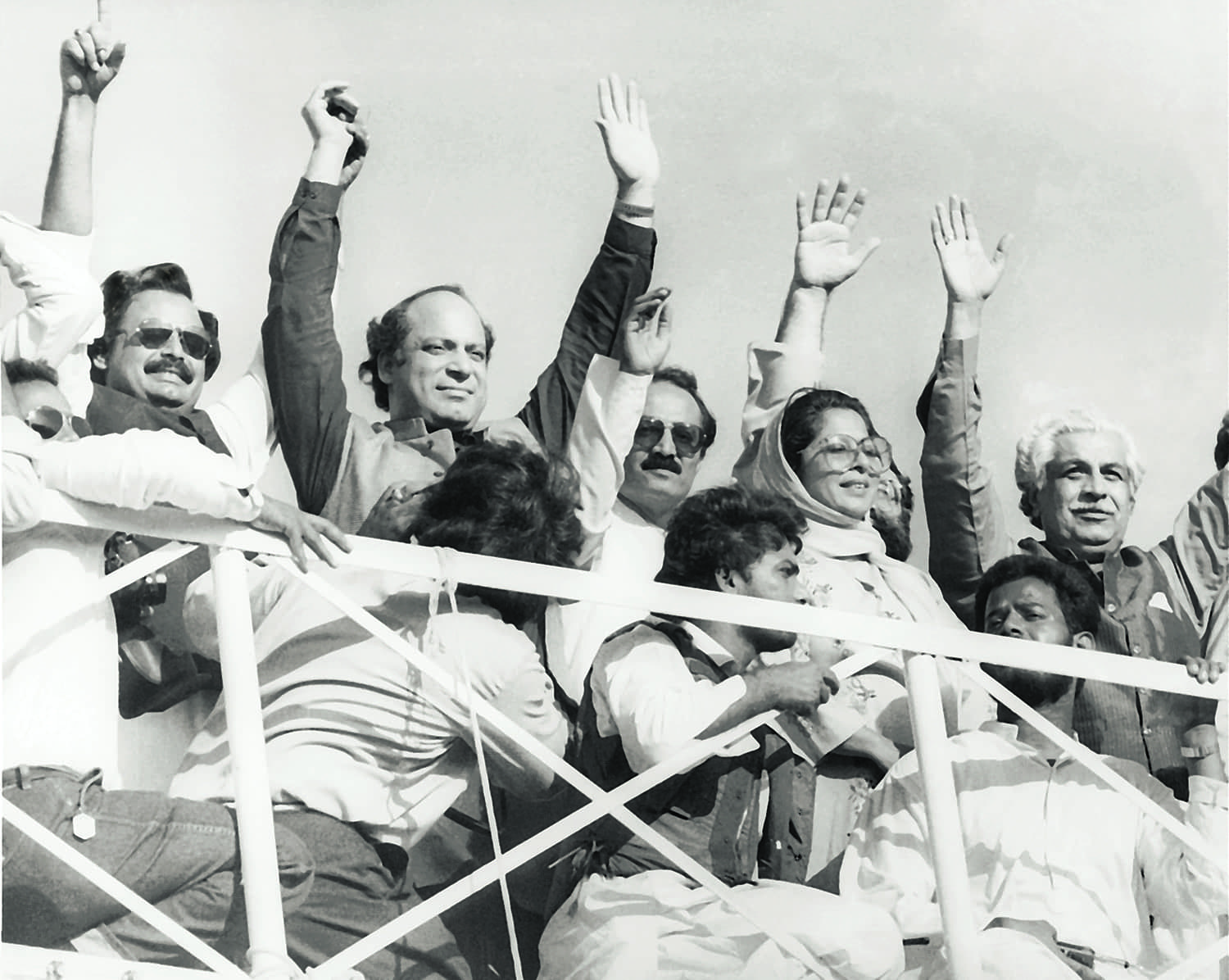 Nawaz Sharif made an alliance with MQM in Sindh against PPP. Photo: File