PTI has ruled out any chance of forming alliance with PML-N and PPP. Since its establishment on April 25, 1996, Imran Khan has been claiming to fight against parties maintaining status quo. PTI has come to a stage where neither can it form an alliance especially with any of the two parties, nor can it justify their policies. The only option left for PTI is to have electables joined hands with it. And this practice is going on majorly since the acting government has been installed.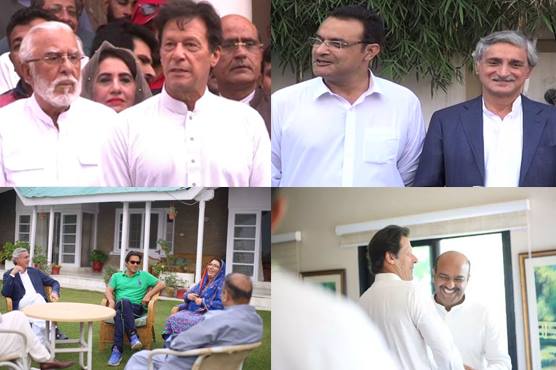 Prominent electables joining PTI. Photos: File
---
Forming government at centre will not be a plain sailing task for PTI, but adopting certain strategies can pave its way towards power corridor.
Grand Democratic Alliance (GDA) from Sindh
There are 61 seats of national assembly from Sindh. Winning seats from internal Sindh seems impossible for PTI unless it forms alliance with local sardars and groups like Sherazi Brothers. In this regard, PTI should form strong alliance with GDA. Interestingly, negotiation on seat adjustment is underway.