MUZAFFARABAD: Prime Minister (PM) Nawaz Sharif on Friday addressed a public gathering in Muzaffarabad, Azad Kashmir, following Pakistan Muslim League-Nawaz s (PML-N) landslidevictory in the recent Azad Kashmir elections. Utv Pakistan Report
PM Nawaz said that success in politics can be acheived through development, not through sit-ins. He further stated that the government was setting new records of development in Pakistan, further adding that a new age of prosperity was going to begin in Azad Kashmir.
"We should remember, at this hour, those who were giving sacrifices in occupied Kashmir as they were fighting their war for independence. Our prayers are with them," said the Prime Minister. He added that he was waiting for the time when Kashmir will become part of Pakistan. PM Nawaz said that a new network of highways, motorways was to be laid in Azad Kashmir, adding that new hospitals and dispensaries shall also be made in the region as health facilities in Azad Kashmir were poor. He also said that schools and universities shall also be built in Azad Kashmir.
He said that the election results in Azad Kashmir were a depiction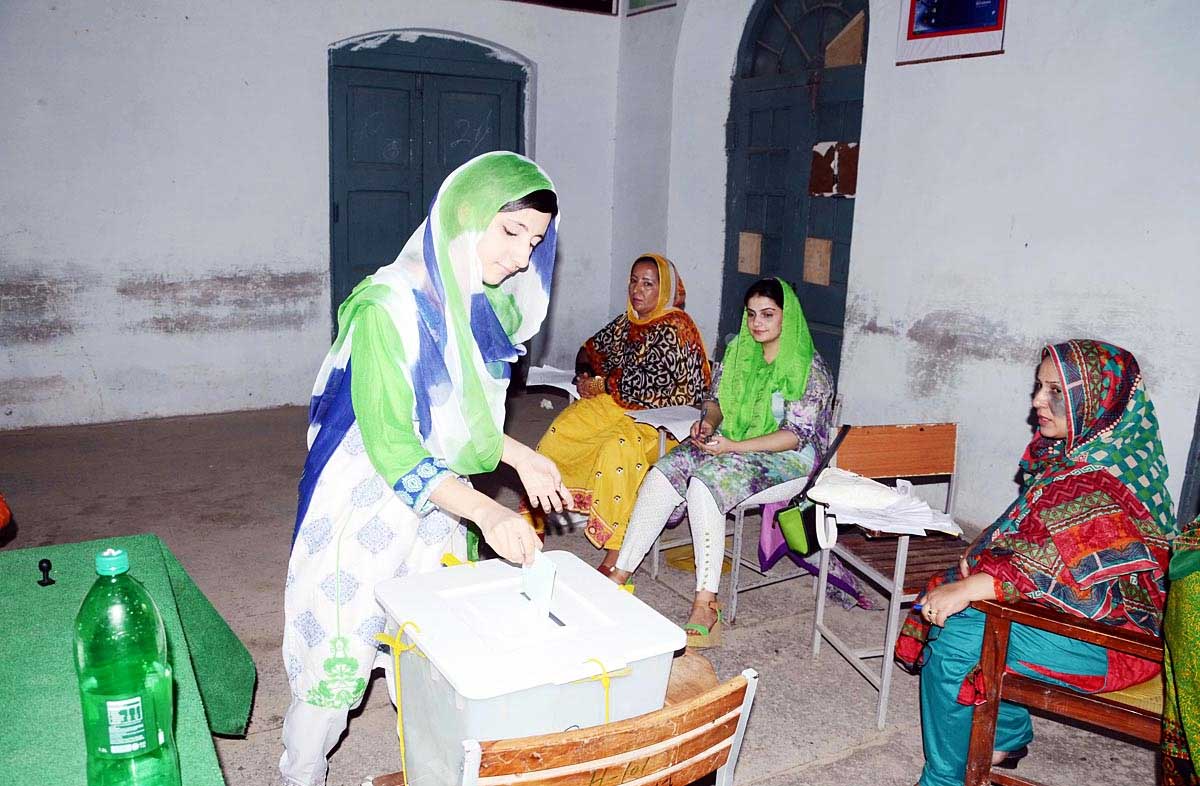 of the poor performance of the government in Azad Kashmir, further stating that the corrupt rulers will not be allowed to return to power. He mocked his political rivals by stating that those who won two seats in the Azad Kashmir elections, will they be able to run a movement. He said that the next five years shall be exemplary in regards to development in Azad Kashmir.
He stated that accountability shall be ensured in the developmental plans that shall be carried out in Azad Kashmir, further adding that the Member of National Assemblies (MNAs) fulfilled the promises they made in their constituencies. He said that certain political leaders recently paid visit to Azad Kashmir and made many promises and maligned PML-N. "The people told
those leaders to take their path, as they had decided that they shall vote for PML-N," he stated. He said that he was thankful to the party s leaders who ran the election campaign after he got ill.
PM Nawaz said that he was advised to pay visit to Azad Kashmir on Saturday, adding that he rejected the request and came on Friday to Azad Kashmir to thank the people for their support in the elections. He added that he also wants to thank the people for their prayers regarding his health.
Prior to PM Nawaz s address, Azad Kashmir PM also addressed the gathering and stated that the recent elections were the most transparent ones in the history of Azad Kashmir.