The attack on Pakistan's Interior Minister Ahsan Iqbal on Sunday during a corner meeting in Narowal is being seen as another incident part of a growing dangerous trend in a country that is already faced with uncertain political circumstances.
---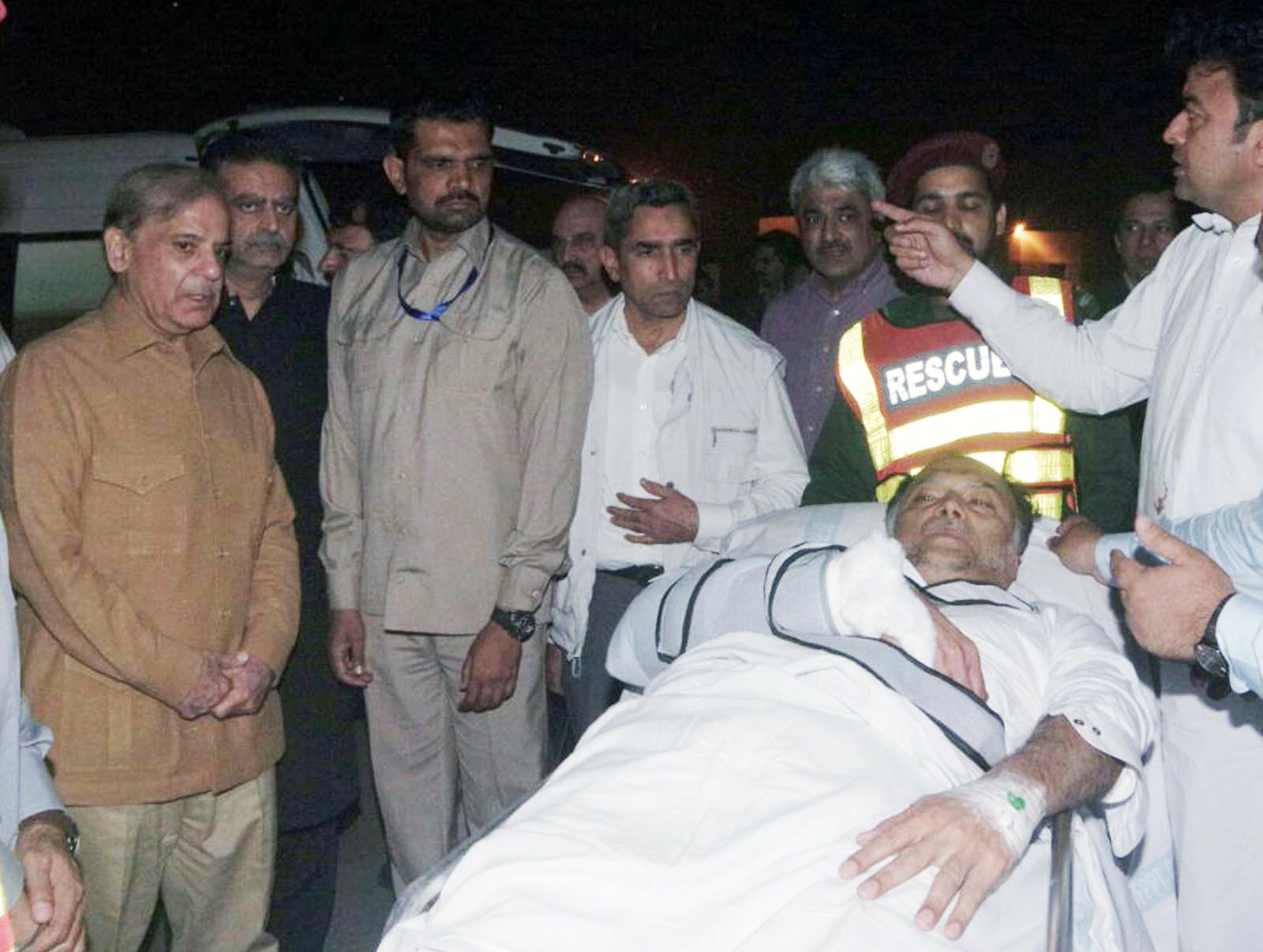 Chief Minister Punjab Shehbaz Sharif receives Interior Minister Ahsan Iqbal at the airport to shift him at Service Hospital Lahore from DHQ Hospital Narowal following the attack. Photo: OINN

---
What began with throwing of ink and shoes on politicians appears to have taken a life-threatening turn with the latest attack on Iqbal raising several questions over not just the security but the overall political atmosphere of the country. With the country scheduled to go to polls in a few months, the latest series of events is growing suspicion among the public at large.
Earlier this year, on February 24, Iqbal was attacked with a shoe during a speech in Narowal.
Following this, on March 10, Khawaja Asif became the victim of an ink attack in Sialkot during a workers convention.
Just a day into this attack, shoes was hurled at former Prime Minister Nawaz Sharif during a speech at Jamia Naeemia in Lahore.
While the incidents were widely condemned by politicians, they also raised concerns over the safety and the ethics of political discourse in the country, with some sections expressing reservations over the narrowing space for political differences.
Meanwhile, the Punjab government on Monday formed a joint investigation team (JIT) to probe the attack. Additional Inspector General (AIG) Rai Tahir will lead the five-member team. Members of intelligence agencies are also part of the team.
---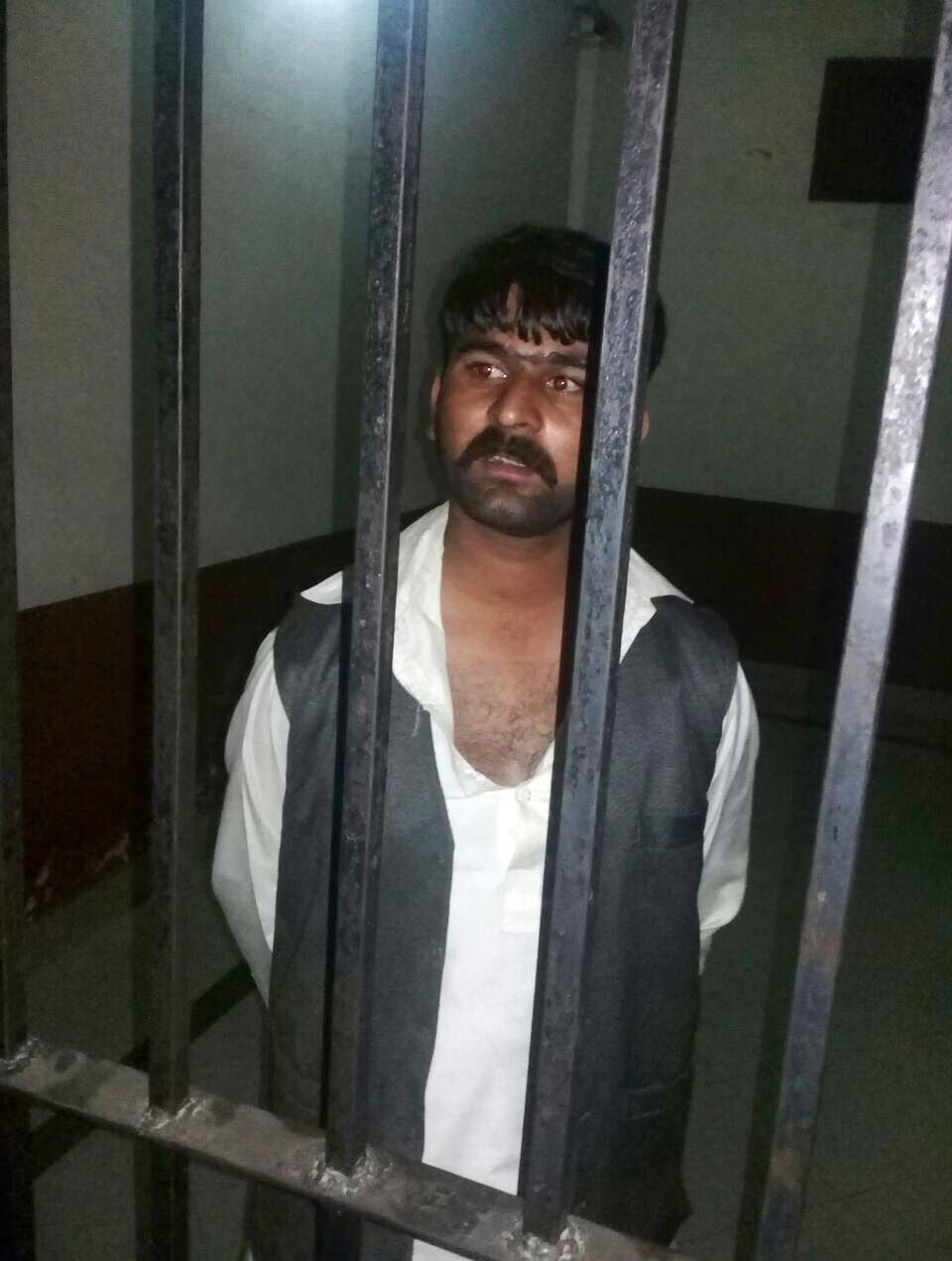 Abid Hussain, 21, detained by the police after he shot Interior Minister Ahsan Iqbal following a corner meeting in Narowal. Photo: OINN

---
On Sunday, Interior Minister Ahsan Iqbal was shot and injured by a suspect, Abid, after a corner meeting in Narowal.
According to Narowal DPO, Abid fired at the Minister using a local 30-bore pistol from a distance of 15 yards. The suspect was arrested soon after he opened fire. He is reported to be a resident of village Veeram and works at a retail store.