LAHORE: Dunya News Investigation Wing has on Wednesday acquired copy of First Investigation Report (FIR) registered against Pakistan's former ambassador to United States in the Memogate case.
---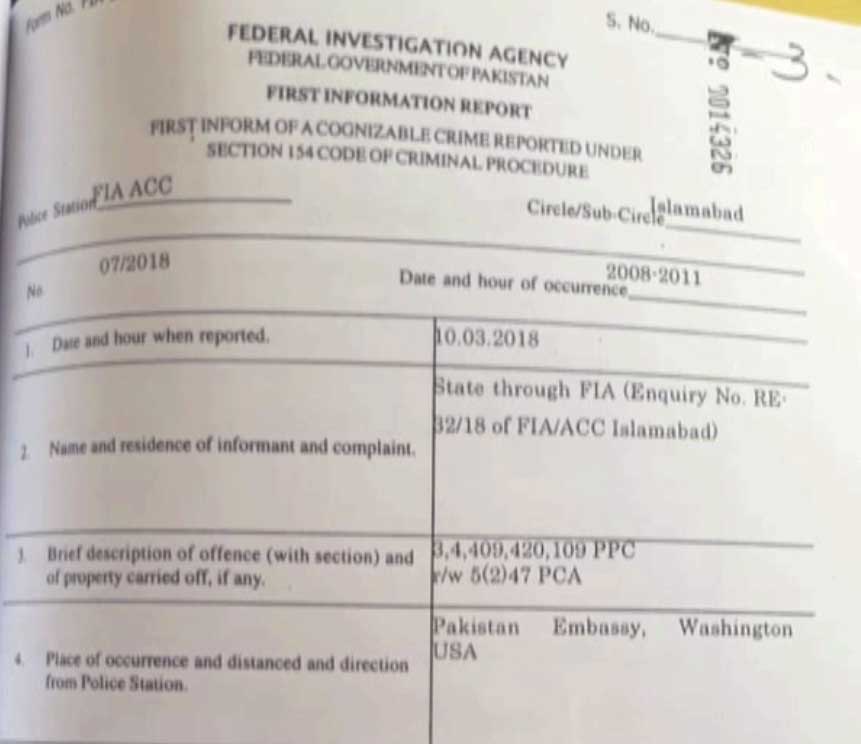 ---
FIR stated that Hussain Haqqani had inflicted loss worth $2 million annually on national exchequer during his tenure from 2008 to 2011. The FIR further states that Hussain Haqqani used public office for illegal personal interests.
"Investigation will be done against all others officers involved in corruption as probe into finanacial irregularities in financial matters of Pakistan embassy in US is underway", read the FIR.
---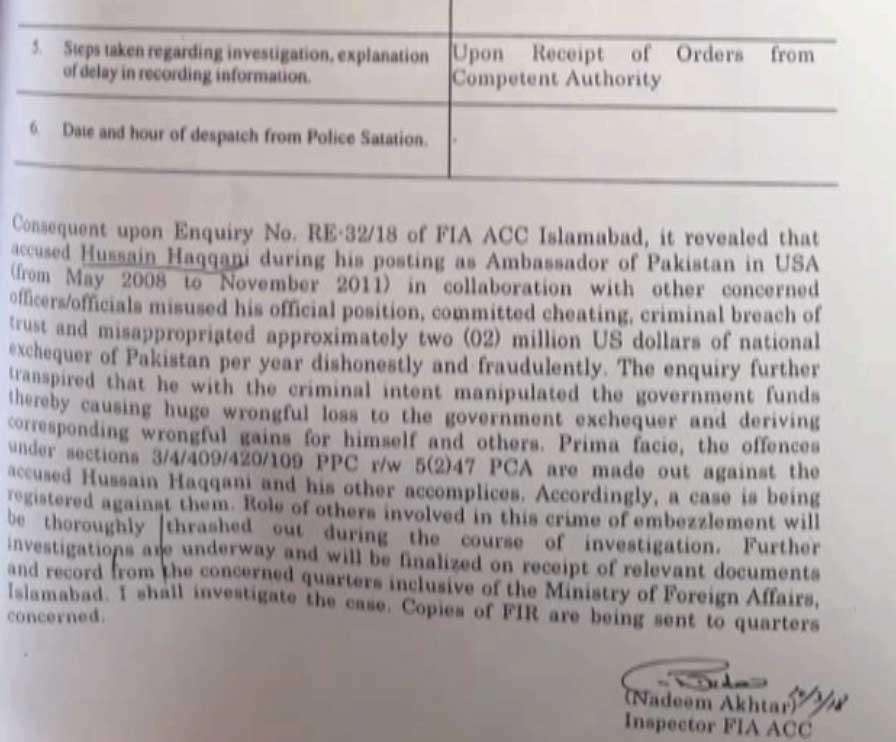 ---
Hussain Haqqani is facing charges under section-3, section-4, , section 409, section-420 and 109.