UNITED NATIONS (AFP) – Criticized by the White House for alleged interference in US politics, China has quietly blazed a path at the United Nations where it is, little by little, becoming one of the most influential members.
At the Security Council, where China holds one of five permanent seats, its statements remain bland, often recalling fundamentals of the United Nations Charter such as national sovereignty and principles of non-interference.
"In their interpretation, democracy is optional, as are human rights," a European diplomat said. Yet in peacekeeping missions or when jobs are available at the New York secretariat, Beijing increasingly makes its presence felt.
China has increased its presence in UN peacekeeping missions

More than 2,500 Chinese military personnel wear UN blue helmets on peacekeeping mission in Libya, Mali, the Democratic Republic of Congo and South Sudan. China has also "enormously increased" its voluntary financial contributions to the UN while the US administration of President Donald Trump cuts back its own financing.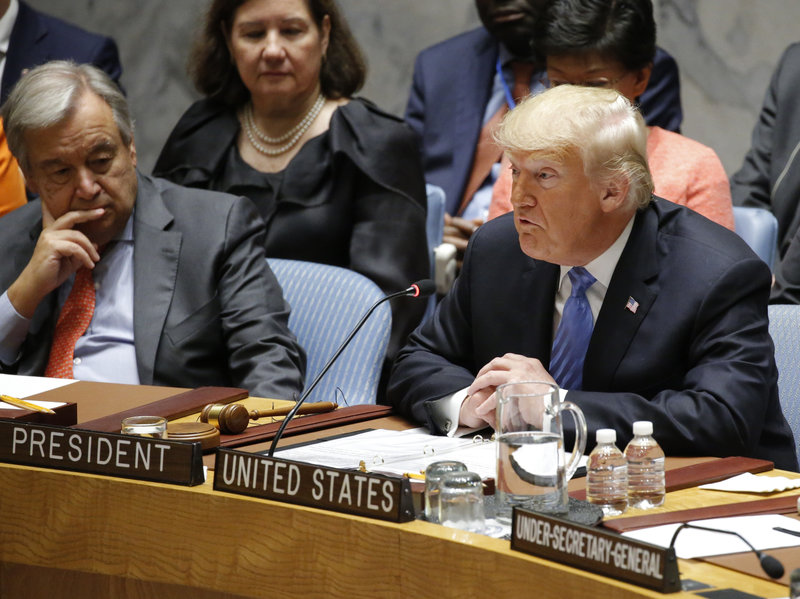 Donald Trump has accused China of interfering in Midterm Elections which are going to be held in his country. Photo: Reuters

---
"To fund reports and missions allows the buying of influence" and pushing its candidates into positions, the diplomat said, adding that to have Chinese in multiple roles "is a source of information and influence."
Another diplomat, also speaking anonymously, said: "China is taking power at the United Nations."