Public protests and demands calling for justice continued across the country days after a body of a minor, who was raped and murdered, was recovered from a garbage dumpster in Kasur.
Rage over the brutal incident has gripped the entire country with public pressure growing on the government and law enforcement agencies to apprehend the perpetrator.
The seven-year-old child was kidnapped a week ago from Road Kot when her parents left for Saudi Arabia to perform Umrah. According to Dunya News, the girl was strangled to death after being raped. Police recovered her body from a garbage dump near Zaki Ada.
The horrifying rape and murder of a seven-year-old girl stirred violent protests in Kasur with demands for immediate justice being made from all segments of the society.
Politicians, activists and public at large condemned the death of the young girl and urged to bring the culprits to justice in tweets that flooded Twitter under the hashtag justice for Zainab.
---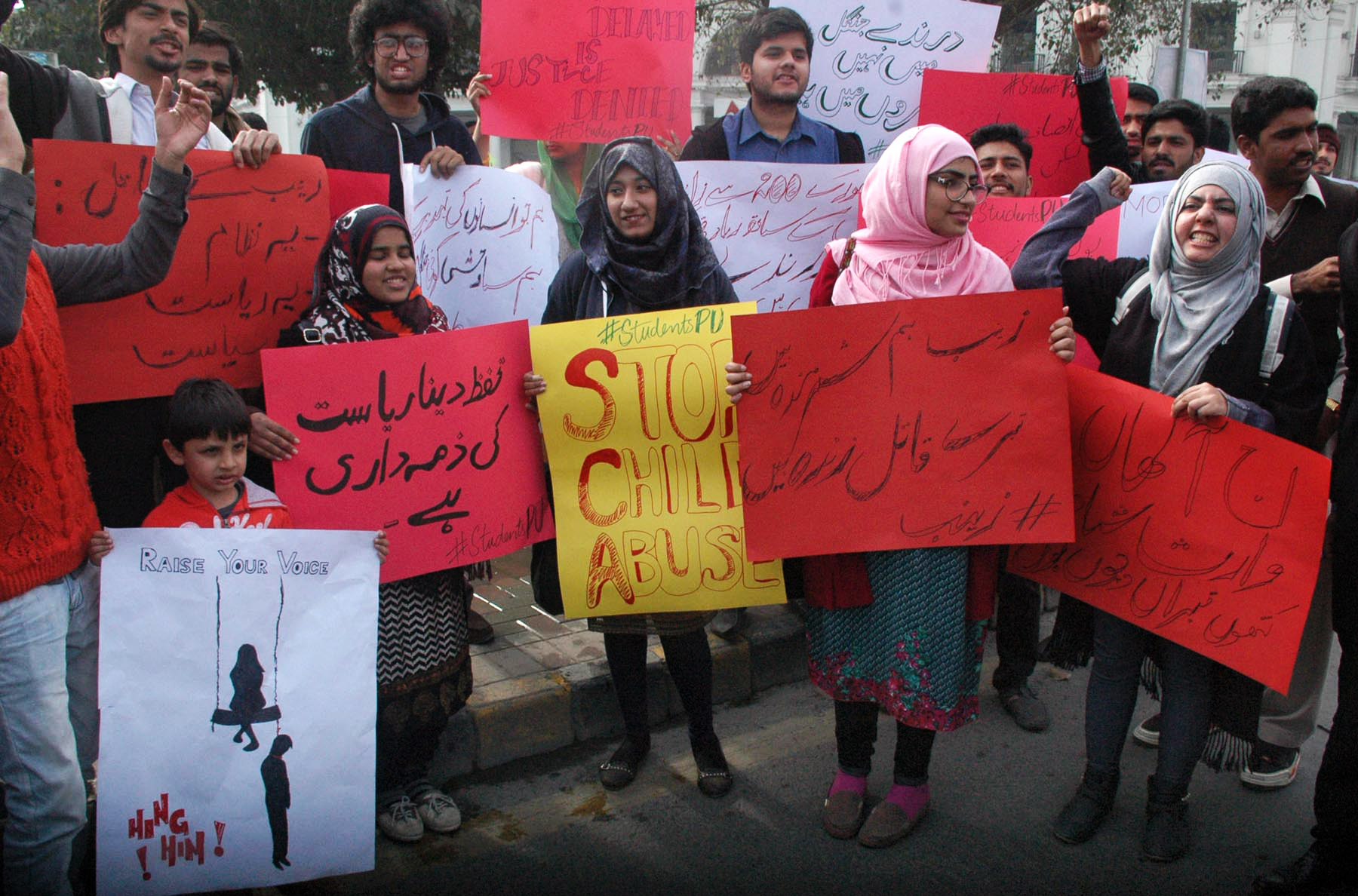 Students chant slogans during a protest held over the Kasur murder. Photo: OINN

---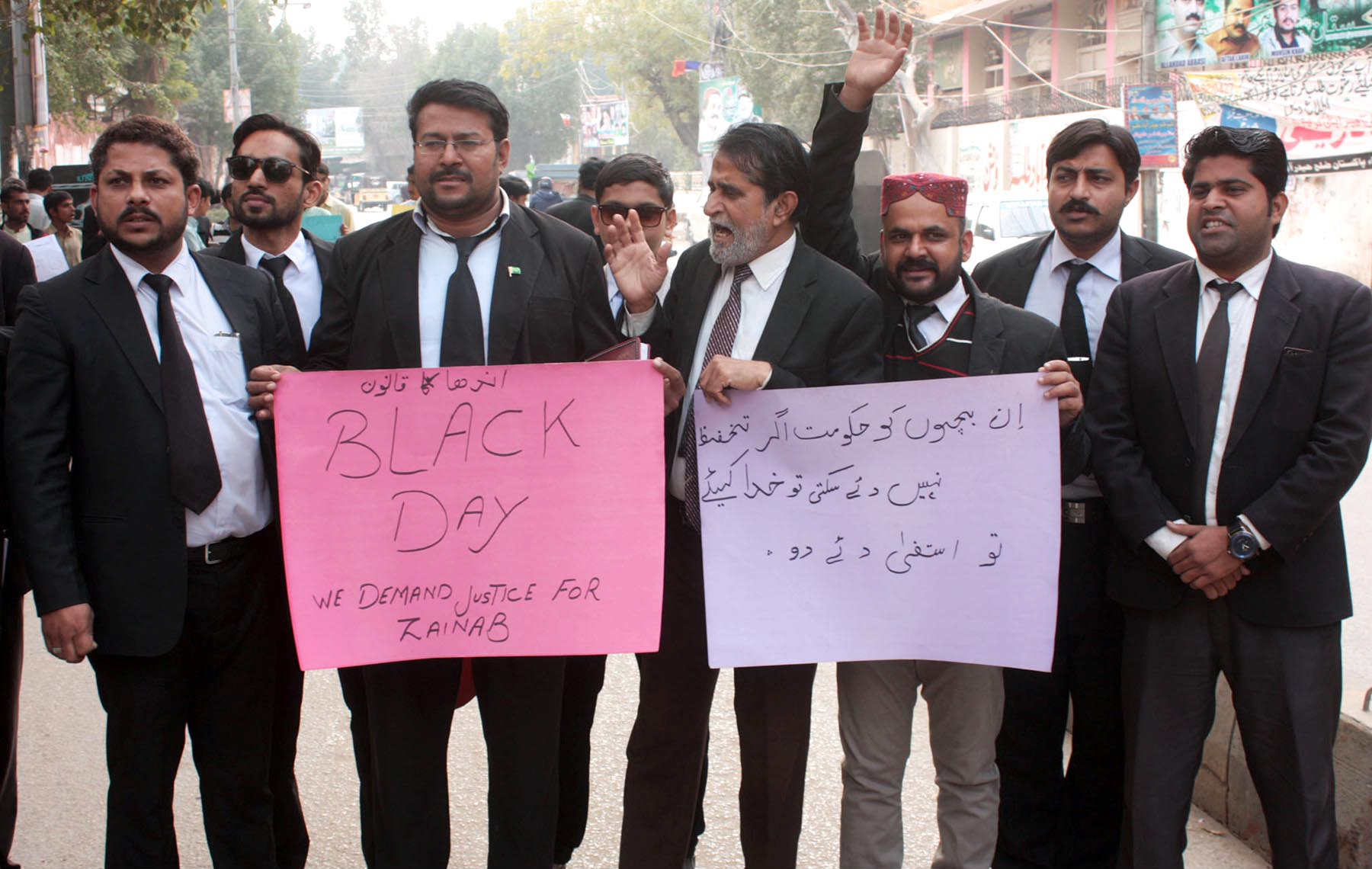 Lawyers hold a protest outside Hyderabad Press Club to condemn the killing of a seven-year-old girl in Kasur. Photo: OINN

---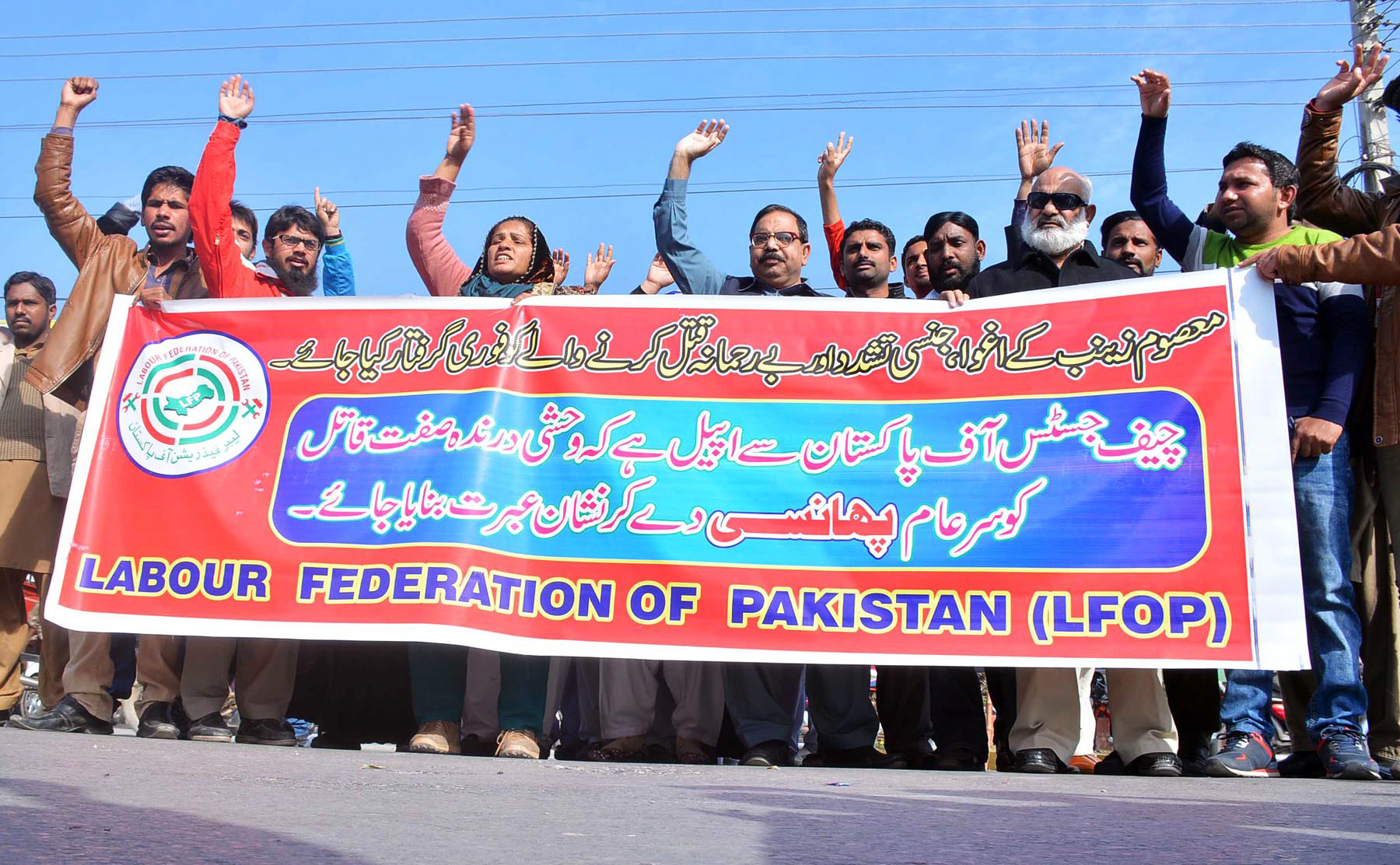 Activists of Labour Federation of Pakistan (LFOP) hold a protest outside District Council in Faisalabad over the killing of seven-year-old girl in Kasur. Photo: OINN

---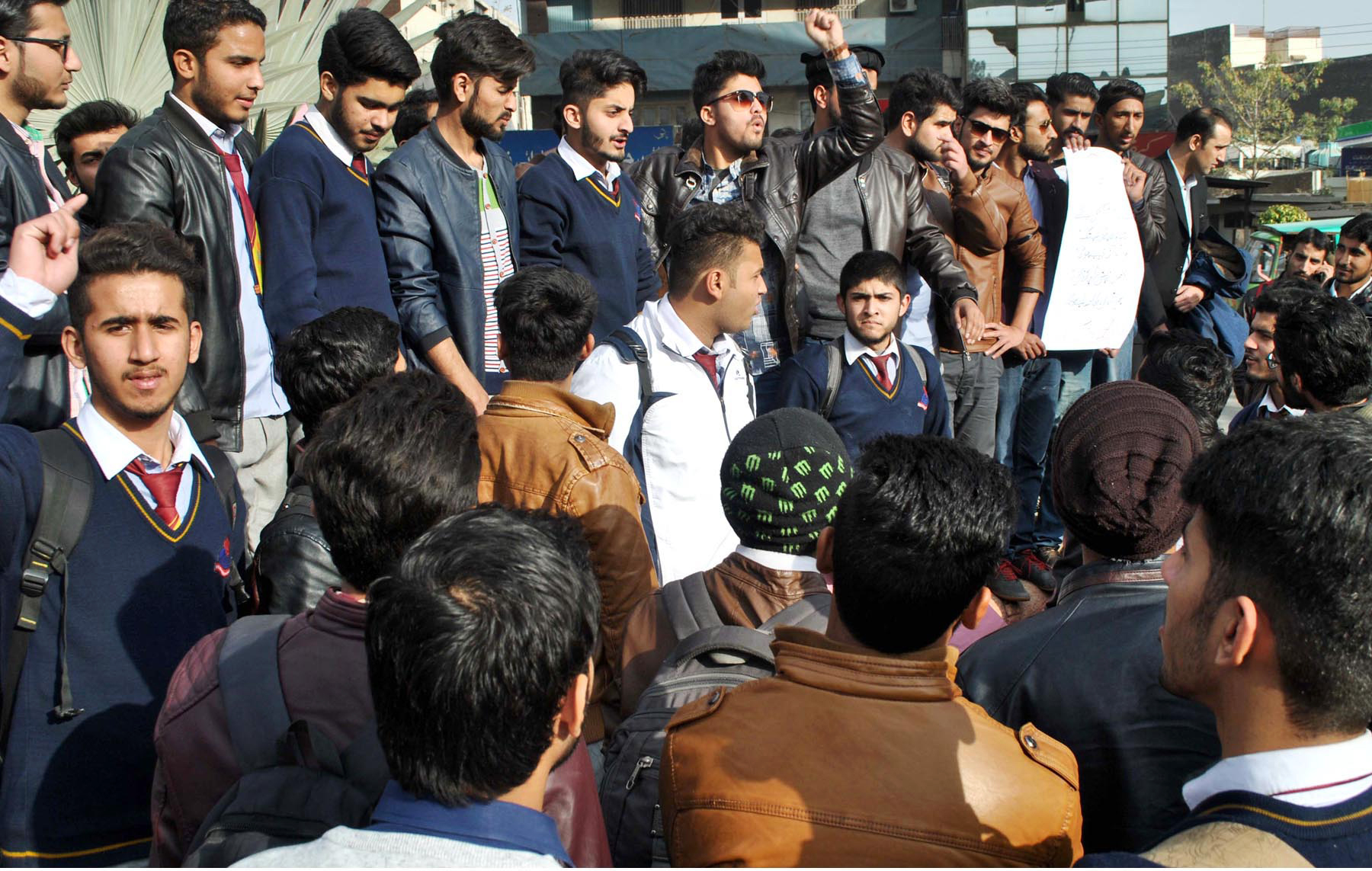 Students hold a protest outside Press Club in Islamabad to condemn the killing of a minor in Kasur. Photo: OINN

---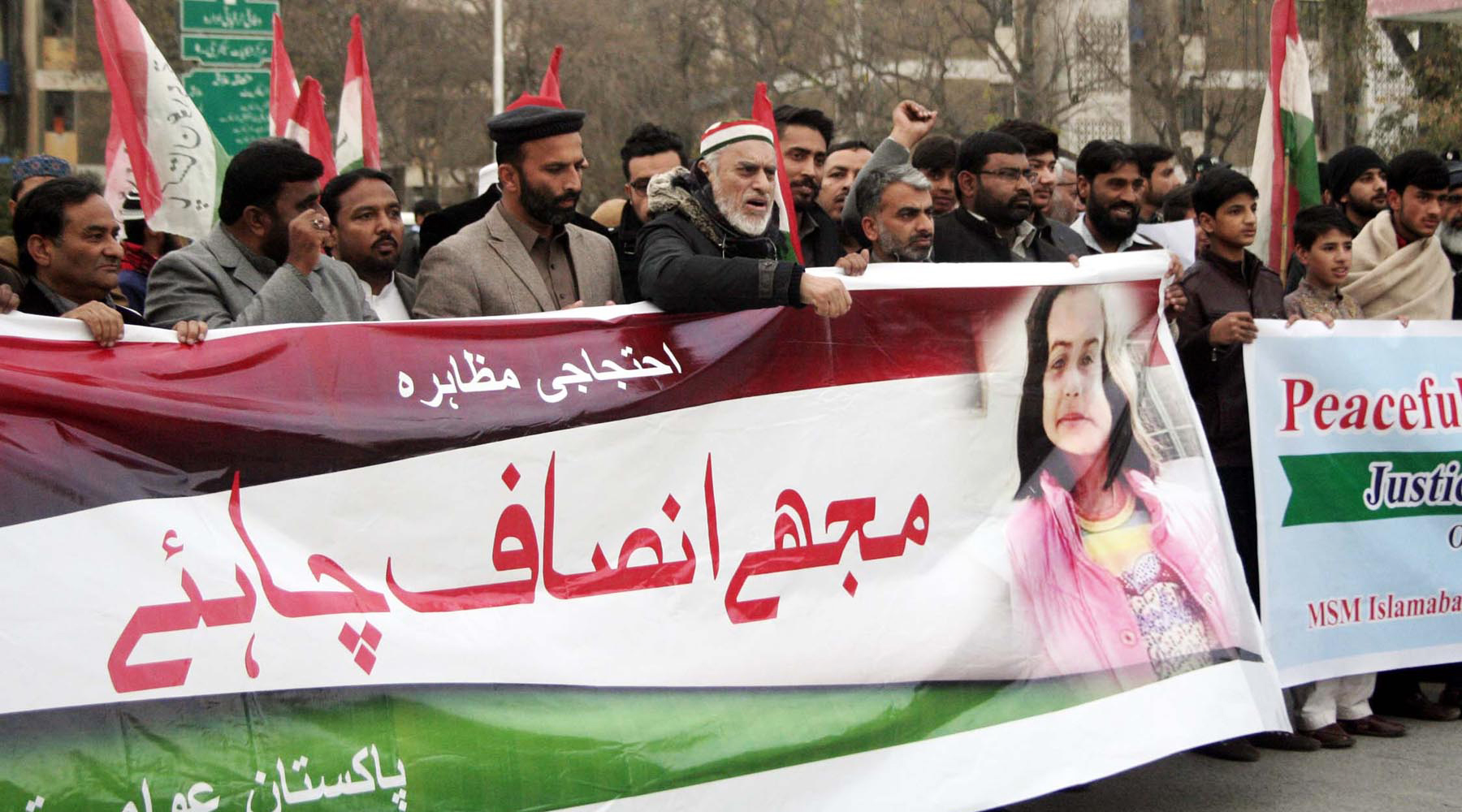 Activists of Pakistan Awami Tehreek (PAT) chant slogans during a protest in Islamabad over the Kasur murder. Photo: OINN

---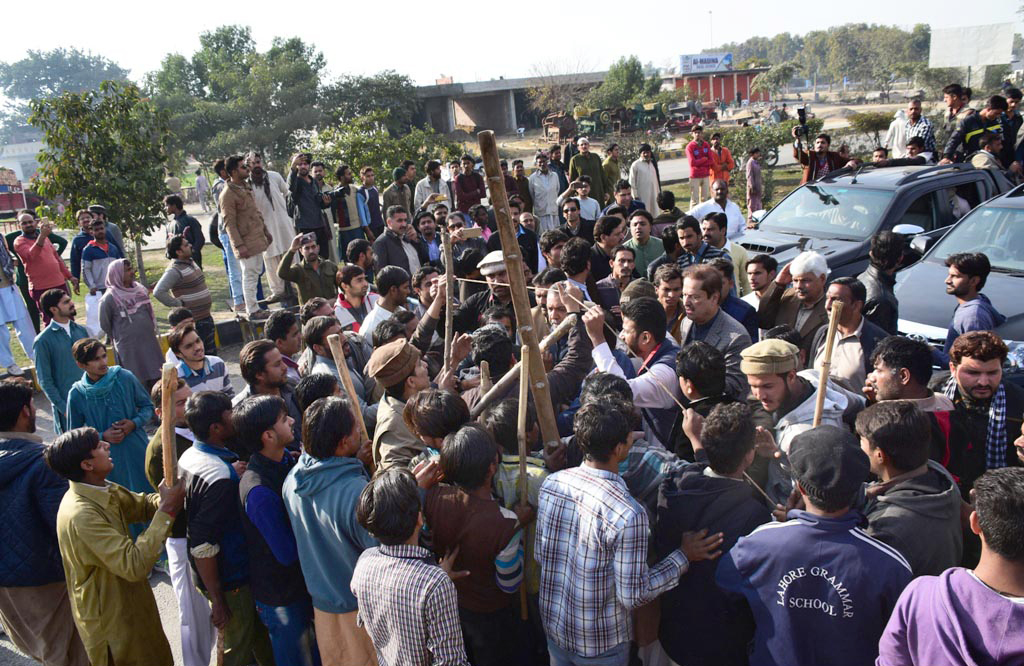 People gather in Kasur to protest over the minor s rape and murder in their area. Photo: OINN

---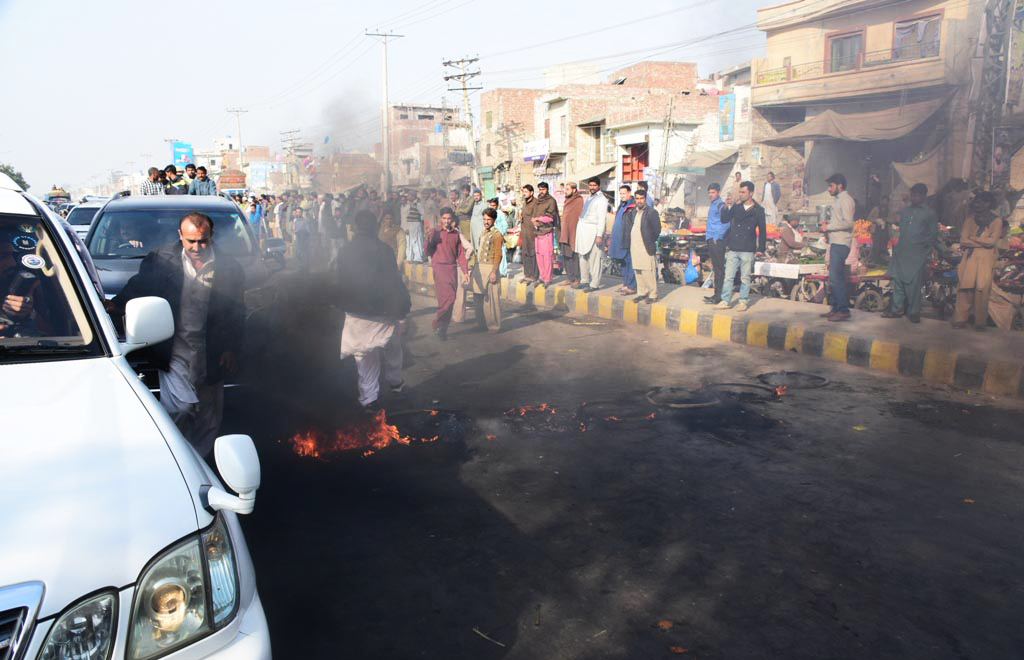 People burn tyres in Kasur during protests that turned violent. Photo: OINN

---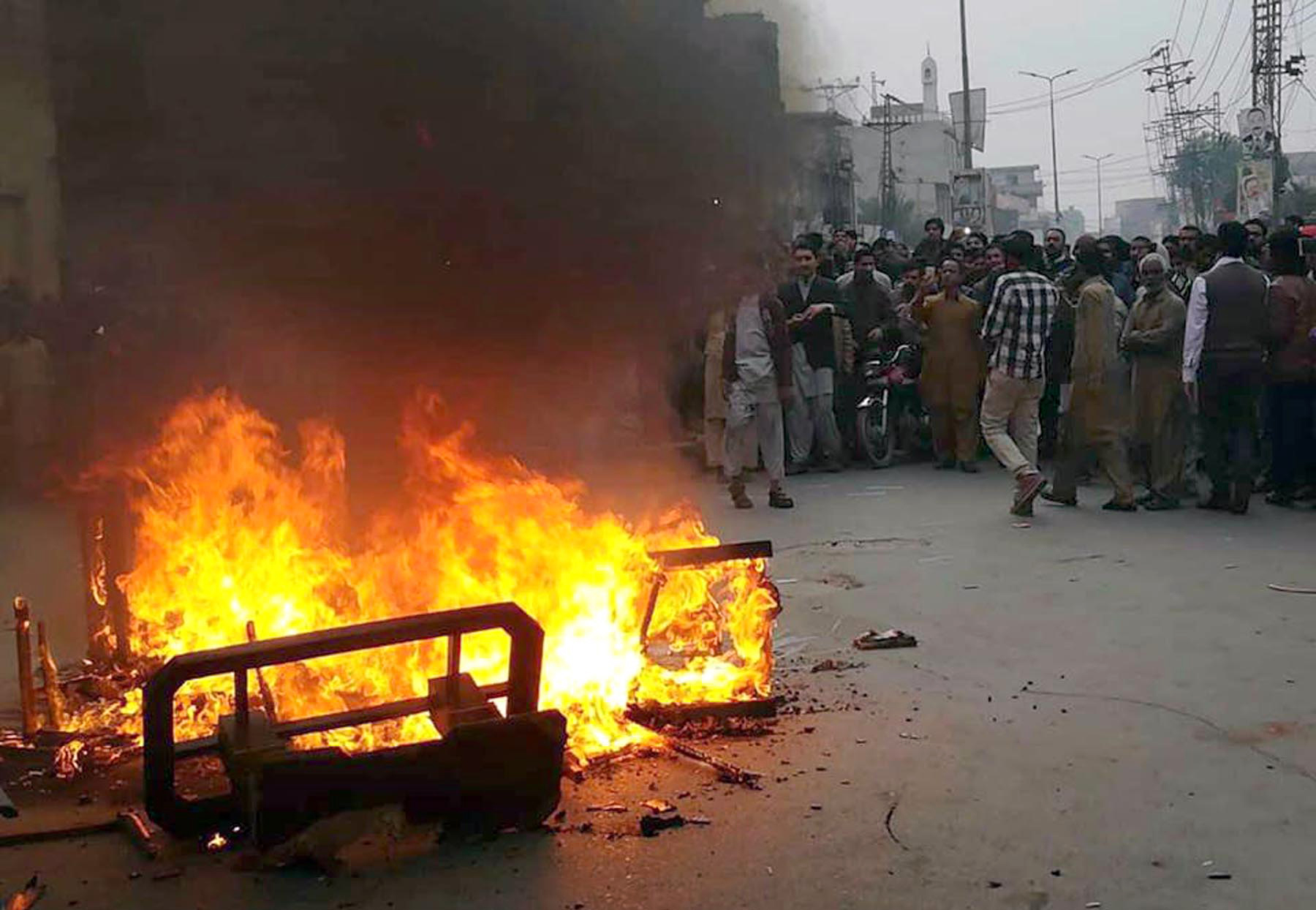 Protestors set a vehicle on fire during a protest in Kasur. Photo: OINN

---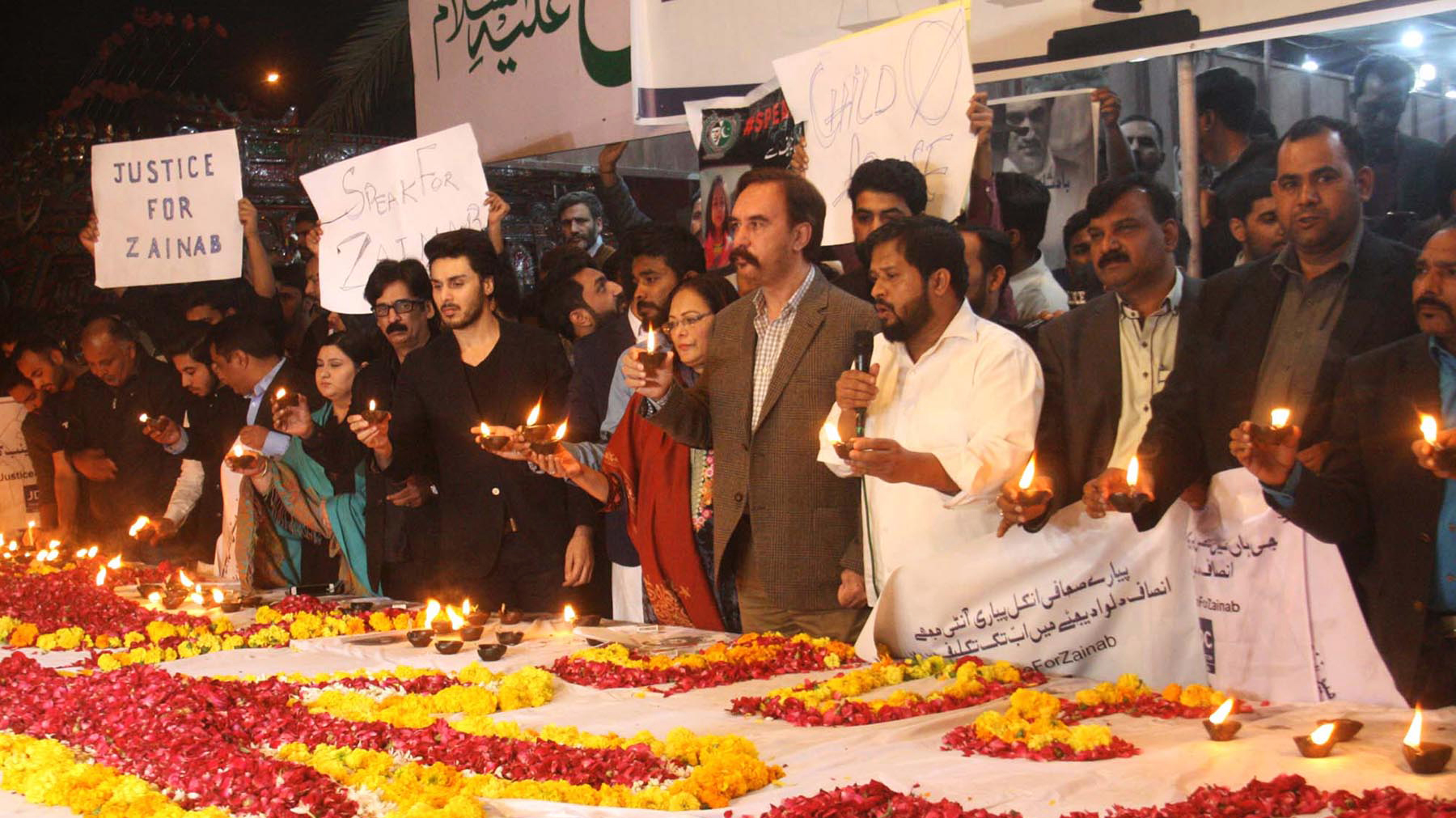 Members of political parties and civil society take part in a protest at Numaish Chorangi in Karachi demanding justice over the Kasur murder case. Photo: OINN

---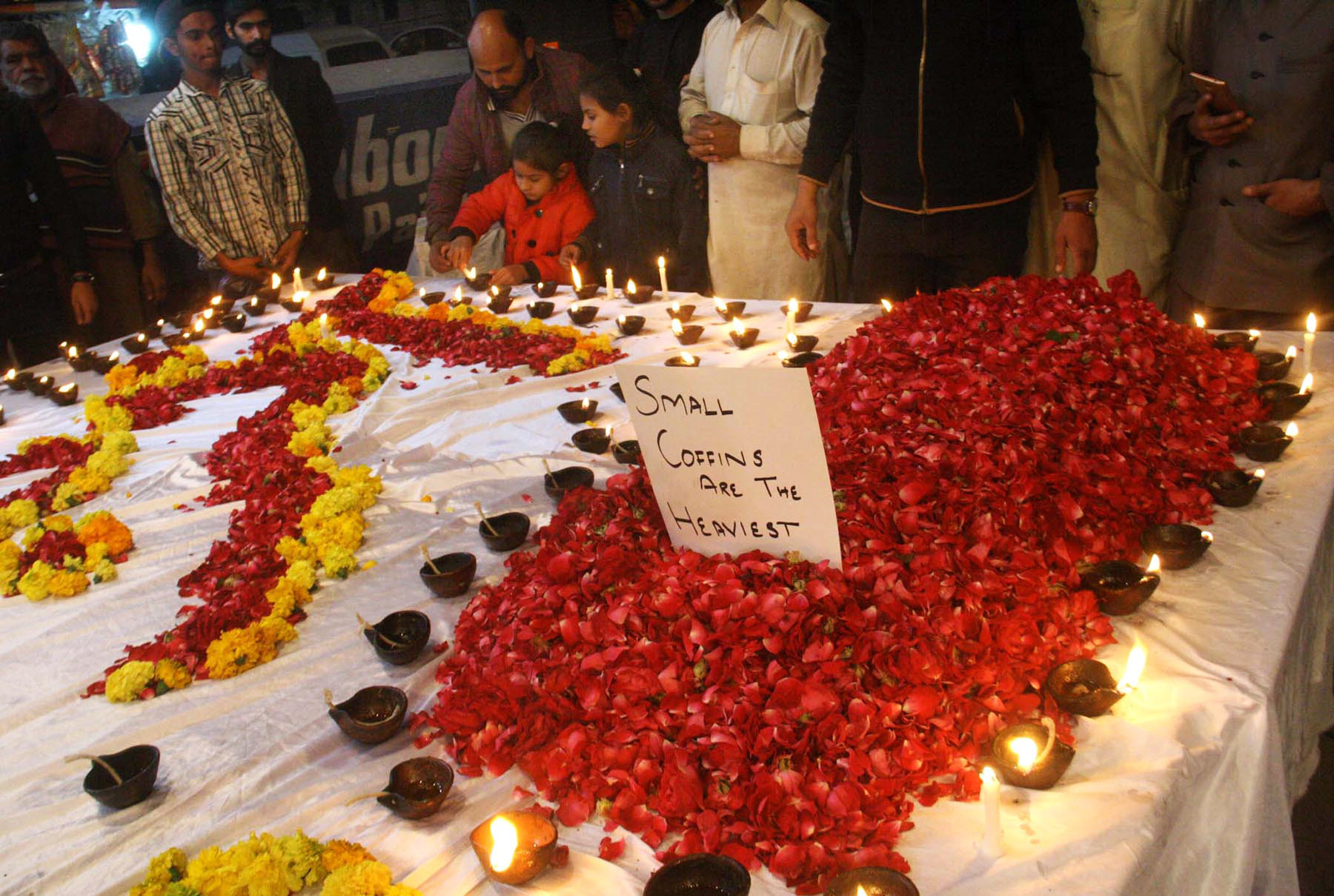 A symbolic grave of the minor murdered in Kasur made with flowers at a protest at Numaish Chorangi in Karachi. Photo; OINN

---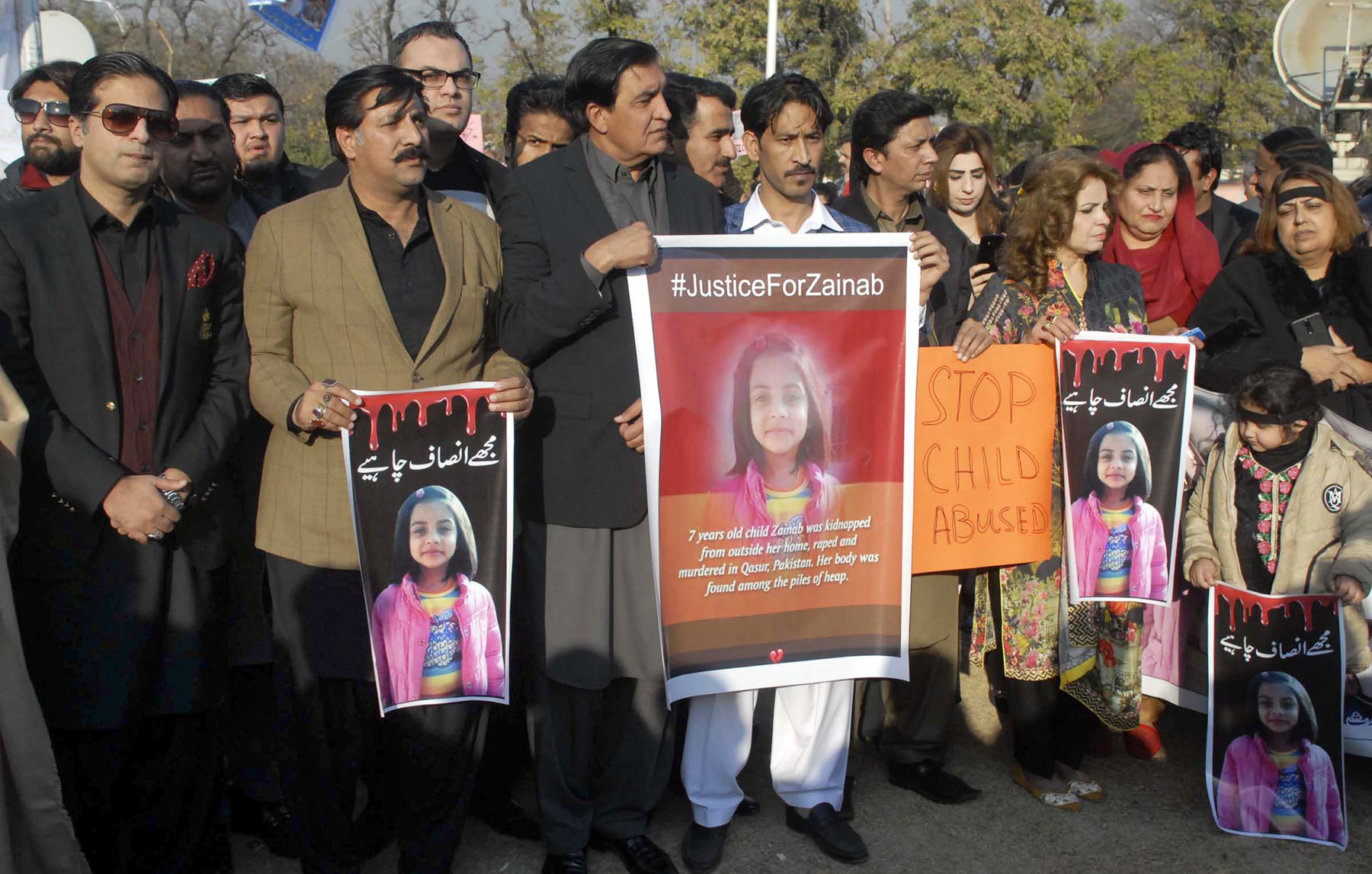 Leaders of the Pakistan Peoples Party hold banners during a protest outside National Press Club over the Kasur murder case. Photo: OINN

---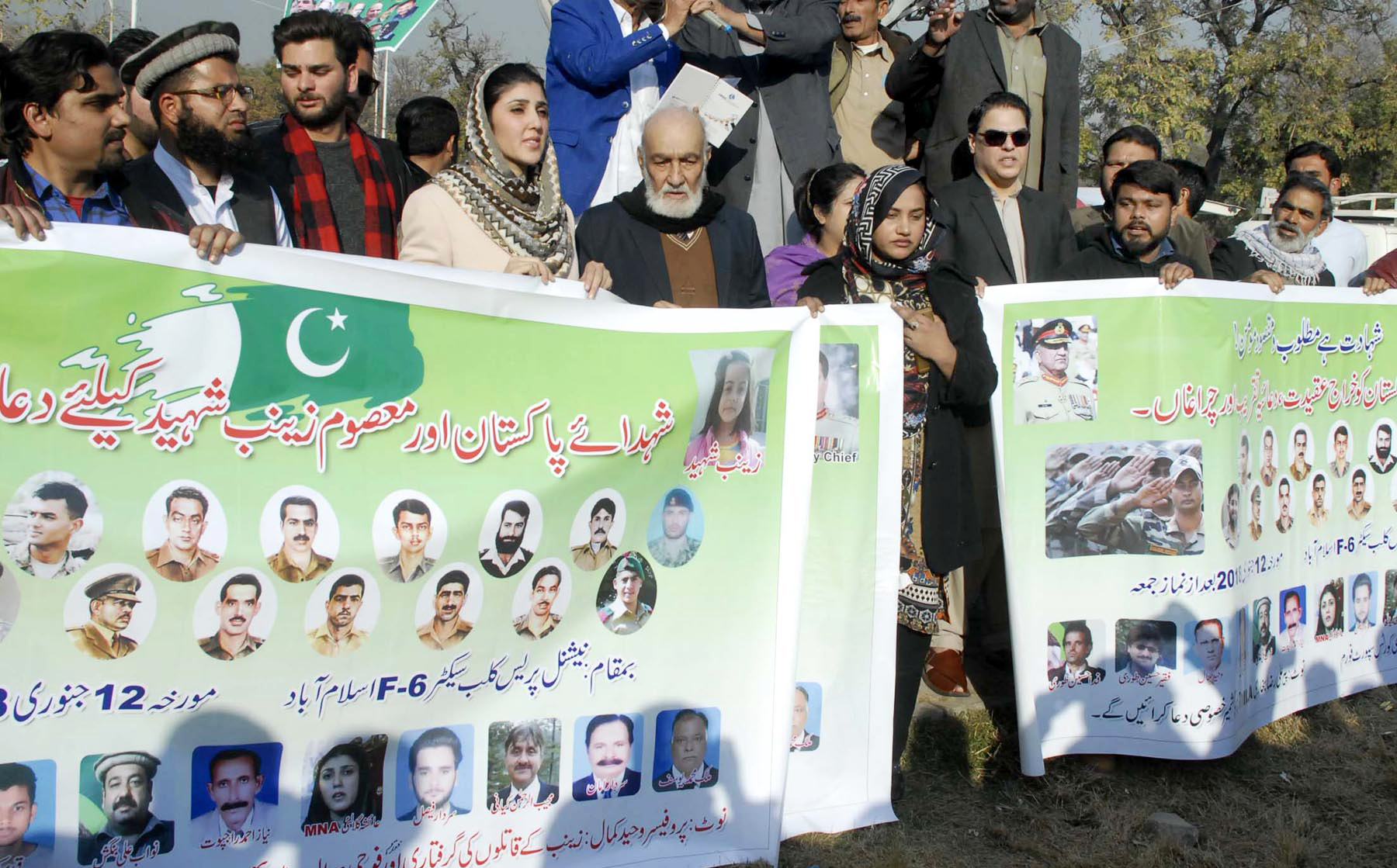 Ayesha Gulalai and others hold a banner during a protest organised outside the National Press Club in Islamabad. Photo: OINN

---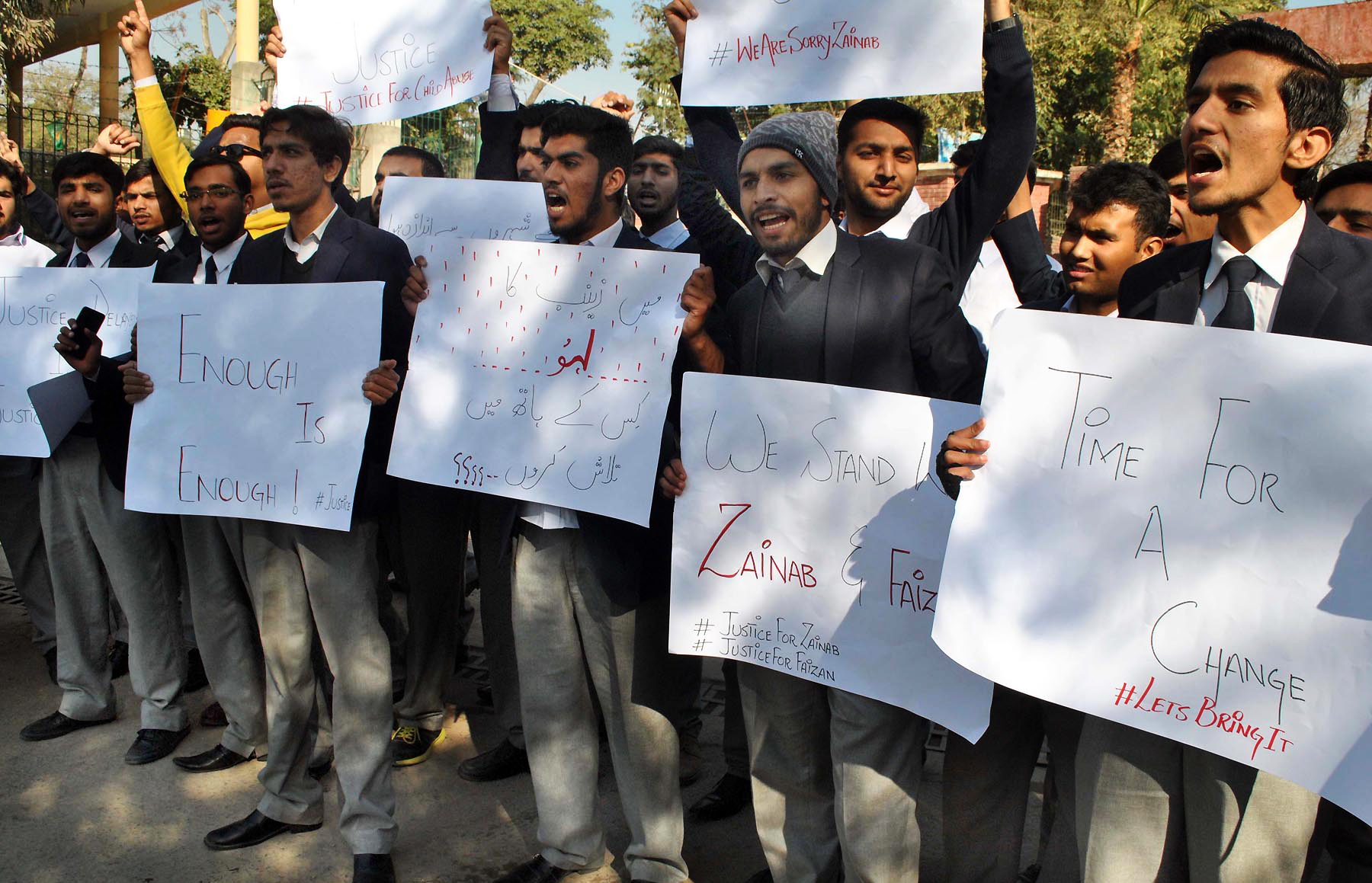 Students in Islamabad hold a protest demanding justice. Photo: OINN

---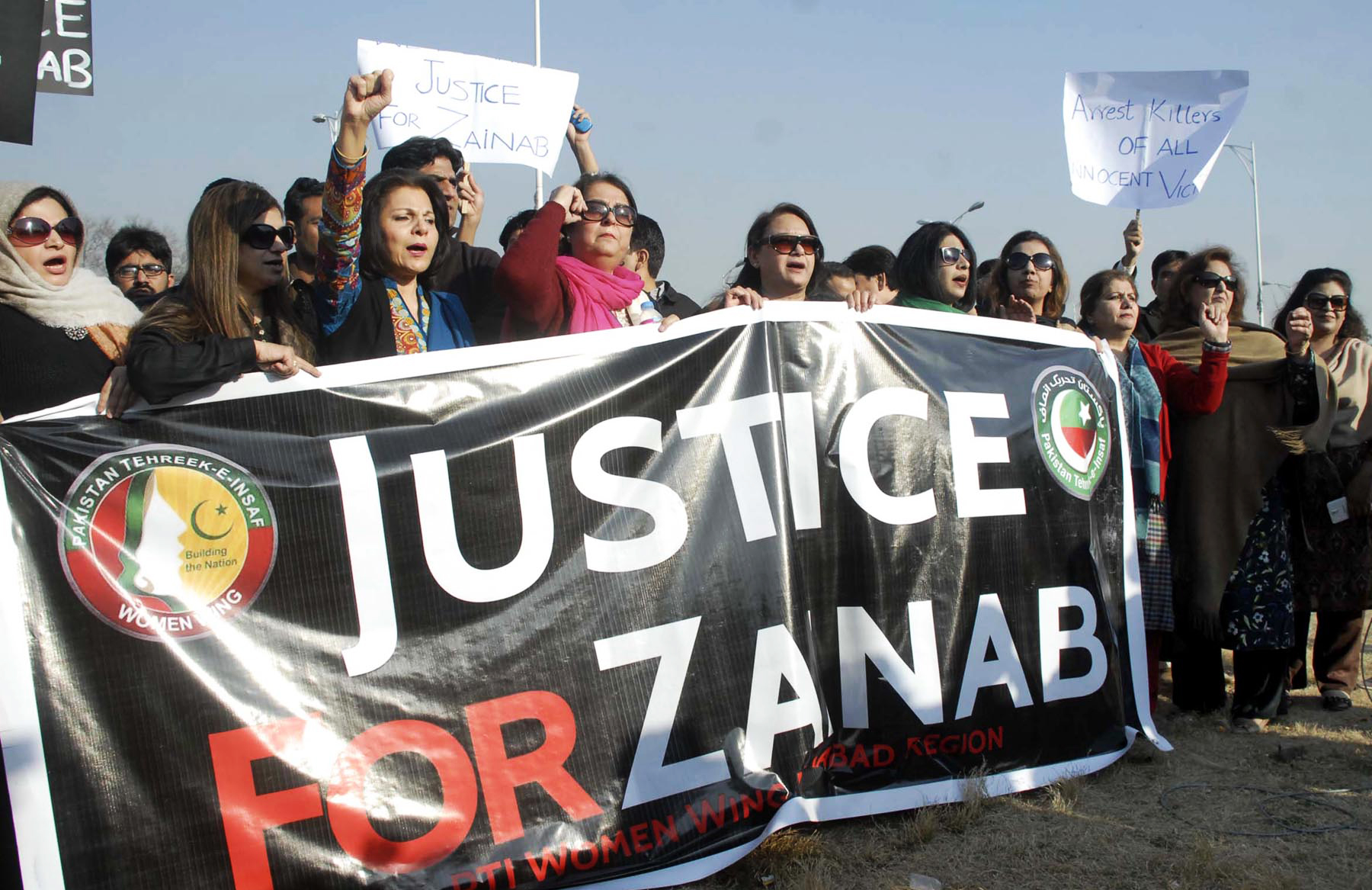 Activists of Pakistan Tehreek-e-Insaf Women Wing chant slogans during a protest outside National Press Club. Photo: OINN

---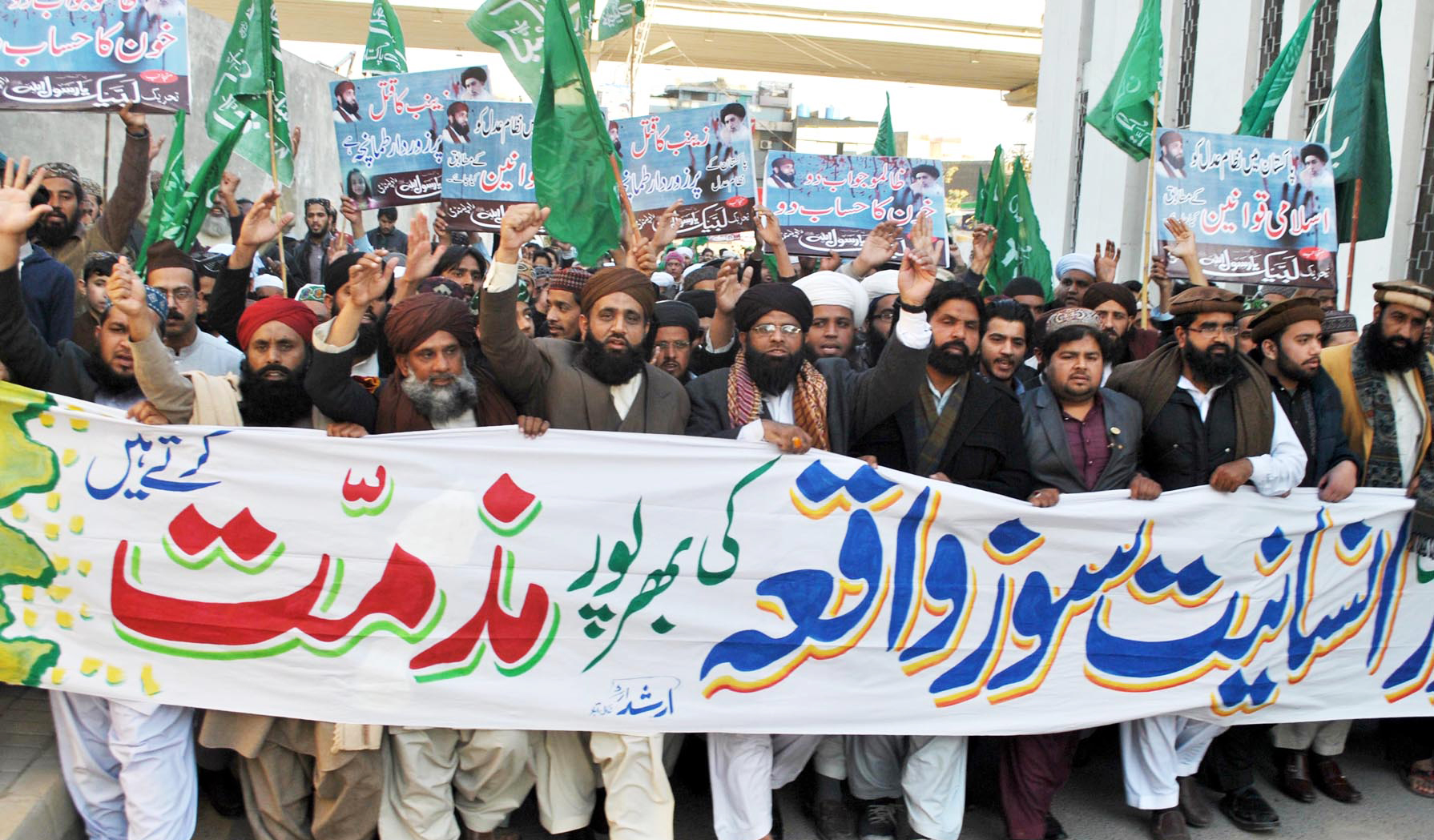 Workers of Labaik Ya Rasool Allah hold a protest rally against the rape and killing of a minor in Kasur. Photo: OINN

---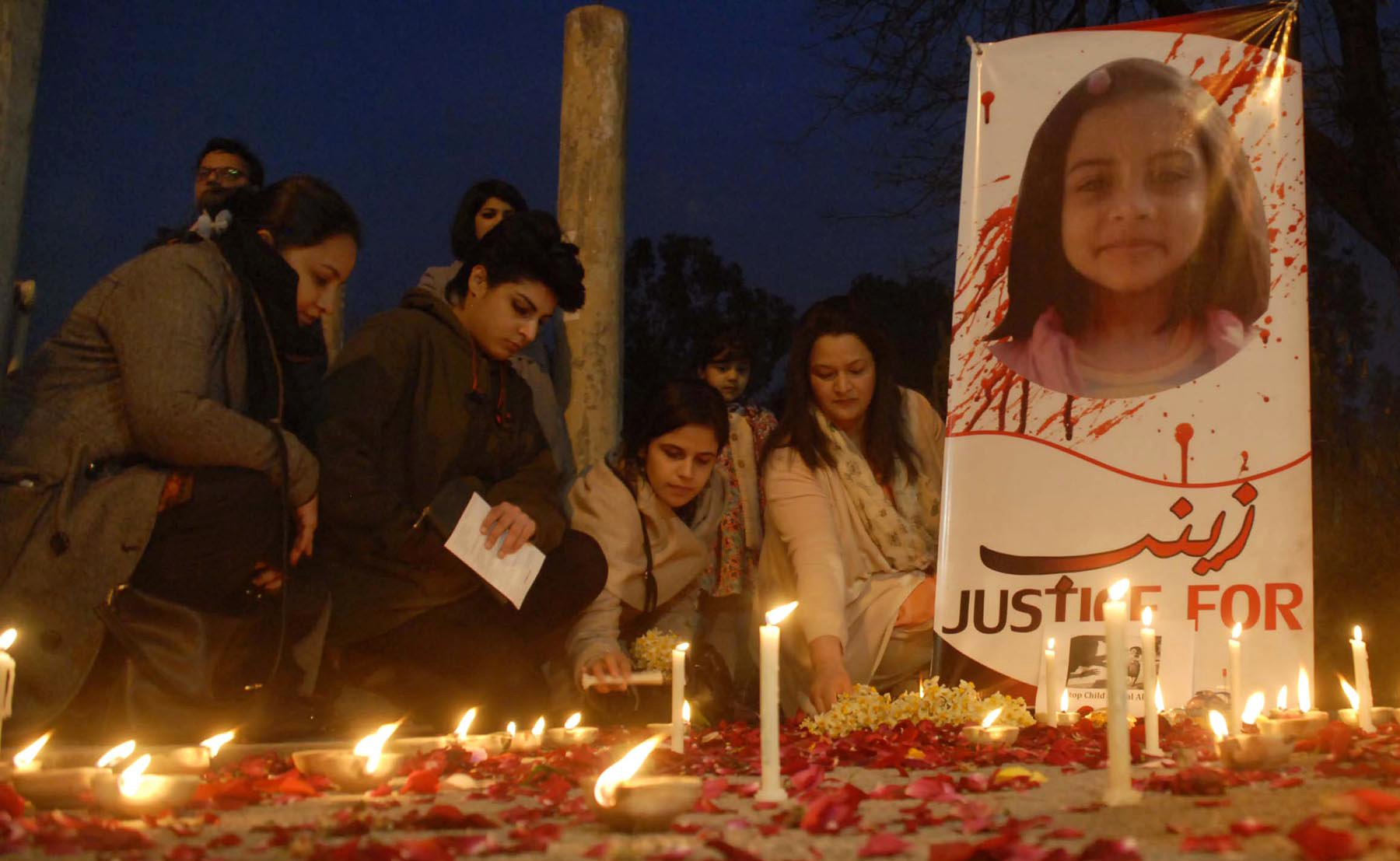 Members of civil society hold a candle vigil in Islamabad in memory of seven-year-old Zainab. Photo: OINN