Standing in long unending queues, residents of Baldia Town are upset and frustrated due to the mismanagement of the water board administration and are left suffering due to lack of water supply in their area.
Frustrated residents have been waiting for the past 4 days to receive some answers from the administration of the water board.
Water tanks, which have now become one of the main sources of water supply to these areas, too have not been operating for several days.
---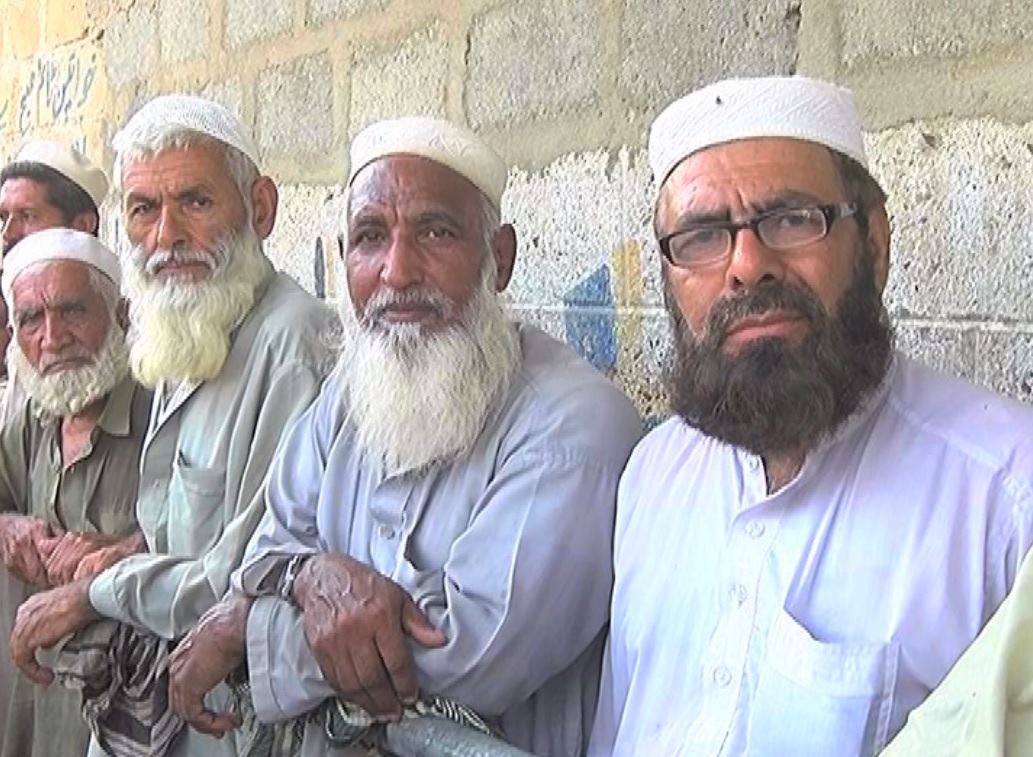 A large number of senior citizens were waiting in queues for days. Photo: Dunya News

---
People who are forced to buy water tanks too have been distressed due to unavailability of water. Among those waiting were a large number of senior citizens who said they have been without water for several days.
The orders of the Water Commission regarding provision of water in the affected areas of Karachi remain unfulfilled.