KARACHI: Pakistan Tehreek-e-Insaf (PTI) chairman Imran Khan on Saturday said that Pakistan's progress is linked to Karachi s development as the city is the economic hub of the country.
Addressing charged crowed in Karachi's Allah Din Park on Saturday, he said that Karachi s biggest issue is law and order, adding that Karachi was used to be called "Mini Pakistan".
The PTI chairman said that he was made fun when he launched PTI but now everyone can see the popularity of his party.
"This is not Quaid-e-Azam and Allama Iqbal's Pakistan where people are divided," he said.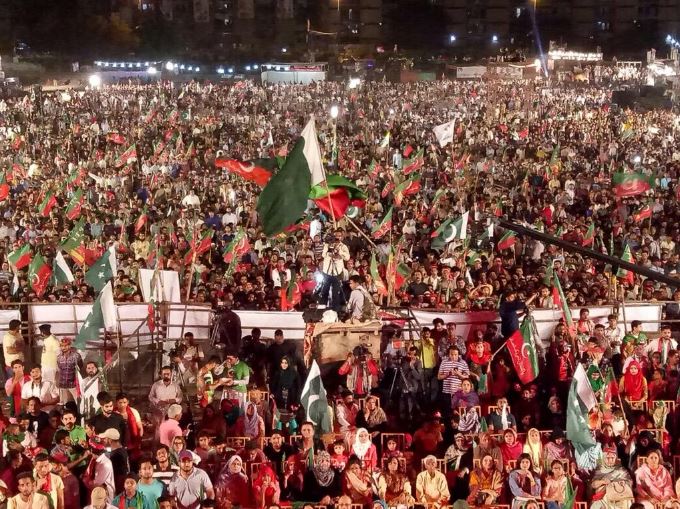 "I have seen Karachi which was the city of lights," he said and added the people from Dubai used to come to Karachi to spend their holidays.
He said that hatred was spread in the city to get votes.
Khan said that the interior Sindh has become poorest area of the world, adding that there was no drinking water in the province and children were dying due to hunger.
Imran said his priority would be to end corruption from the country, if his party won the elections later this year as corruption is the country's biggest problem.
"I have brought 10 points for Karachi only," he said, adding that his party would not be able to implement those points without first eradicating corruption.
I was named Taliban Khan for opposing war but said former prime minister Nawaz Sharif has initiated a campaign against country's armed forces.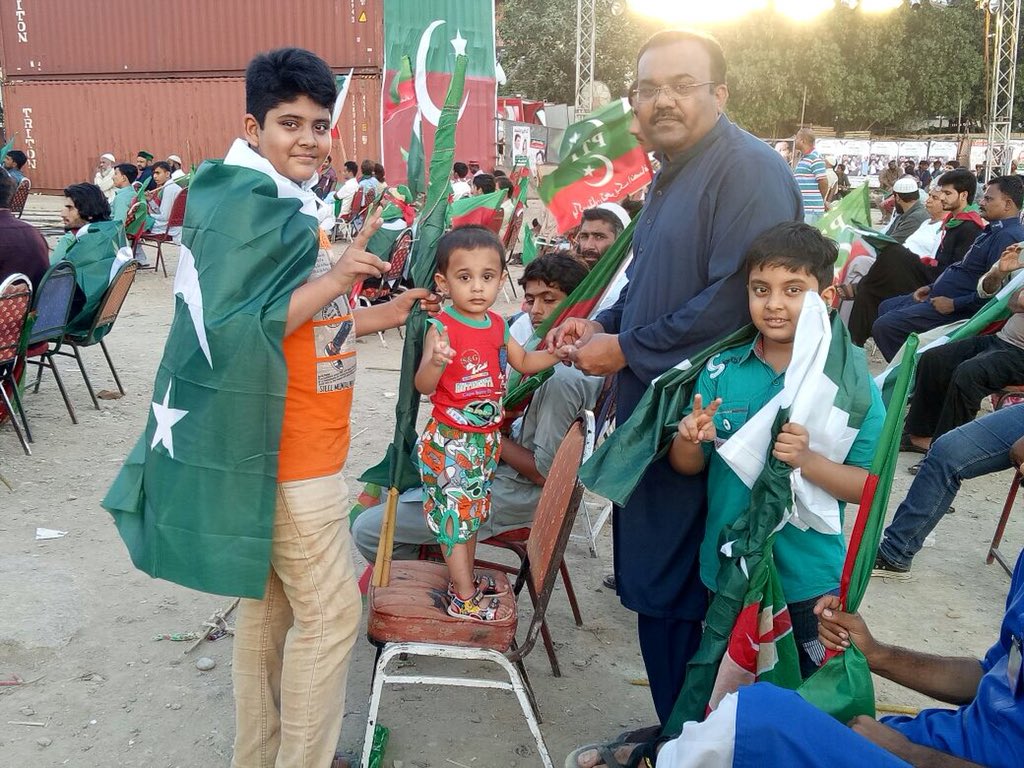 PTI chairman further presented 10-point agenda to resolve the city s woes:
PTI will change administration system in Karachi

PTI will improve schooling system in government schools

PTI will introduce reforms in healthcare sector

PTI will make reforms in Karachi s police system 

PTI will improve business environment 

PTI will end power theft

PTI will make new grounds in Karachi for youth as there are no grounds in Karachi 

PTI will initiate tree plantation in Karachi

PTI will improve transport infrastructure 

PTI will devise policies to provide employment to youth