KARACHI: Karachi continues to sizzle under an intense heat spell on Wednesday that will likely take the mercury level between 41-43 degrees.
Pakistan Meteorological Department (PMD) says that the humidity proportion in the air is 20 percent whereas no sea breeze blows in the city on third day.
---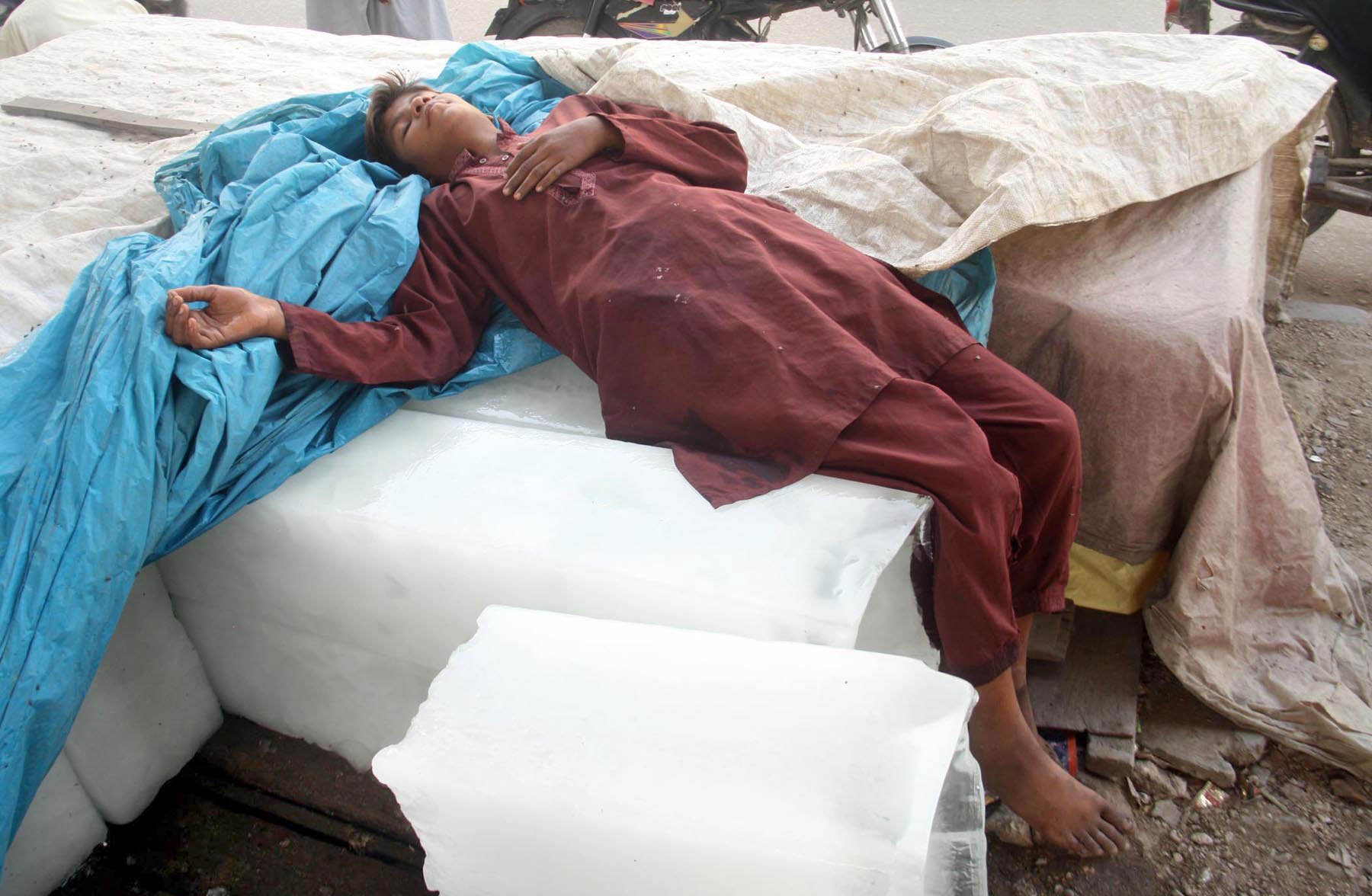 A boy rests on huge blocks of ice in Karachi. — Online Service
---
Yesterday, the temperature of Karachi exceeded 42 degrees at 2pm while the heat index was observed at 44 degrees. Humidity level remained at four percent and hot winds slowly blew until evening that resulted in slight temperature drop off.
Met Office has predicted the heatwave process to linger till Thursday.