Karachi hosted the first football league for girls in Pakistan with 8 club teams participating in the event that concluded on Sunday.
Decked in colourful football club kits, girls impressed many football enthusiasts with their sportsmanship.
Participating from all over the metropolis, young footballers were seen in action during the matches played in the tournament.
The successful league ended with a final match at KPT Sports Complex ground, where winning team Naseem Hameed Football Academy won after a tough match with Marta Women Football Club.
---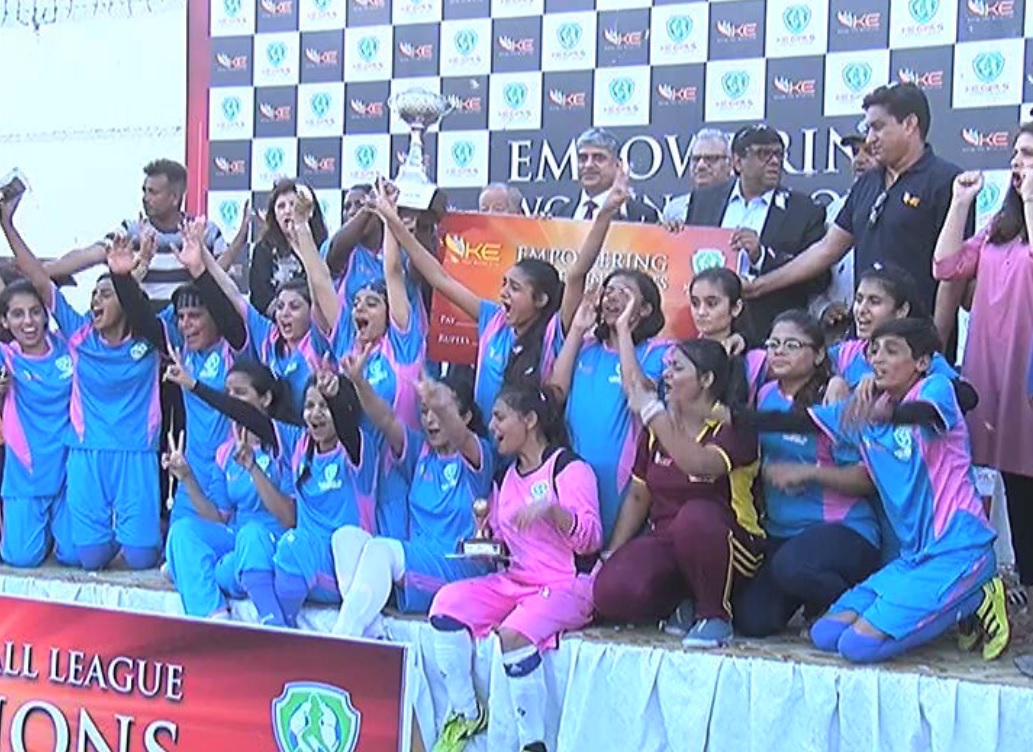 Naseem Hameed Football team won the first football league for women. Photo: Screengrab

---
An emotional winning team congratulated each other for their achievement. Prizes were distributed among the participating teams.
Speaking to Dunya News, Naseem Hameed said that girls playing in this field need more support and encouragement.
"I am very happy to see all what we have achieved here today. Whether it is my team or some other, it is hard work that brings success."
Despite losing, Marta Women Football Club team's spirits didn't diminish their love for football. The team said that winning and losing was all part of the game. They are hopeful to bring victory to their club soon.