KARACHI: Temperature in Karachi is expected to reach sweltering 45ºC as the meteorological department issued a fresh heatwave alert for the city.
Met Office says that a new heatwave of moderate to severe intensity would engulf Karachi and its suburbs on Tuesday and was expected to continue till Thursday (from May 29 to 31).
---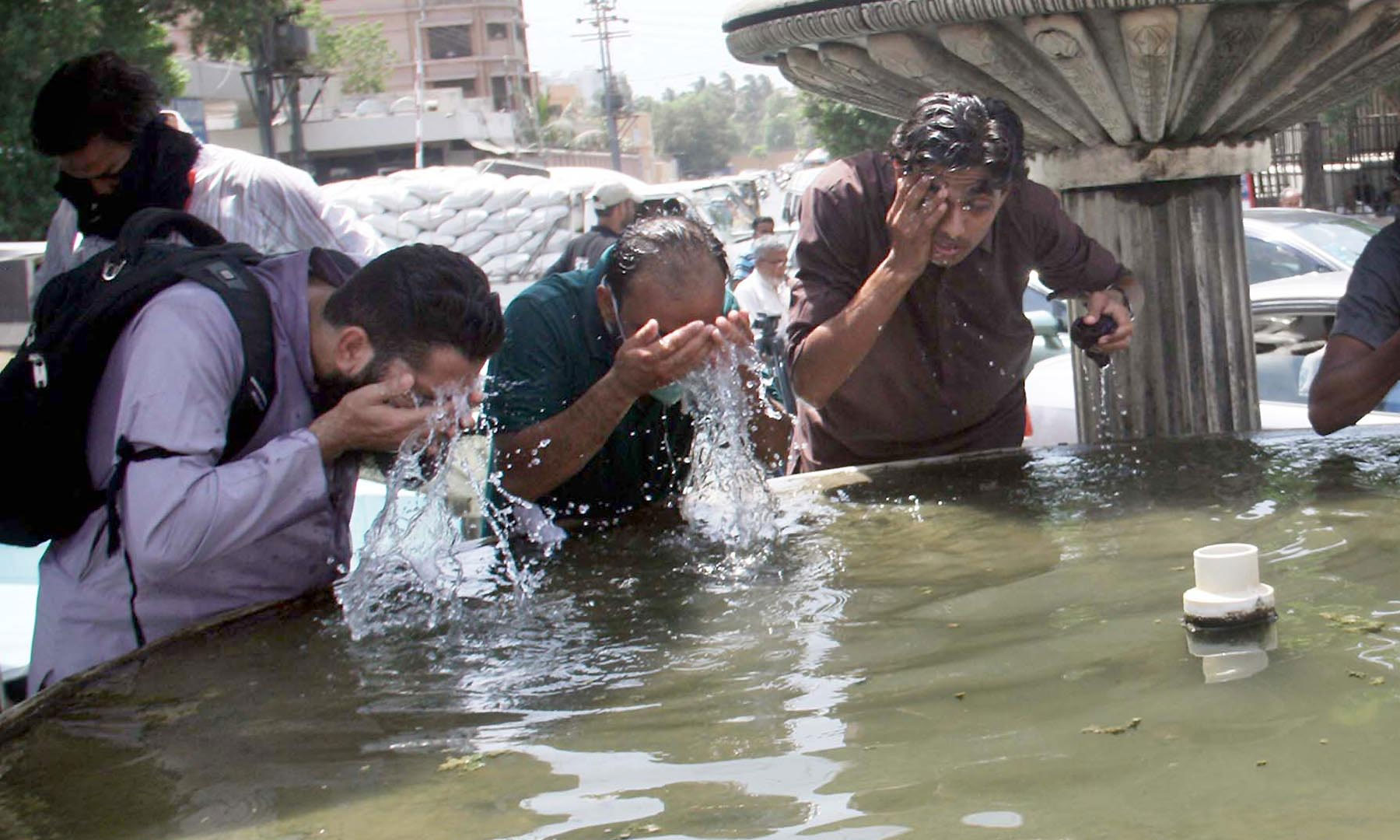 Men cool-off themselves by washing their face from fountain in Karachi. — Online Service
---
During the period, the entry of relatively cooler sea breeze will be suspended whereas hot and dry winds will blow in the port city.
Experts have advised the citizens to adopt precautionary measures and stay indoors while avoiding unnecessary outdoor visits.
Weather forecast suggests mainly hot and dry weather in most parts, while extremely hot in Sindh, south/central Punjab, D.I.Khan, Sibbi, Makran divisions. Rain-thunderstorm with gusty winds/duststorm is expected at few places in Malakand, Hazara, Rawalpindi divisions, Islamabad, Kashmir and Gilgit-Baltistan.
---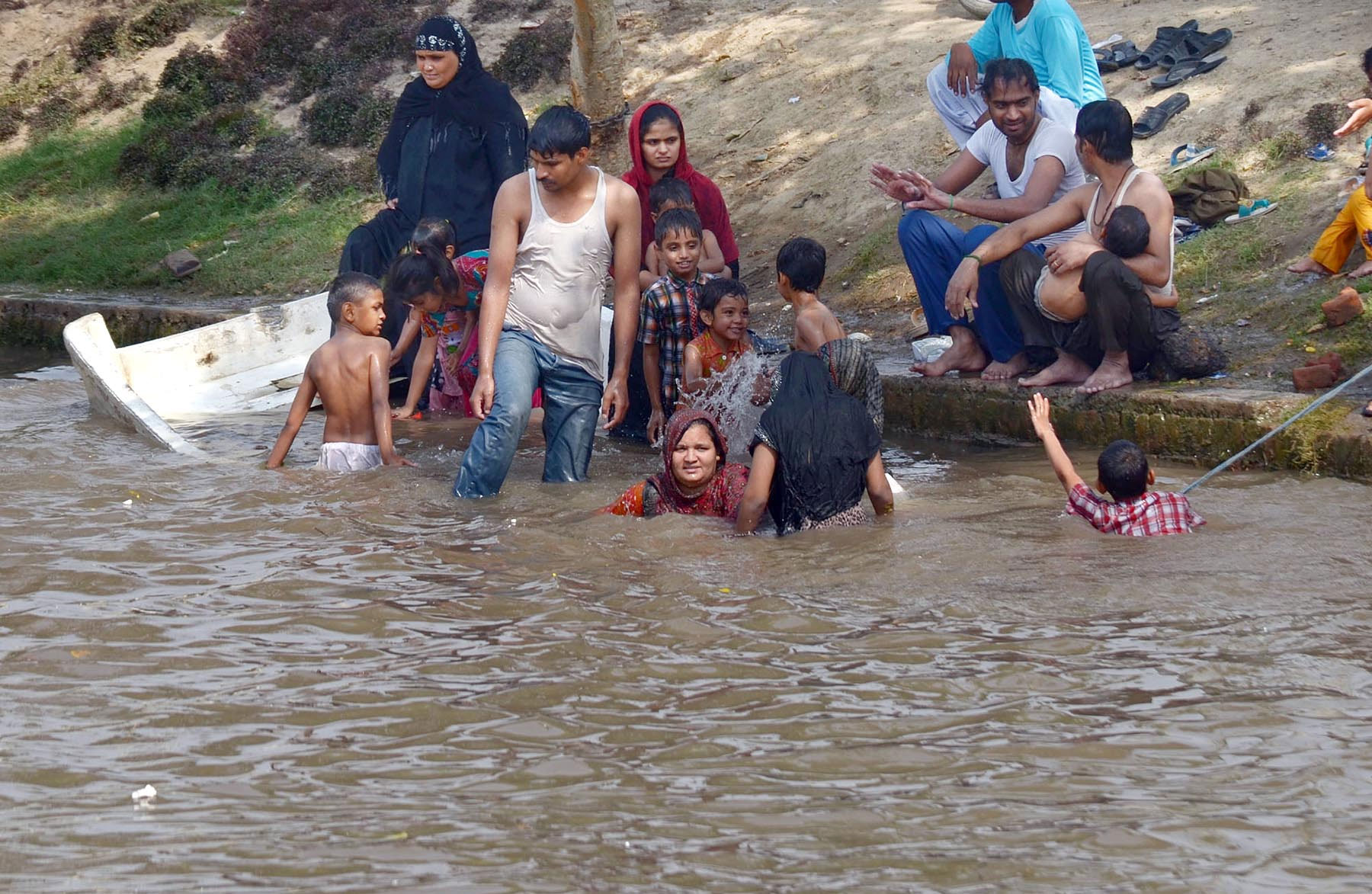 People get rid of heat through a bath in lahore canal. — Online Service
---
As per synoptic situation, continental air is prevailing over most parts of the country.
The heatwave coincides with the beginning of Ramazan, when millions of devout Pakistanis abstain from food and drink from sunrise to sunset.
In June 2015 about 1,200 people died in Karachi during a heatwave, with nearly two-thirds of the victims homeless people.