Lahore, one of the oldest cities of Pakistan and main cultural centre of Punjab, attracts thousands of people for its sights and sounds. Now local and international tourists can enjoy the sights of the beautiful city without driving in their own vehicles, they can now enjoy sightseeing of the city by taking a ride on double-decker bus.
Rich in culture and famous for its old architecture, Lahore has always received visitors from all parts of the world. Tourists have relished the sights of the beautiful city either by taking Tonga carriage or Qingqi – a ride of a motorcycle attached to a carrier. But now the city offers a unique two storey-bus for sightseers, with just a ticket they can take a ride of the city without any hassle.
---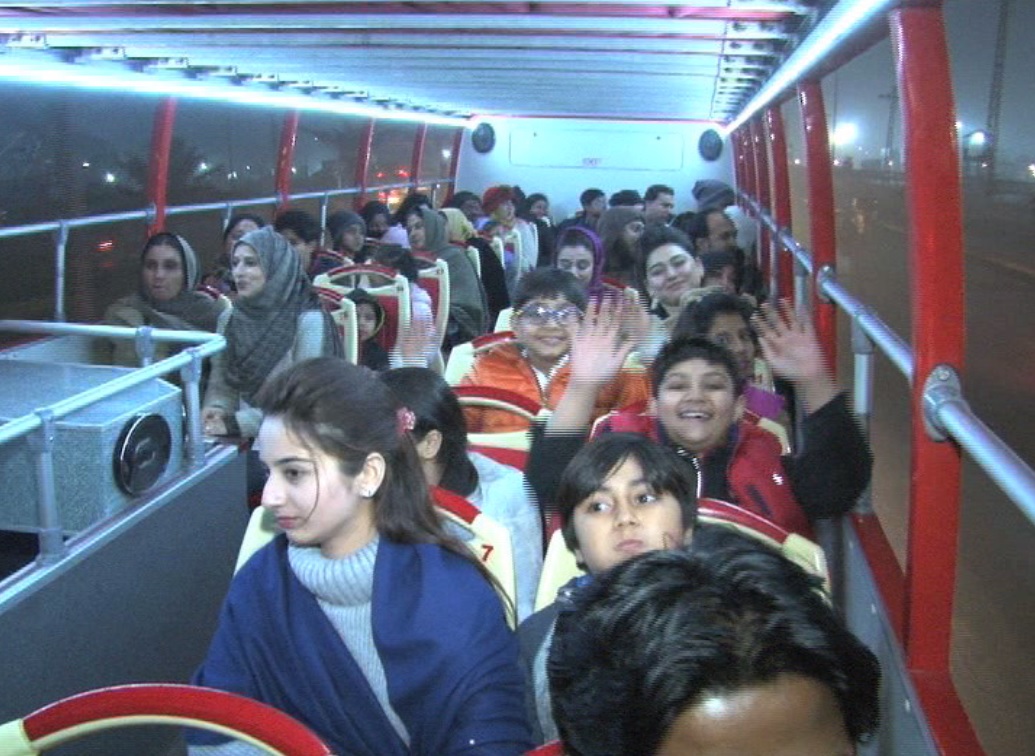 Cheerful children enjoying the sightseeing of Lahore city on Double Decker bus. 
During the tour, the double-decker buses take visitors around the city and stop for an hour at the famous Food Street of Lahore, where people delight their taste buds with Lahore's famous cuisines.
According to the sightseers, taking a ride on the double-decker bus during winter has its own charm; from children to adults everyone enjoys the experience of Lahore. With their choice of seats, they can even sit on the top storey of the bus.
The bus also offers a tour guide, who explains with detailed information about the old architecture and famous places in Lahore which makes everyone say "Lahore Lahore aye" – Lahore is Lahore.