Fear. Gang wars. This is what reflexively comes to mind when one hears of Lyari. But not anymore, as the locality which once was most feared in Pakistan's largest metropolitan city – Karachi, is now home to peace, love and emerging talent.
Nazneen Baloch, a filmmaker, is one of those promising youngsters from Lyari. In her short film titled 'Lyari A Prison Without Wall', Baloch tells the tales of corruption and struggle in the area through the story of an aspiring young footballer, Kaleem.
---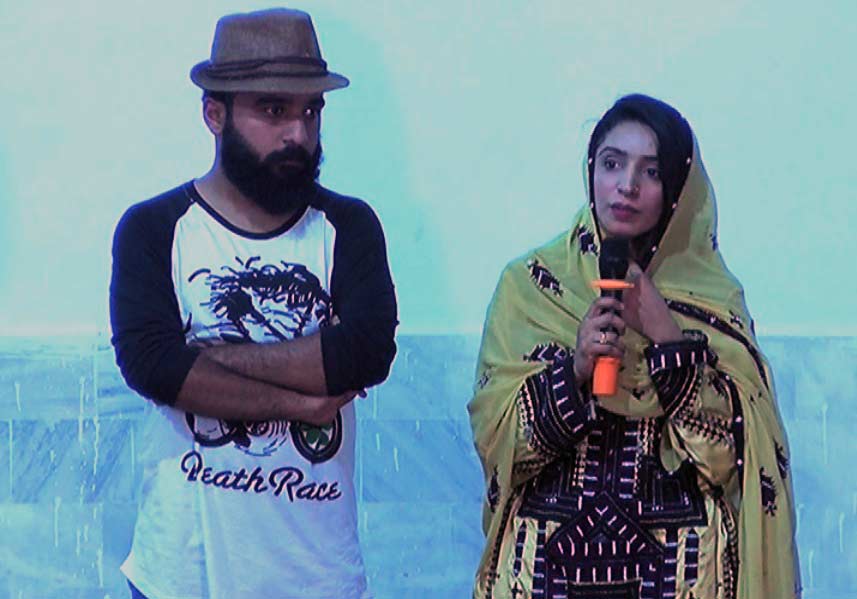 Baloch speaks to audiences at the screening of her short film. Photo

---
With the protagonists' mother becoming victim to cancer, Kaleem gets involved in organised crime. The plot narrates a compelling story of struggle, passion and hard work.
The short film's director, Nazneen Baloch says that through her film she has tried to advocate the need for supporting young talent. "We thought that we should tell our stories, and our struggles, to people through a film," she said.
With the film portraying moments of despair, frustration and laughter, the audiences remain engaged throughout the screening, which was also attended by political leaders and social activists.