KARACHI: The blazing sun is yet again set to bake Karachi as the mercury level is expected to soar up to 43 degrees in Karachi on Tuesday.
Reports of deaths from heatwave caused quite a chaos is the metropolis. However; no verification has still surfaced. Renowned social worker Faisal Edhi claimed yesterday that heatwave has killed dozens of people in different parts of Karachi.
He said that at least 160 bodies were brought to Edhi Foundation's morgues on Sunday and Monday out of which 64 had died from heatstroke and loadshedding.
---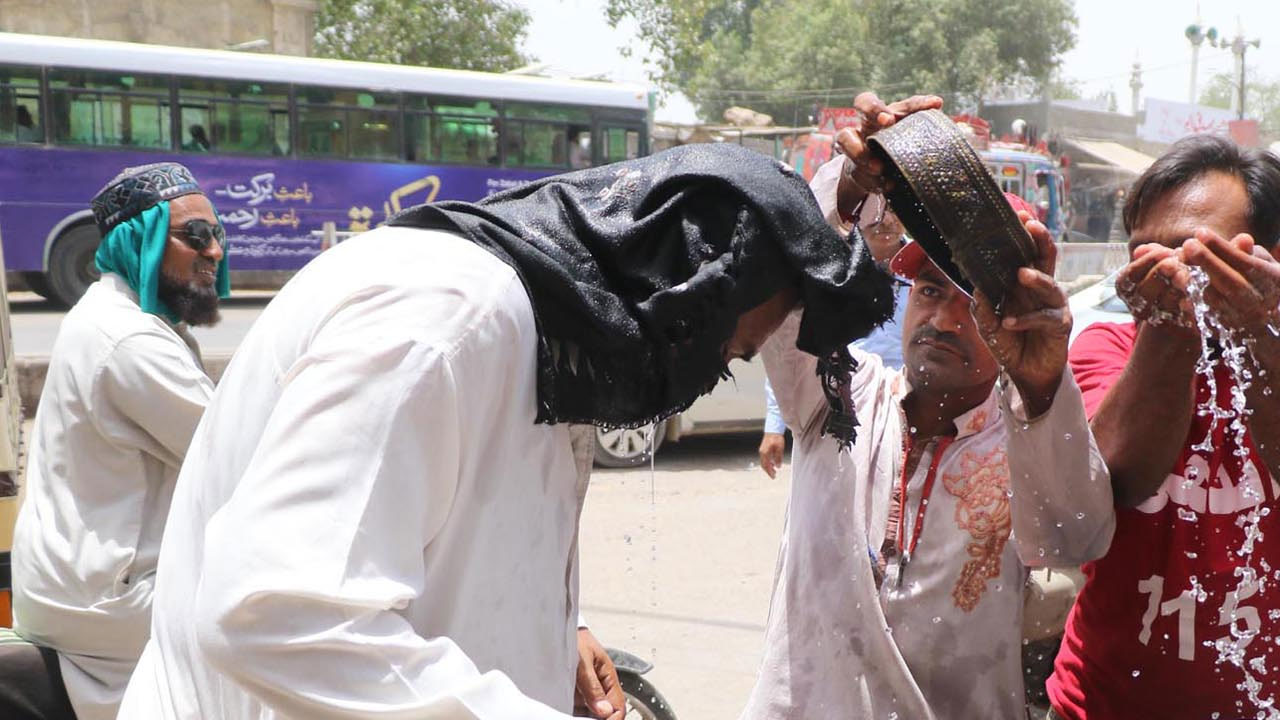 Edhi workers put wet towels on head of passerby in Karachi. — Online Service
---
Faisal Edhi further maintained that most of the bodies were brought to the morgues in Landhi, Korangi and Sohrab Goth.
On the contrary, Sindh Health Secretary Dr Fazlullah Pechuho has rejected Faisal Edhi claims and asserted that not a single person died from heatstroke in the past three days.
---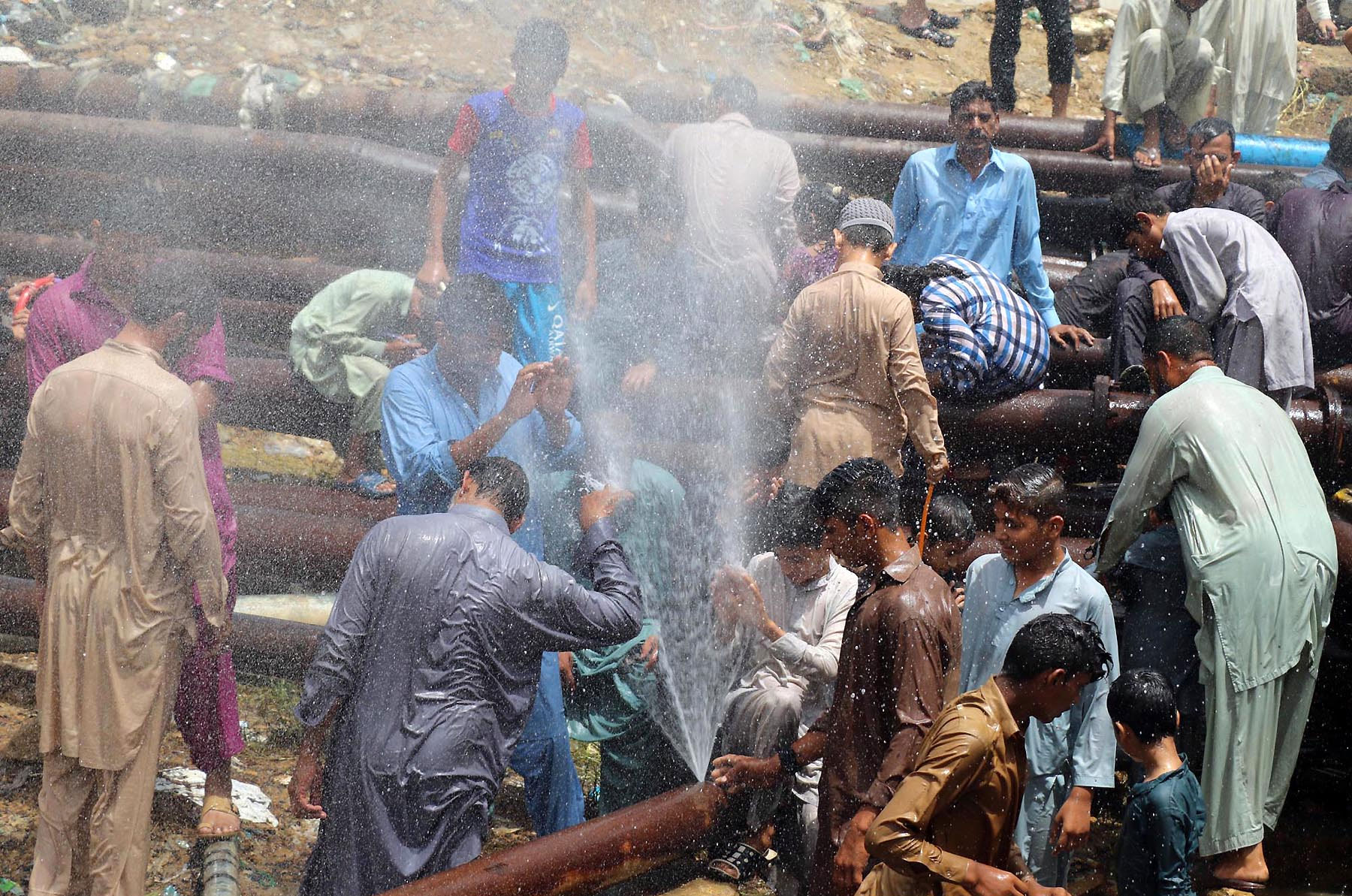 People cool-off themselves from leaking water supply line in Karachi. — Online Service
---
The heatwave coincides with the beginning of Ramazan, when millions of devout Pakistanis abstain from food and drink from sunrise to sunset.
In June 2015 about 1,200 people died in southern Pakistan during a heatwave, with nearly two-thirds of the victims homeless people.
Meanwhile in Lahore, the maximum temperature will likely be 42 degrees while the minimum will stay 27 degrees. Met Office says that the weather will remain hot and dry in most parts of the country during the next six to seven days.
---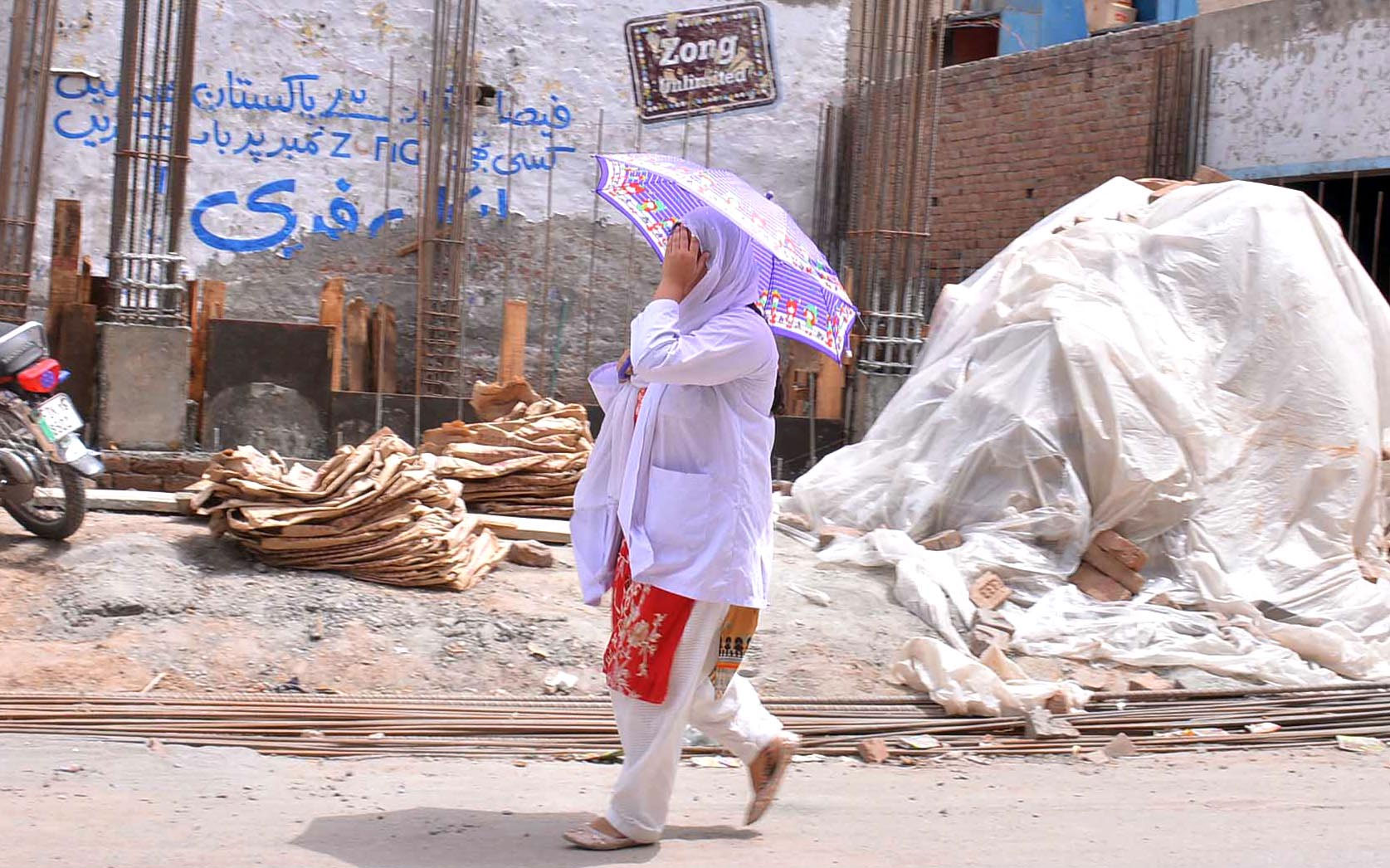 A woman walks under blazing sun covered by umbrella in Faisalabad. — Online Service
---
However, partly cloudy weather conditions with chances of light rain-thunderstorm associated with gusty winds is expected at a few places in upper Khyber Pakhtunkhwa, Rawalpindi division, Islamabad, upper FATA and Kashmir.
As per synoptic situation, continental air is prevailing over most parts of the country.