LAHORE: High temperatures in the country continue to torment people as the mercury level crosses 40ºC.
Punjab is reeling under scorching heat as the temperature in Lahore and Multan reached 43ºC whereas Rahim Yar Khan and Bhakkar are undergoing 46ºC.
The same situation is being witnessed in Sindh where the mercury level is likely to stay between 38-40ºC in Karachi and 47ºC in Bhakkar. Winds from the east are blowing at 30km/h speed in the economical hub.
---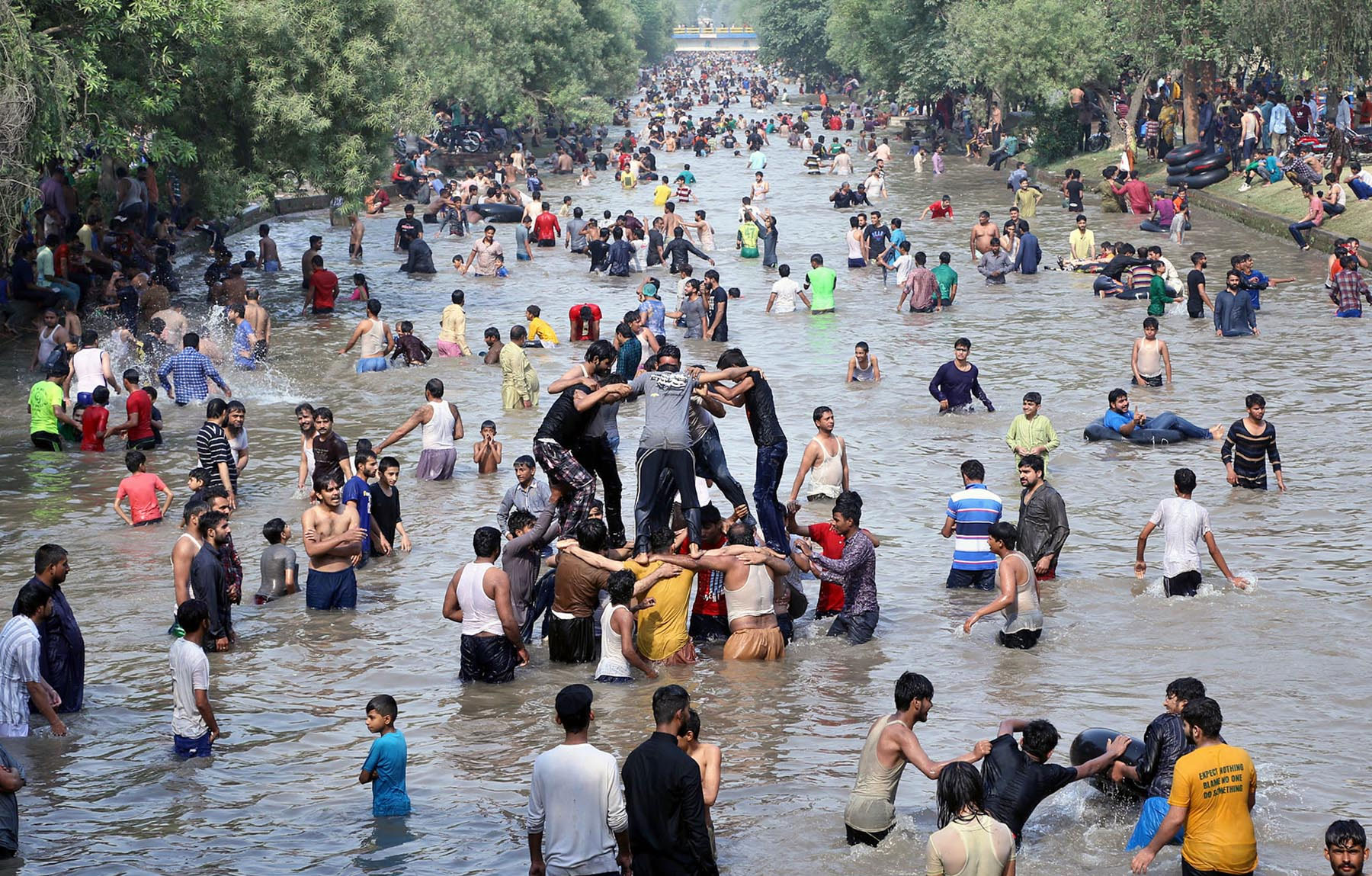 People bath inside the canal near Jallo Mor in Lahore. — Online Service
---
In the morning, the humidity level in the air is expected to remain 20-30 percent while 5-15 percent in the evening. Met Office has issued another heatwave alert for the port city from Tuesday to Thursday. The temperature will be 40-45ºC from May 29-31.
During the heatwave, the sea breeze will remain halted whereas hot winds will blow from north and northeast.
---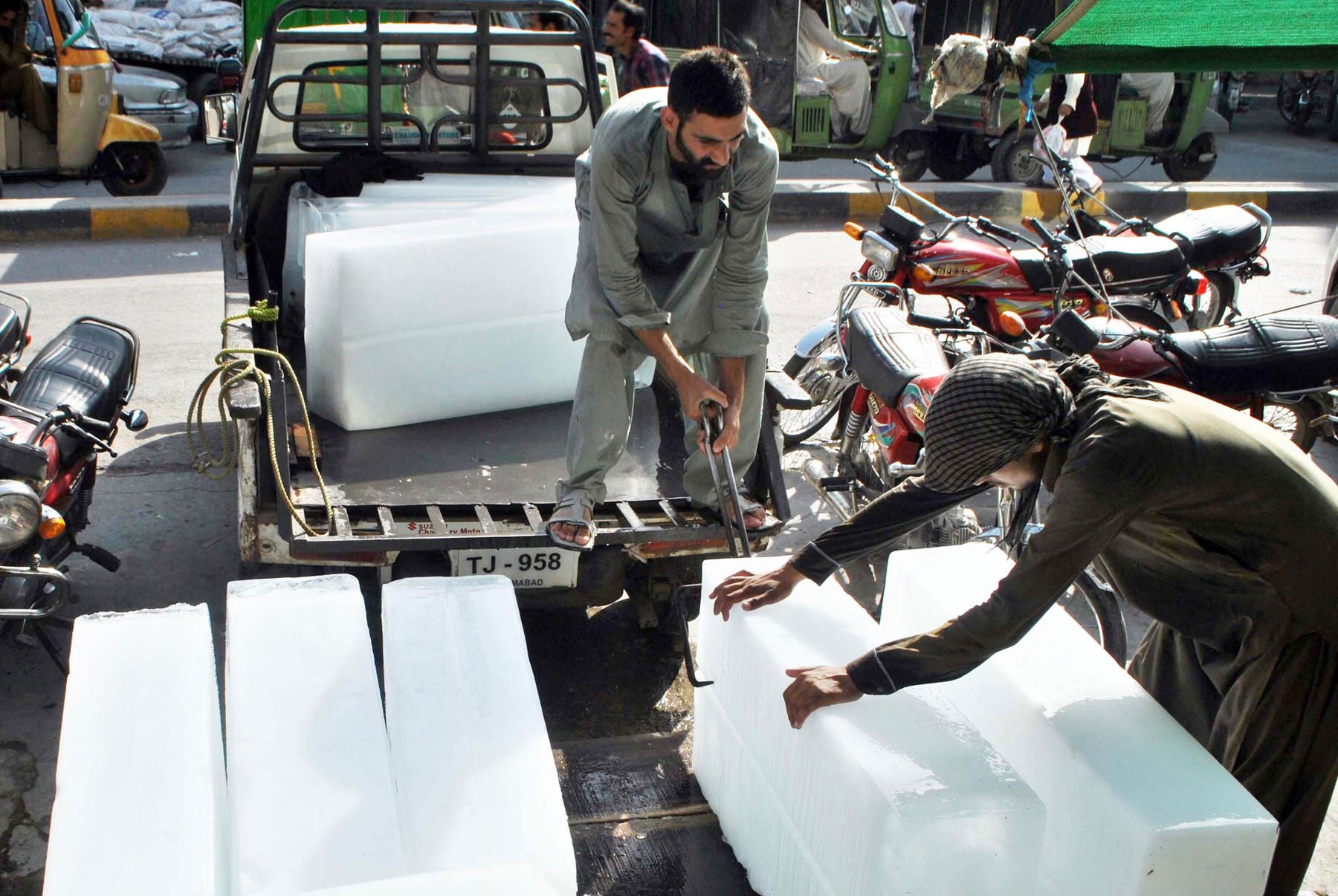 Workers unload huge blocks of ice in Rawalpindi. — Online Service
---
Weather forecast suggests mainly hot and dry weather in most parts, while very hot in upper & central Sindh, south/central Punjab, D.I.Khan, Sibbi and Makran divisions.
According to synoptic situation, continental air is prevailing over most parts of the country.