LAHORE: Mobile phone service has been partially suspended in Lahore ahead of former prime minister Nawaz Sharif's arrival at Allama Iqbal International Airport today (Friday).
As per details, cellular networks in areas around the airport, civil secretariat, Anarkali and Laskhsmi Chowk will remain blocked till 11:00pm.
Earlier, Punjab Chief Secretary requested the Ministry of Interior to suspend mobile service around Lahore Airport, Walled City area, Shahdara, Barki and Nawab Town area.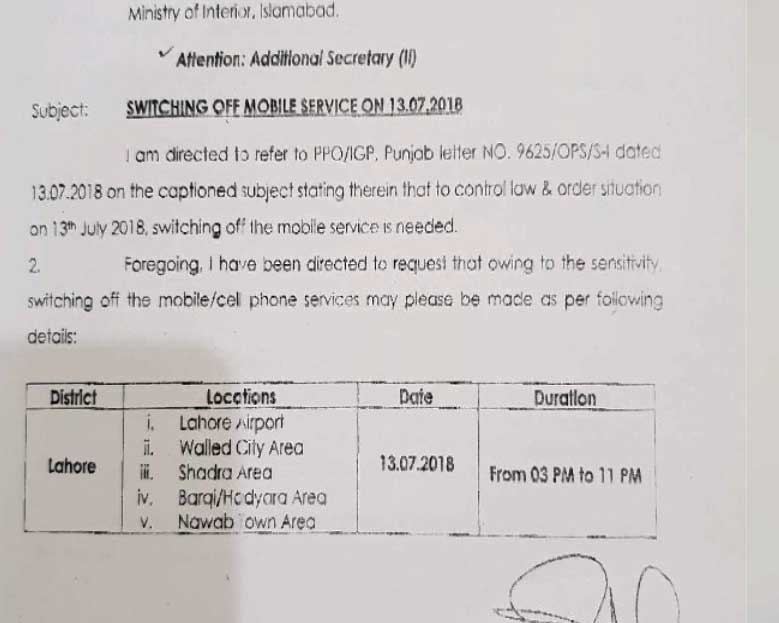 Chief Secretary Akbar Durrani stated that foolproof security arrangements will be ensured for senior leaders of the Pakistan Muslim League Nawaz.
Authorities have locked down parts of Lahore for the return from London of Nawaz Sharif, who faces possible arrest and a 10-year prison sentence ahead of already tense elections.
Sharif was sentenced in absentia last week to 10 years in prison by an accountability court over the purchase of high-end properties in London, dealing a serious blow to his Pakistan Muslim League-Nawaz (PML-N) party s bid weeks ahead of the July 25 polls.
On Thursday his brother Shahbaz Sharif, who now heads the PML-N, said that hundreds of their workers and supporters had been arrested ahead of Nawaz s expected return in what he said was "naked" pre-poll rigging against their party.
The younger Sharif has pledged to marshal a welcome for the former prime minister, saying thousands of supporters would travel to Lahore airport to back Nawaz.
"The whole world knows that PML-N is being targeted," Shahbaz said. "We ll go to the airport tomorrow despite this brutality, and we will remain completely peaceful."
Up to 8,000 police officers are set to be deployed in Lahore, according to police chief Sajjad Hasan Man. Containers could be seen blocking some Lahore roads on Friday morning, while travel to and from the airport had reportedly been restricted.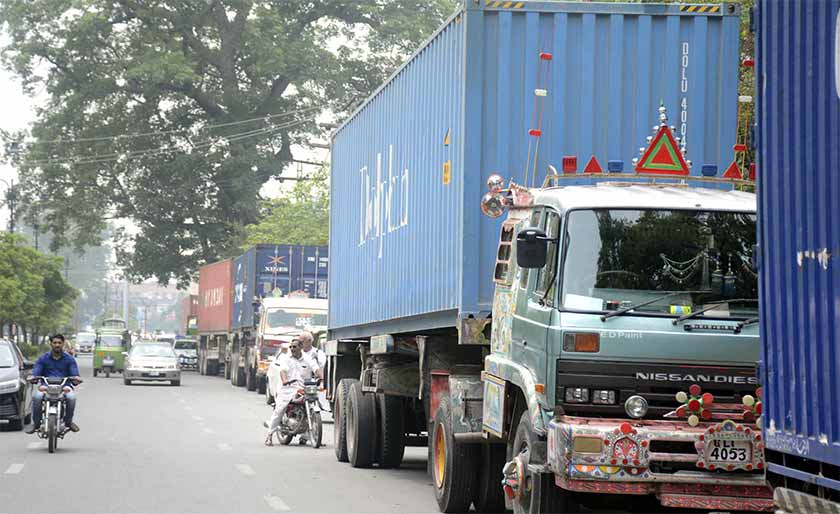 Authorities have pinpointed at least 50 locations in the city to block if needed, according to a police official, who requested anonymity as he was not authorised to speak to the media.
Despite the crackdown, PML-N backers continued to flock to the city, vowing to confront authorities if challenged.