LAHORE: The local administration has badly failed to clear the flooded roads and streets as monsoon downpour continued to lash Lahore on second day (Wednesday).
The intermittent torrential rain that started in the wee hours of Tuesday, has disrupted daily routine of the locals as they are facing immense difficulties in travelling.
---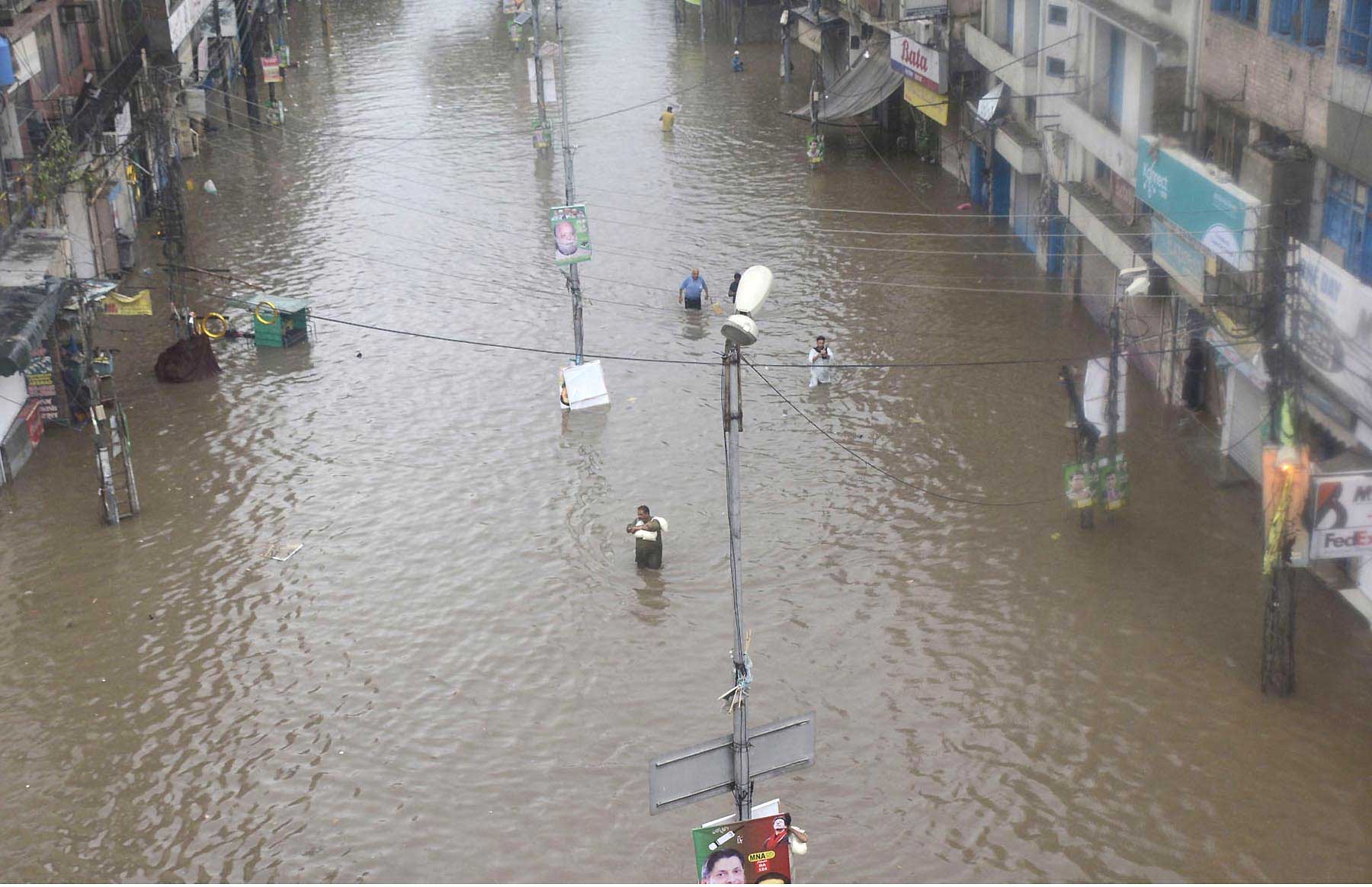 ---
The Lahore Electric Supply Company (LESCO) remained unsuccessful in completely restoring the power in various areas while the rain shower has also exposed mismanagement of the undergoing development projects.
---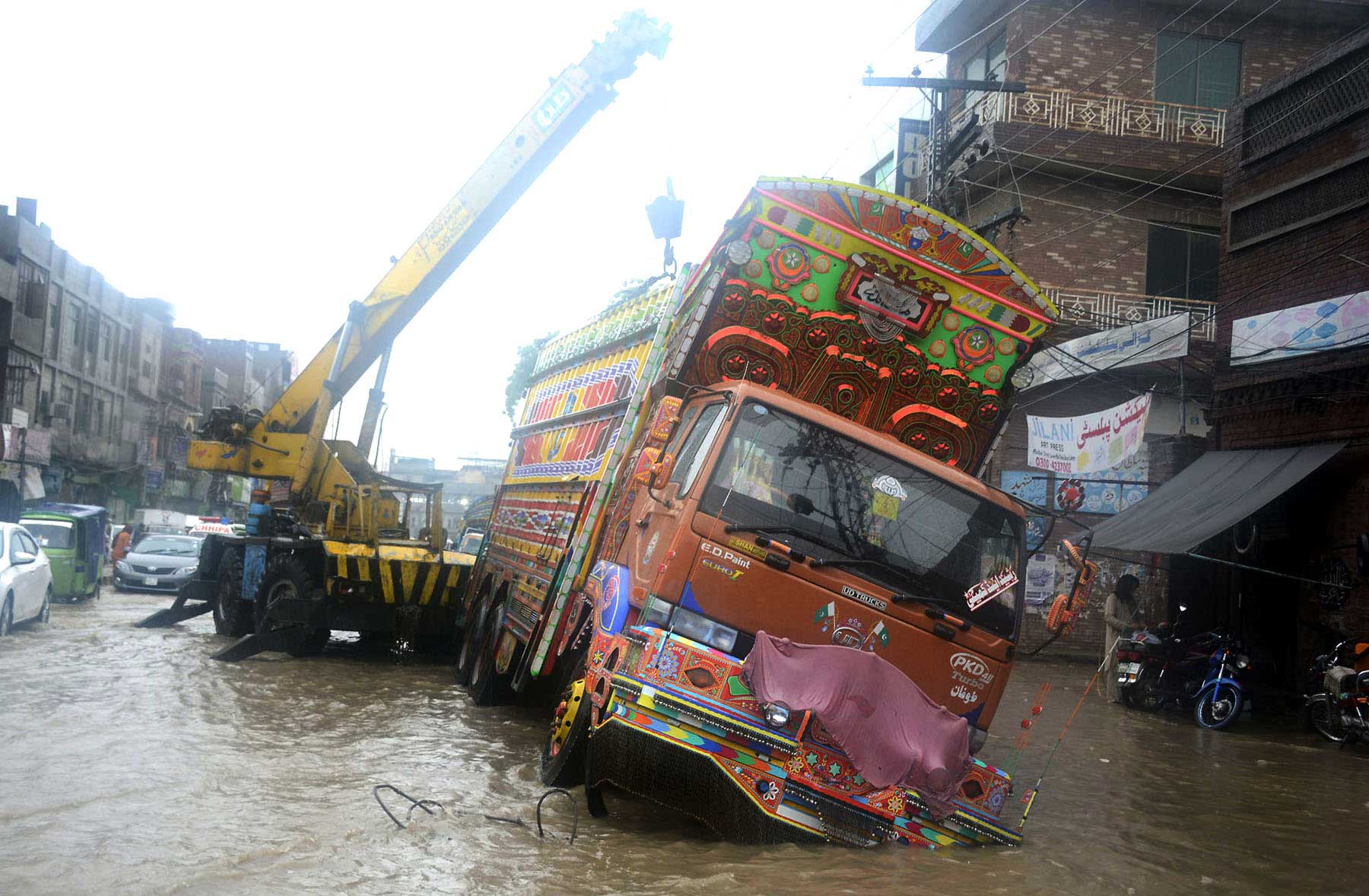 ---
Meanwhile, the train schedule also got badly affected after railway station's track inundated with rainwater.
---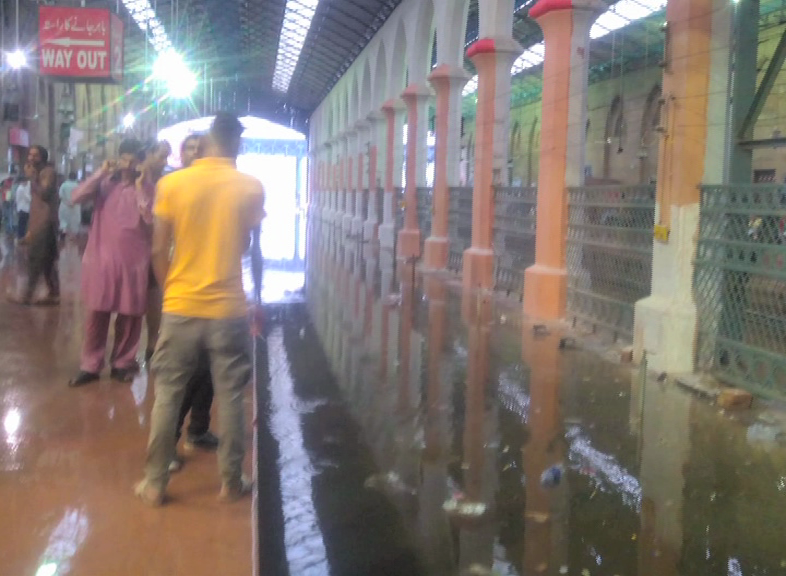 ---
According to Pakistan Meteorological Department (PMD), rain-thundershower with gusty winds is expected at scattered places in Khyber-Pakhtunkhwa (Malakand, Hazara, Peshawar, Mardan, Kohat, Bannu, D.I.Khan divisions), Punjab (Rawalpindi, Gujranwala, Lahore, Sargodha, Faisalabad, Multan, D.G.Khan, Sahiwal, Bahawalpur divisions), Sukkur, Quetta, Zhob, Sibbi, Naseerabad divisions, Islamabad, FATA, Kashmir and Gilgit-Baltistan. 
Heavy rainfall is also expected at isolated places in Lahore, Gujranwala, Rawalpindi, Faisalabad, Sargodha, Kohat, Bannu, D.I.Khan and D.G.Khan divisions.
---
Rainfall (mm) during Last 24 hrs:
---
Punjab: Lahore (City 212, AP 164, PU 85), Kasur 85, Sargodha 53, Jhelum 49, Joharabad 45, Islamabad (Bokra 39, Zero Point 32, Golra 24, IIAP 04), Gujrat, Gujranwala 33, Mangla 28, Rawalpindi (Shamsabad 22, Chaklala 08), Murree 20, Sialkot (AP 16, City 07), Chakwal, Mandibahaudin 11, Layyah 04, Kamra 01, Khyber-Pakhtunkhwa: Malamjabba 41, Balakot 36, Kakul 13, Kohat 05, Kashmir: Muzaffarabad 37, Garidupatta 26, Rawalakot 17, Kotli 06.
---
Yesterday's Highest Maximum Temperatures:
---
Sibbi 48°C, Moenjodaro 45°C.