LAHORE Processions were carried out peacefully across the country on Thursday, Muharram 9, to pay homage to the martyrs of Karbala.
Cities across the country echoed with nohas, marsiayas and the throbbing sounds of self-flagellation in various majalis and processions, while Ulema and Zakireen shed light on the bright and candid teachings of Hazrat Imam Hussain (RA) and his great companions.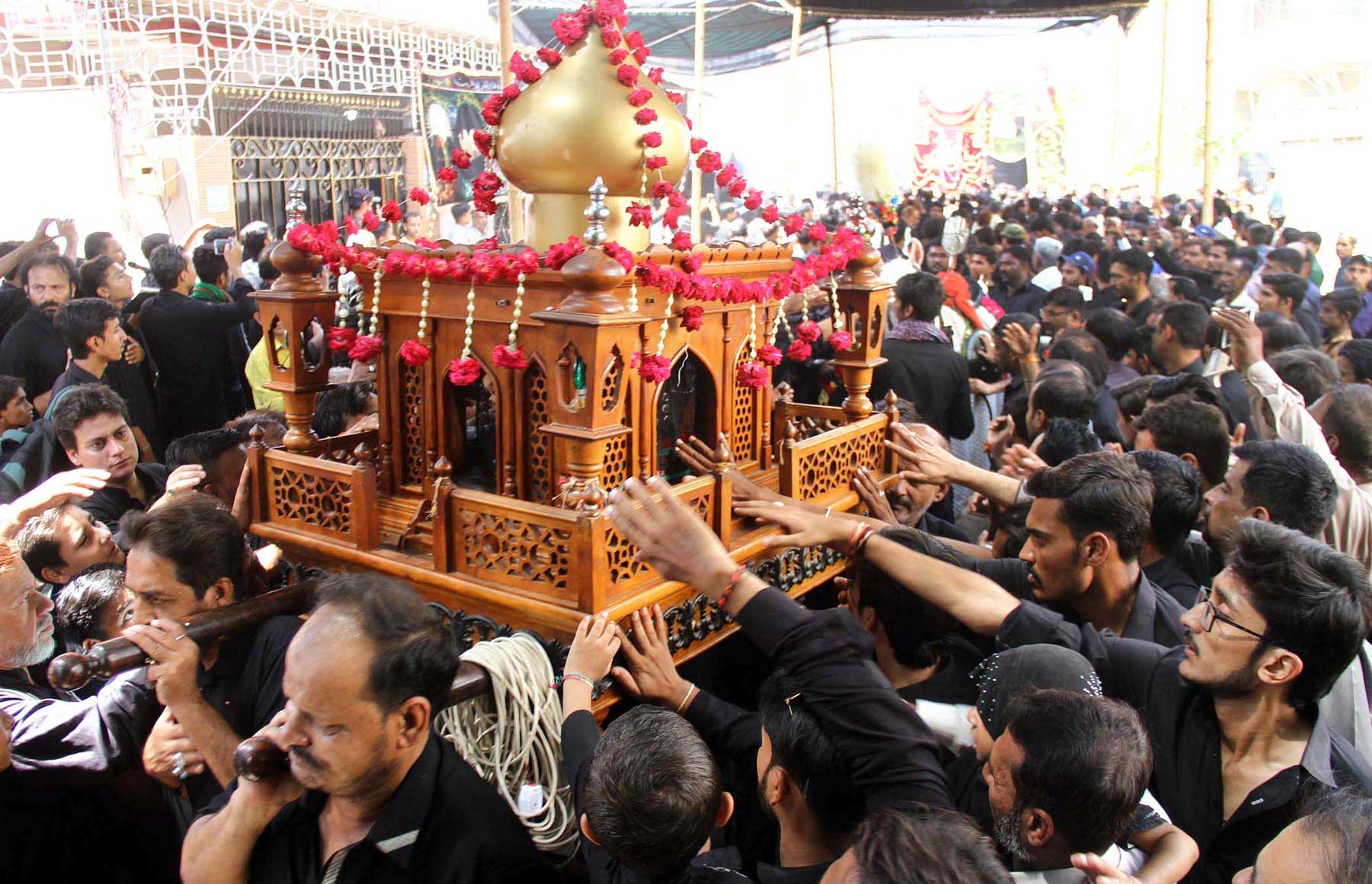 In Karachi, the main procession was taken out from Nishtar Park and culminated at Hussainiya Irania Imambargah. The mourners offered Zohrain prayers at M.A. Jinnah Road and a Majlis-e-Aza also took place in which the speakers narrated the tragic events of Karbala.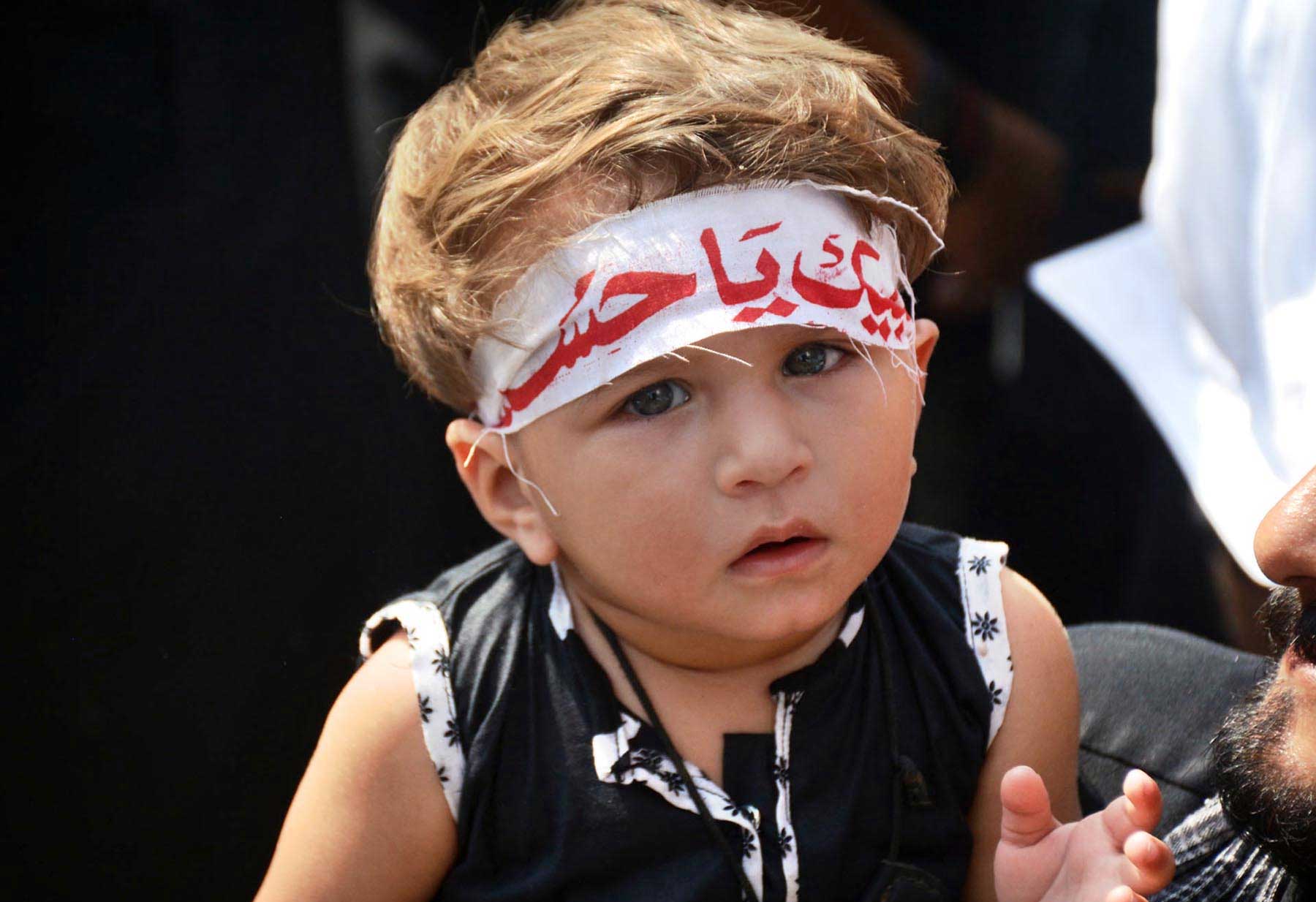 Law enforcers including police and Rangers along with ladies and gents scouts were deployed all along the route of the main procession, which culminated at Hussainiya Iranian Imambargah at Kharadar.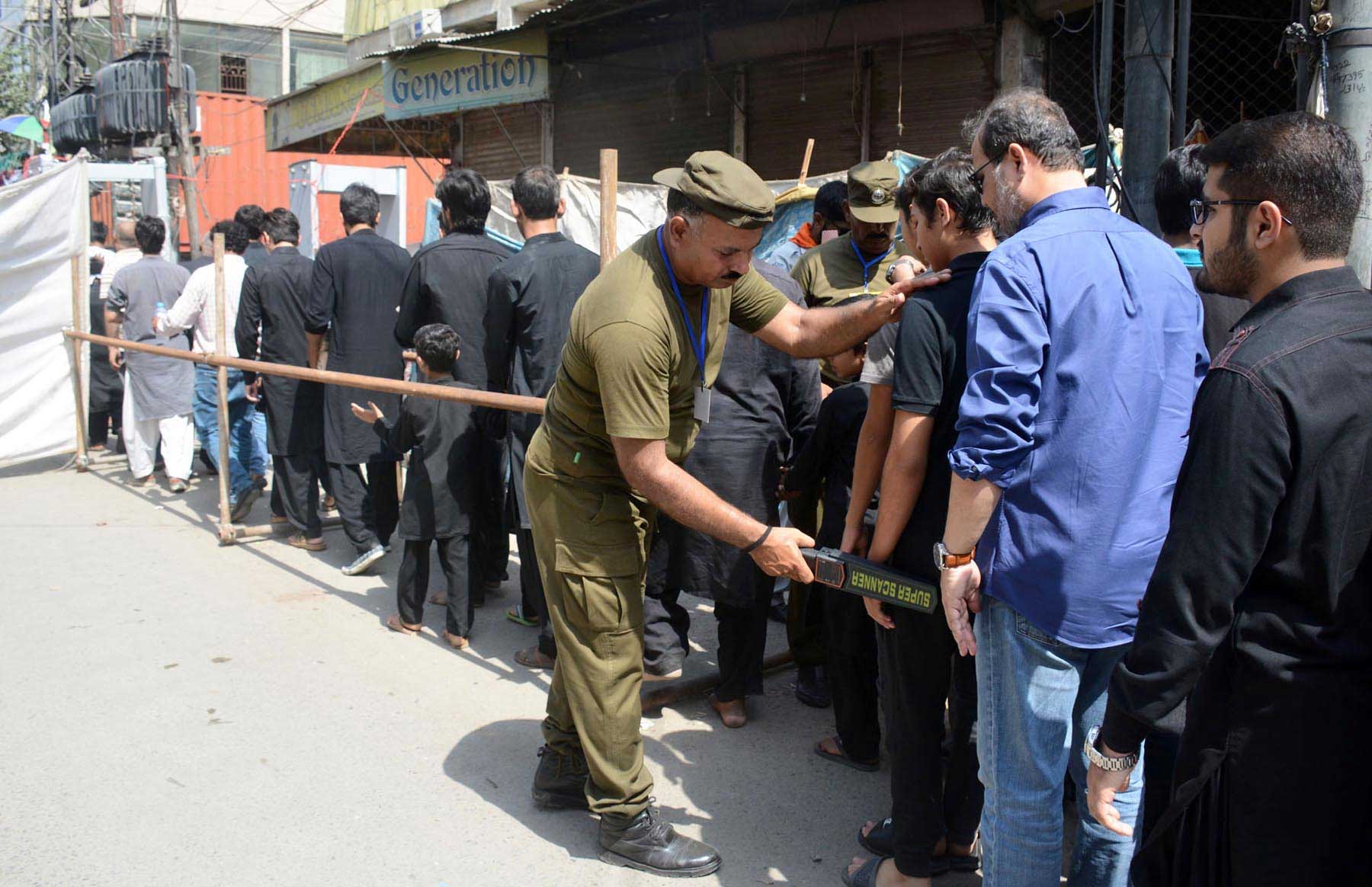 In Lahore, processions were carried out in Pandu Street of Islampura among other areas. The procession reached Imambargah Khaima Sadaat after passing through Inder Street, Dyal Street, Guru Tegh Bahadur Road, Main Bazaar Krishen Nagar, Secretariat Chowk, Church Road, Nabha Road, Edward Road and Old Anarkali.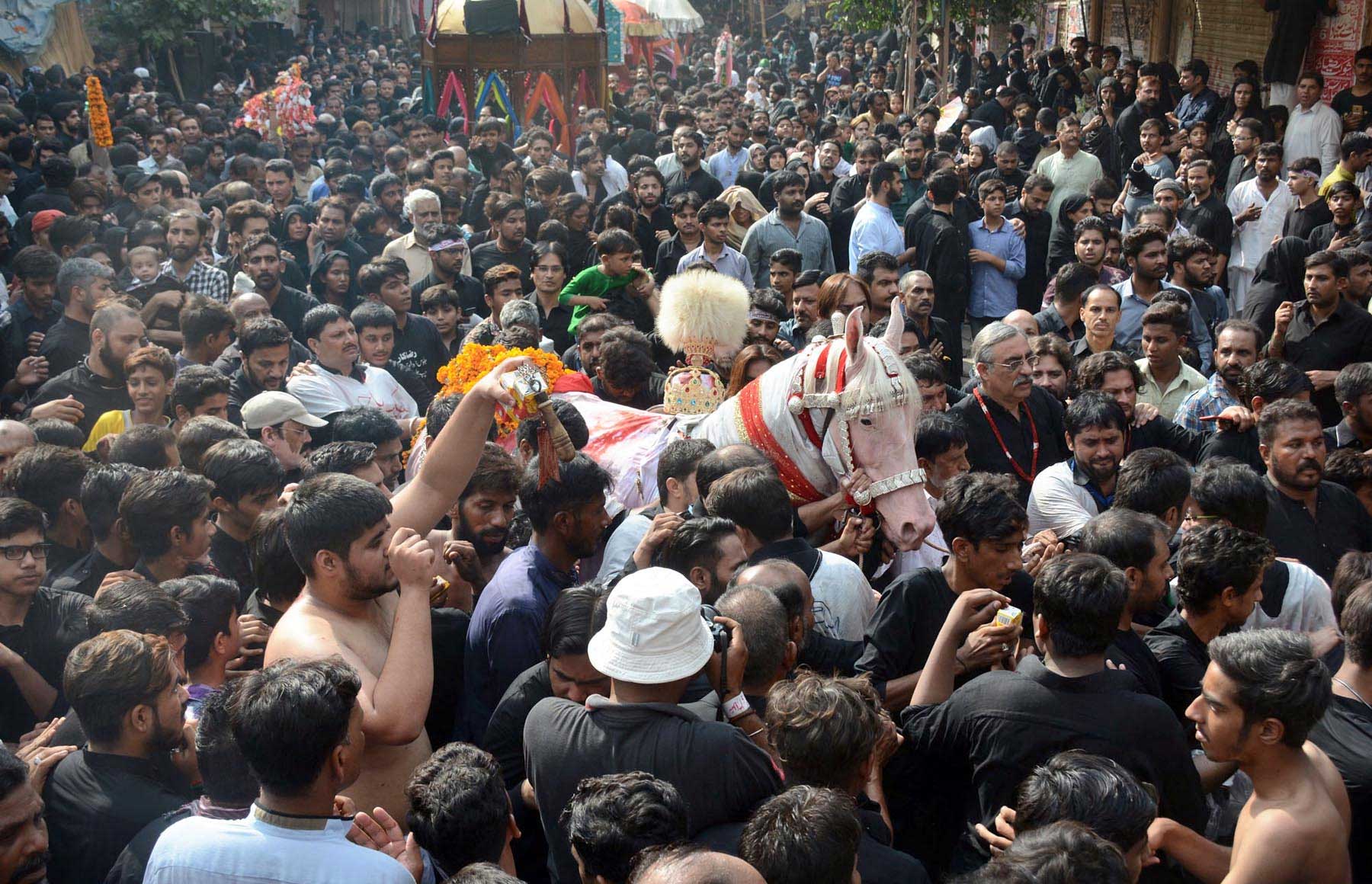 As many as eight DSPs, 19 SHOs, and more than 2,000 policemen under the supervision of two SPs had performed duties to protect the processions of 9th Muharram-ul-Haram.
In Islamabad, the central procession started at Imam Bargah Isna Ashri G6-2 and was attended by a large number of mourners. Around 2,586 policemen, Pakistan Rangers and Frontier Constabulary men had been deployed to ensure security for 17 processions in the federal capital.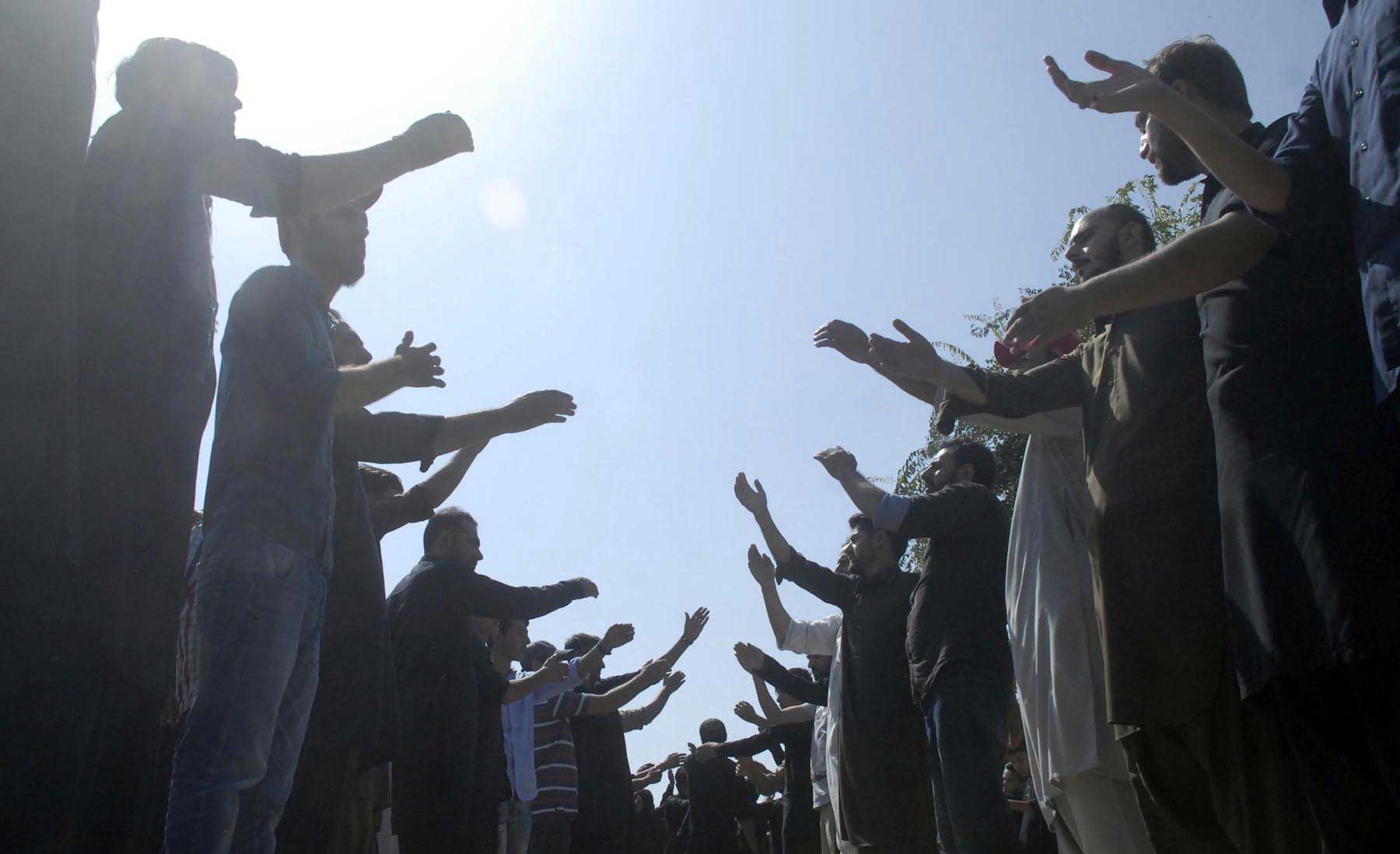 Leading procession of 9th Muharram in Rawalpindi was led by the mourners from Chitian Hatian and in Islamabad, a procession was carried out from Asna Ashri Imam Bargah.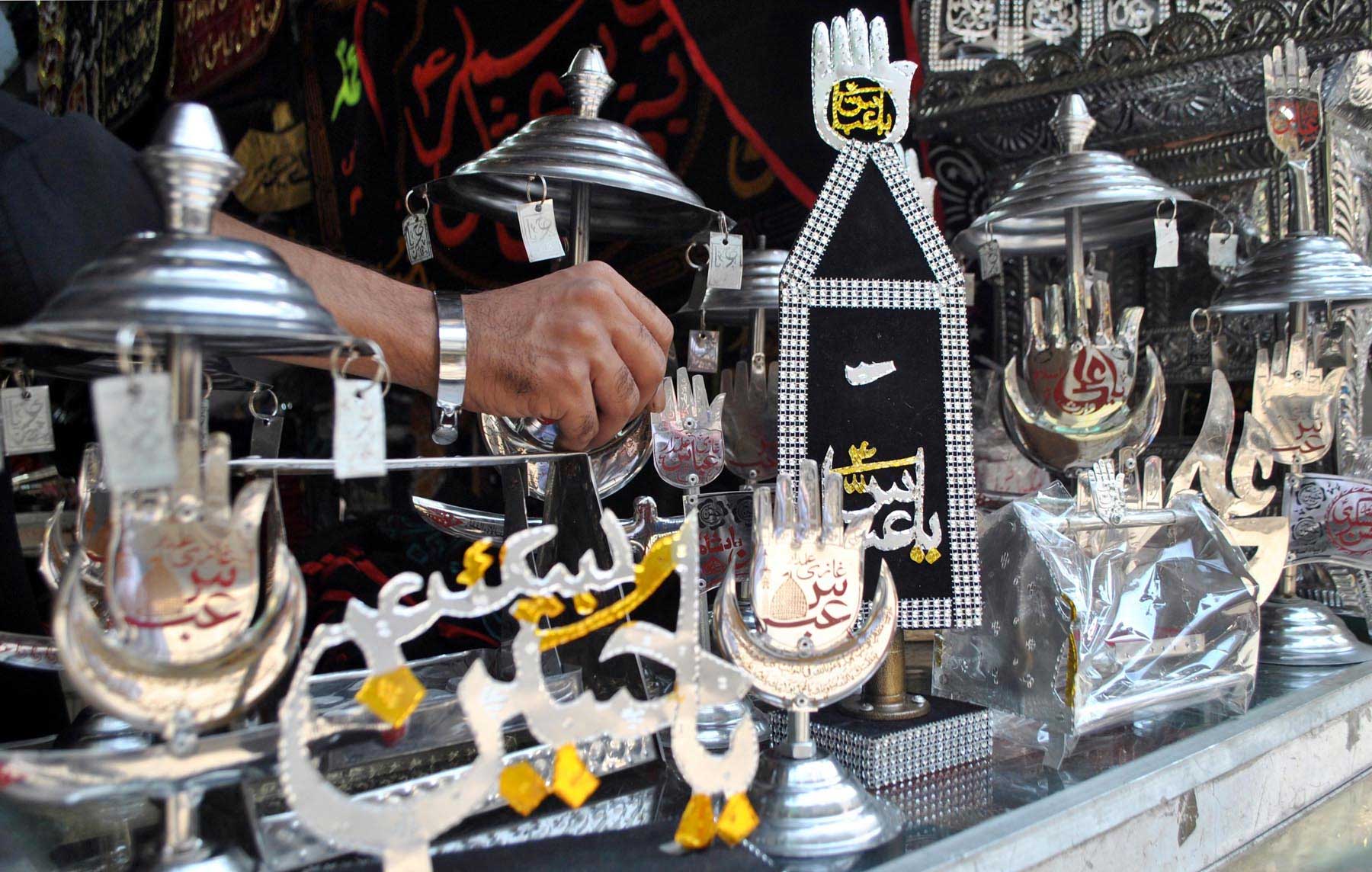 Strict security measures were in place to prevent any untoward incident from taking place. The mobile and internet services were also suspended in the parts of the country.
Foolproof security measures had been made for the maintenance of law and order during 9th Muharram processions across the country.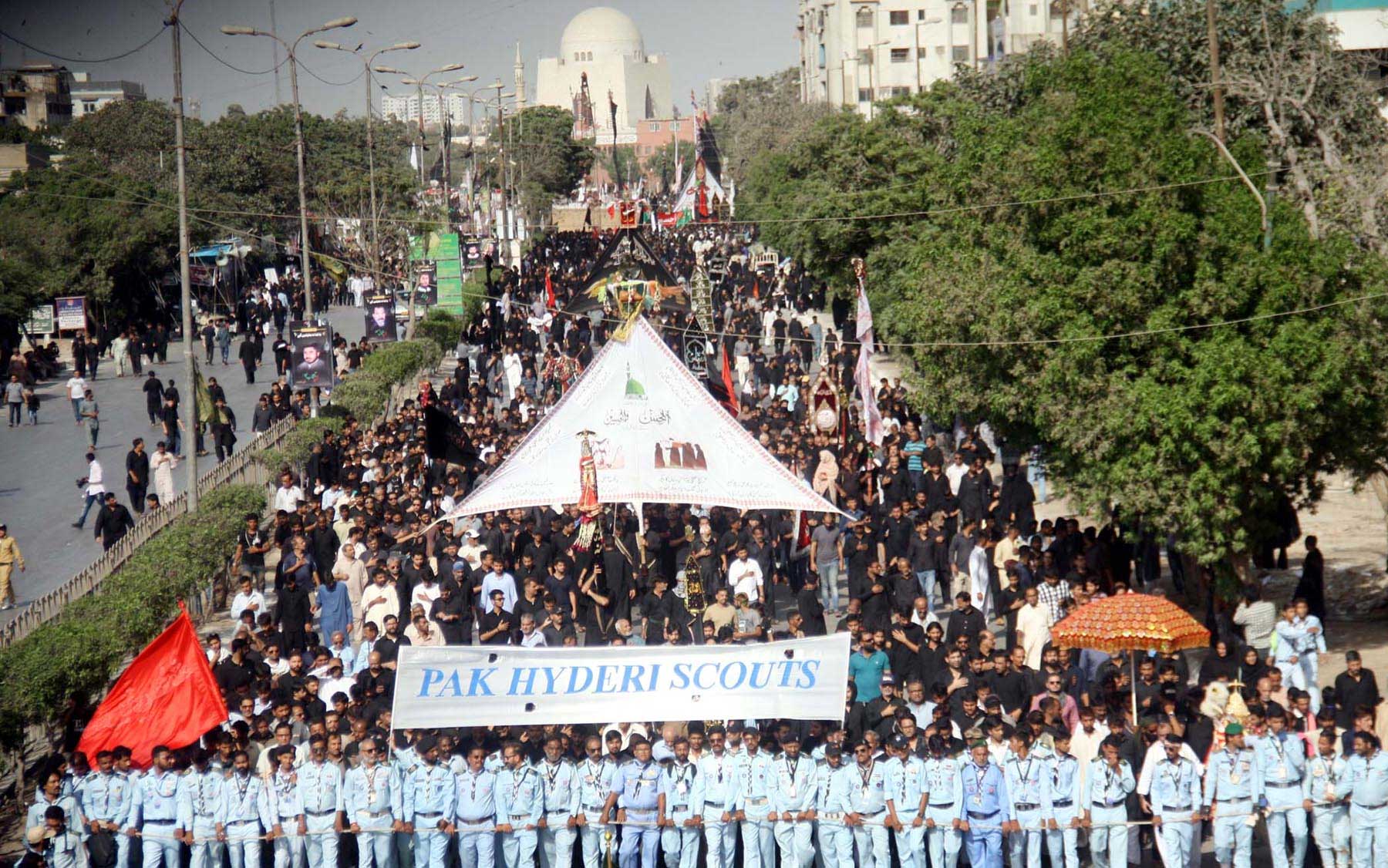 Provincial governments are determined to provide complete security for holding of peaceful majalis and zuljinah processions. Walk through gates, snipers and thousands of police officers have been deployed on the routes of processions.
Controls rooms have been set up while CCTV cameras have also been placed to avoid any untoward incident. Army would be kept on the standby for enhanced security.