A teenage gunman killed nine people in a shooting rampage at a shopping district in southern Germany — before police found his body on a nearby street, authorities said. Utv Pakistan Report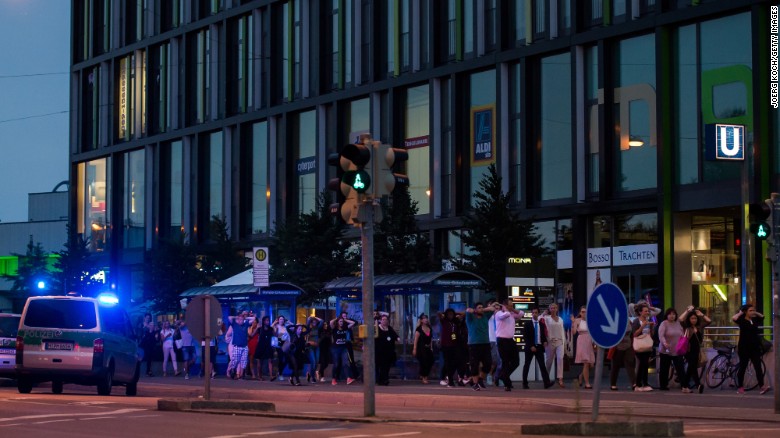 The 18-year-old stormed a McDonald's outside the Olympia mall in Munich on Friday evening, police Chief Hubertus Andrae said.
The shooting in the nation's third-largest city left 16 others wounded, with children among the casualties.
At first, authorities believed there were three attackers involved and warned residents to avoid public places, sending terrified shoppers running to strangers' homes nearby.
Police put the city on lockdown and and halted public transportation.
Shortly after, surveillance video and witness statements concluded it was one attacker, according to the police chief. He said the gunman was found dead of a self-inflicted gunshot wound.
'He's … killing the children'
A witness who was in the restaurant said her son was in the bathroom with the gunman.
"That's where he loaded his weapon," said Lauretta, who only wanted to be identified by her first name.
She said she saw many children casualties.
"I hear like an alarm and boom, boom, boom … and he's still killing the children. The children were sitting to eat. They can't run."
Lauretta said she heard the gunman say, "Allahu Akbar," or "God is great" in Arabic.
"I know this because I'm Muslim. I hear this and I only cry," she said.