PESHAWAR: A 26-year-old man identified as Bakhtiyar Ahmed and his wife died of suffocation due to gas leakage in their house in Hazar Khawani area of Peshawar.
---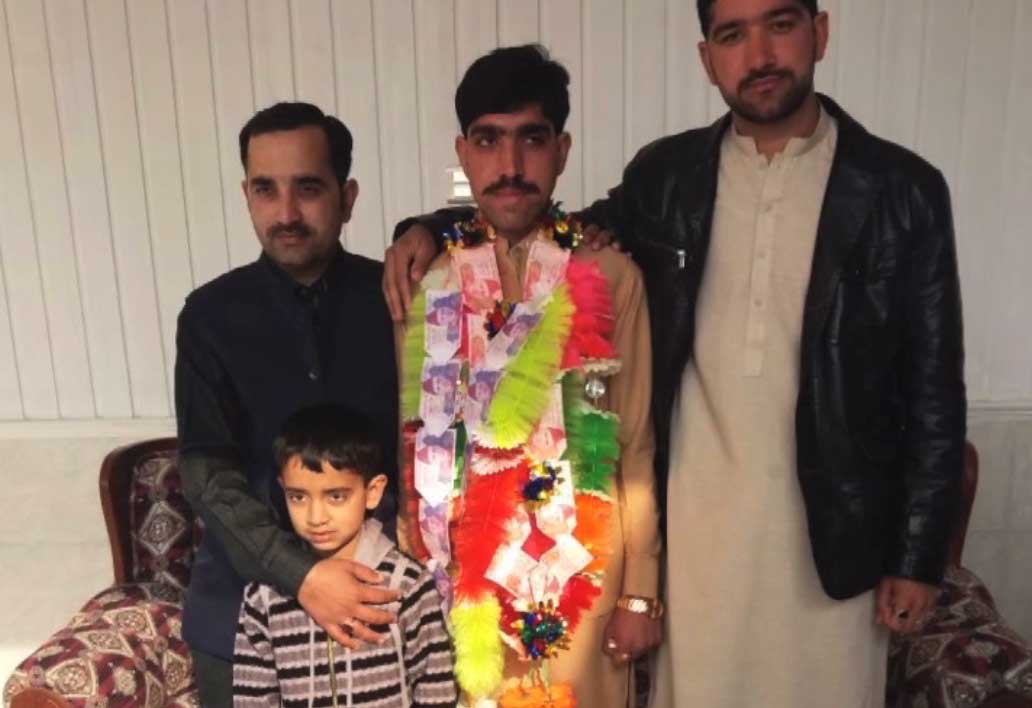 Picture of groom Bakhtiyar Ahmed standing in the middle
---
The couple had fallen asleep on Monday night while leaving a gas heater burning.
Next morning, family members broke the door open and found the couple lying unconscious and the room smelling of natural gas.
The ill-fated couple had tied the knot two days ago.