Winter brings its own beauty. One such sight is one of Ghizer's Khalti Lake which freezes during winter season.
Due to sub-zero temperatures, Khalti Lake in Gilgit Baltistan's district Ghizer has become the centre of attraction for tourists as children have turned the frozen lake into a playground, much to the annoyance of the local authorities which have imposed Section-144
The lake, which is over seven thousand ft. from sea level, is famous for its fresh water trout during summers.
But during winters, when the temperatures drop below zero the lake turns into sheath of ice. Although the sight may not be new for the locals, it is one of amazement for tourists. With the lake having frozen again, adults and children are seen walking and playing on it.
---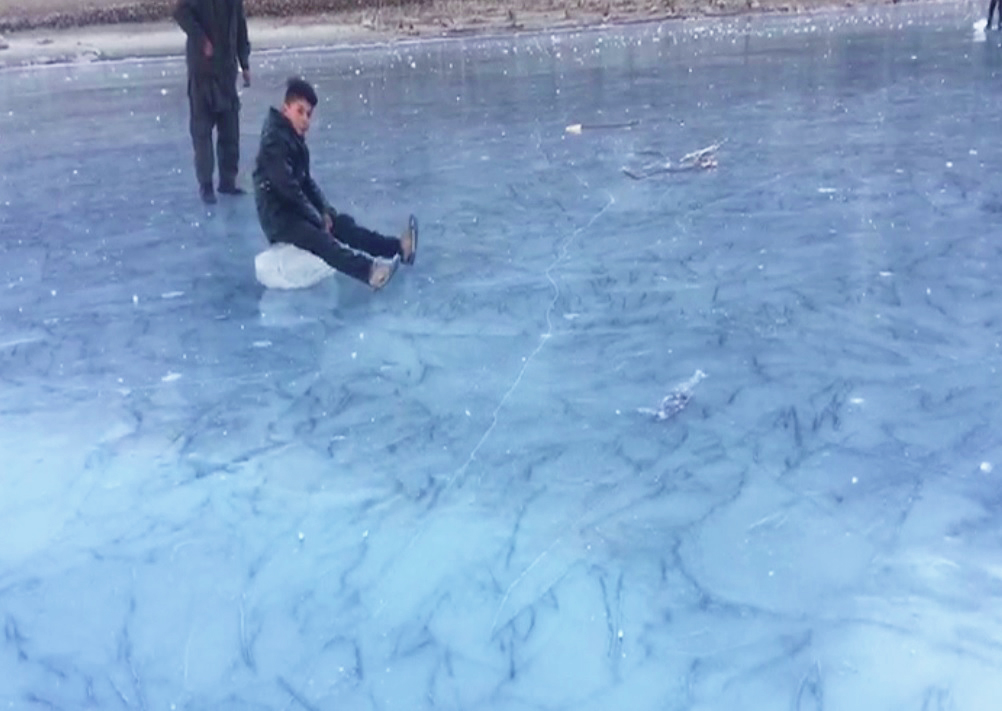 A young boy enjoying the frozen lake. Photo: Screengrab

---
However, this also poses serious dangers. Despite the ban, people are still seen walking on the frozen lake. The locals have demanded that a playground be built for children to discourage them from heading towards the frozen lake.