RISALPUR (Web Desk) – The passing out parade of GD pilots was held at Pakistan Air Force (PAF) Asghar Khan Academy Risalpur today (Friday).
National anthems of both the countries were played during the ceremony.
China's air force Chief Lieutenant General Ding Laihang was the chief guest in the ceremony. He inspected the parade and gave badges to the cadets. The chief guest also presented Quaid-e-Azam banner to champion squadron.
Air Chief Marshal Mujahid Anwar, higher civilian army officials and ambassadors of Islamic countries were also present on the occasion.
---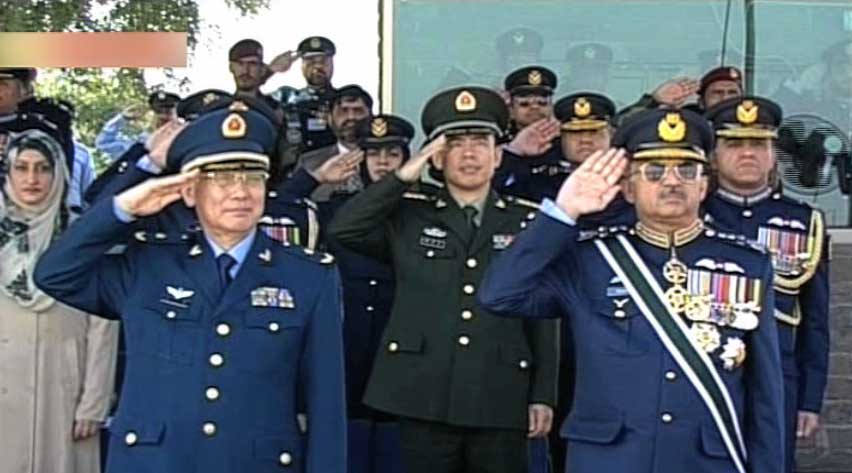 ---
Addressing the ceremony, Chinese Air Chief congratulated the passing out cadets. He said Pakistan and China established all weather friendship. Chinese Air Chief said, "Tomorrow you will be sacred duty of safeguarding the national sovereignty". He asserted Army and Air forces of both countries enjoy strategic relations and China aims to promote cooperation between two armed forces and air forces.
The cadets took oath to protect the country and remain faithful to it under all sorts of circumstances. As many as 109 cadets including two Saudi nationals participated in the parade.
---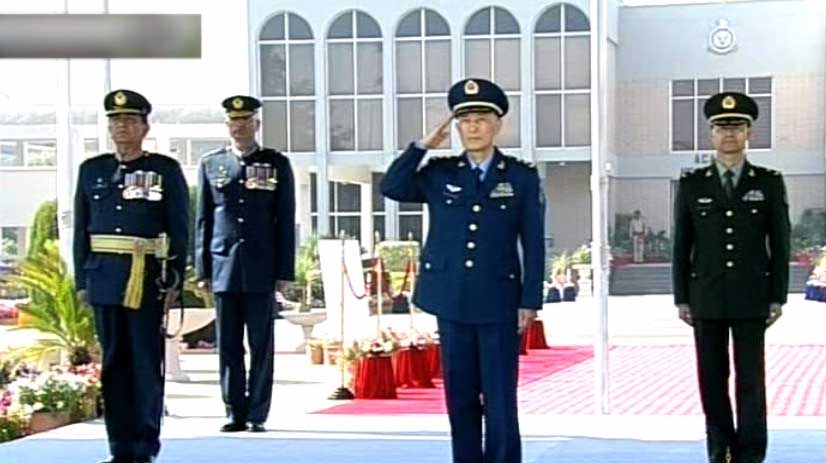 ---
Cadet Muhammad Kamran received the 'Chairman Joint Chief of Staff Trophy Aviation' and Hamza Hussain collected the 'Chief of Air Staff Trophy Engineering Aviation'.
The 'Sword of Honour' was awarded to Hamza Dogar on overall best performance while cadet Sajid Farosh was given trophy for quality performance in best air defence.