KARACHI: Pakistan Navy on Saturday rescued a drowning Iranian boat in the open sea, about 230 kilometres away from Karachi.
---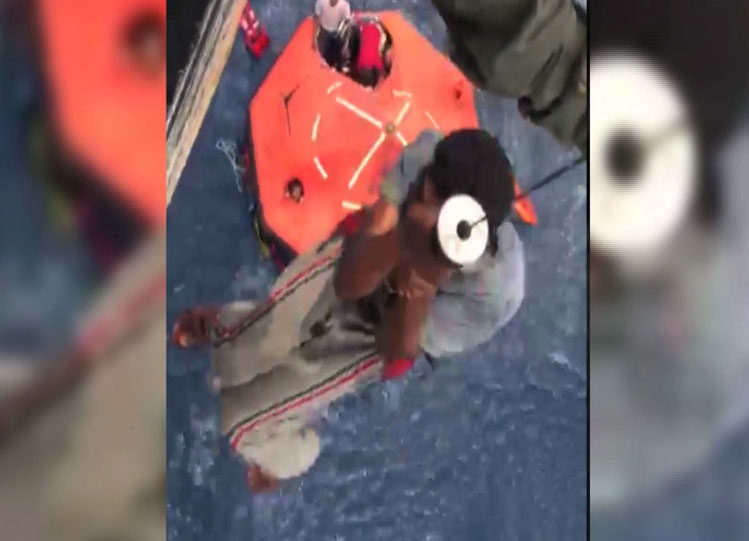 ---
Navy's PNS Nasr and two sea king helicopters took part in the rescue operation. At least 11 people were onboard the fishing vessel "Al-Rehman".
After nearly 1.5-hour of teamwork, all the individuals were rescued from the sinking boat.
---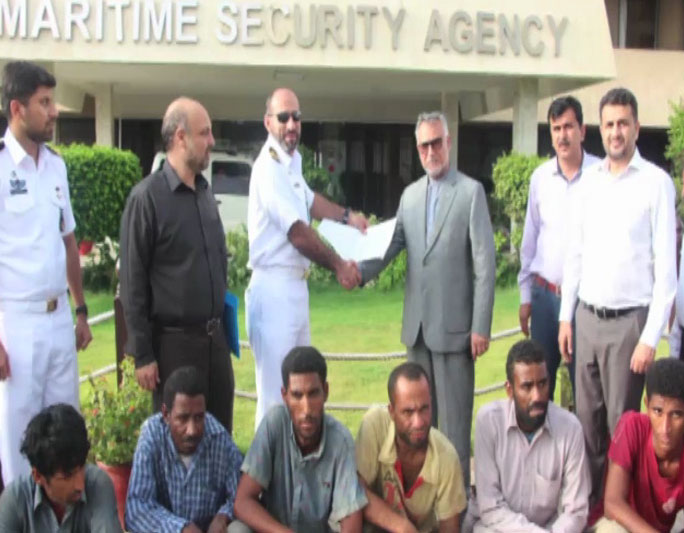 ---
The staff was later handed over to Maritime Security Agency (MSA) who will make arrangement for their safe return to Iran.