ISLAMABAD The governments of Pakistan and the United Kingdom on Monday signed an accord on repatriation of illicit finances, recovery of stolen assets and putting a check on money-laundering.
Addressing joint press conference Law Minister Barrister Farogh Nasim and British Home Secretary Sajid Javid said that the declaration titled 'UK-Pakistan Justice and Accountability Partnership' would track corruption and also restart the bilateral prisoner transfer that was on a halt for last several years.
Farogh Nasim said that the terrorism has affected Pakistan most.
Sajid Javid said that he held a meeting with Prime Minister Imran Khan in a conducive environment, in which matters pertaining to strenghtening bilateral relations came under discussion.
The British Secretary said that the United Kingdom would ensure that no person could escape accountability and also clarified that the initiative would be broad-based and was not meant to target individual cases only.
He said that the new partnership would be headed by a special envoy to expand cooperation between the two sides in curbing corruption. The Director of Economic Crime Unit would be representing the British side, he added.
Javid said: "The UK will also help Pakistan meet requirements of Financial Action Task Force."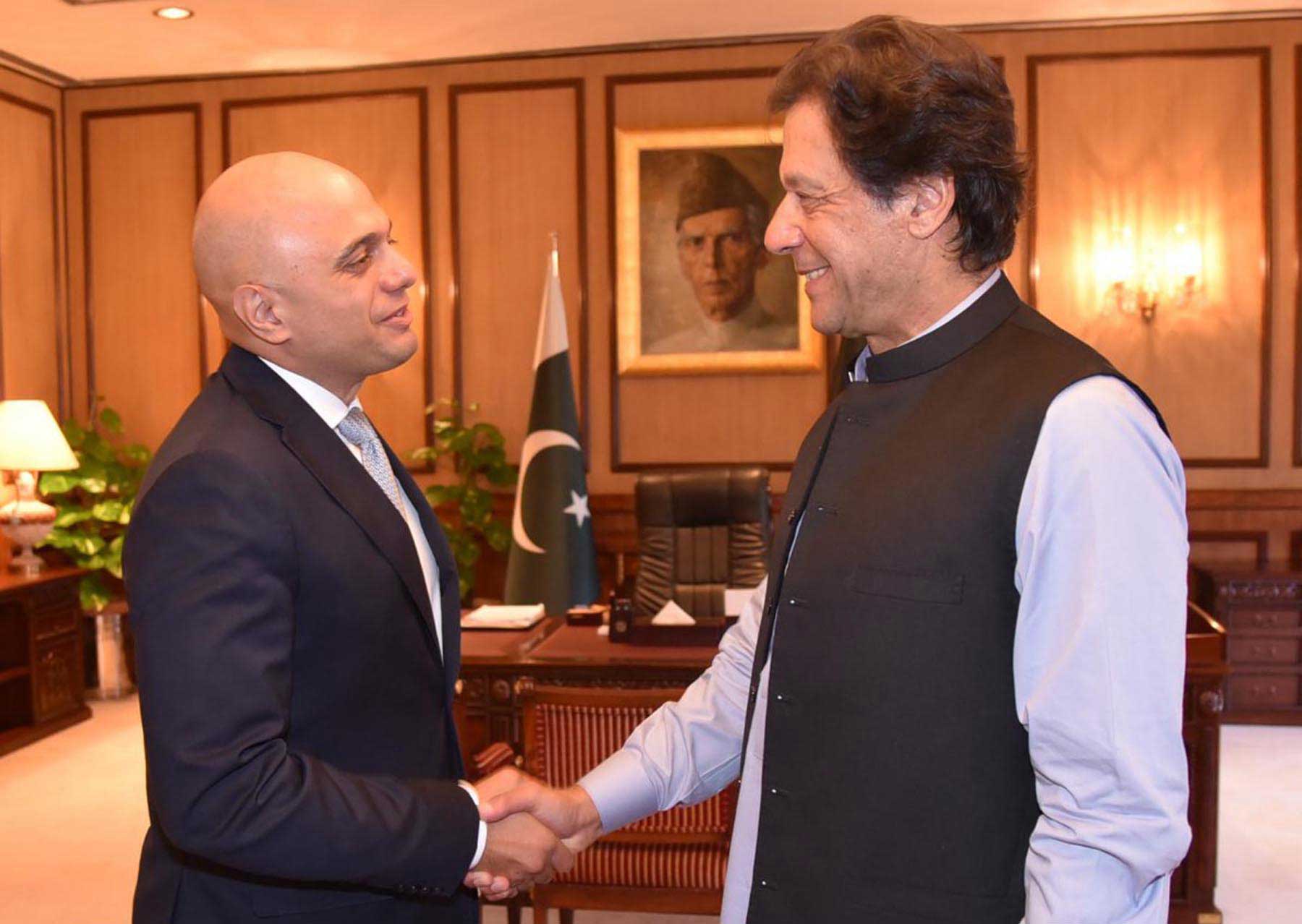 The British home secretary said that both the countries have agreed to restart bilateral prisoners transfer agreement to help them serve their sentence close to their families.
He said the two sides also exchanged views on security and regional stability. He said the United Kingdom is funding projects to make Pakistan prosperous and safe.
Speaking on the occasion, the law minister said that both the sides also deliberated on the formation of a joint fund on civil recovery of stolen assets, and appointment of a prosecution service at the British High Commission.
He said that it was also agreed upon to ensure capacity-building of Pakistani law enforcement officials with the assistance of the United Kingdom.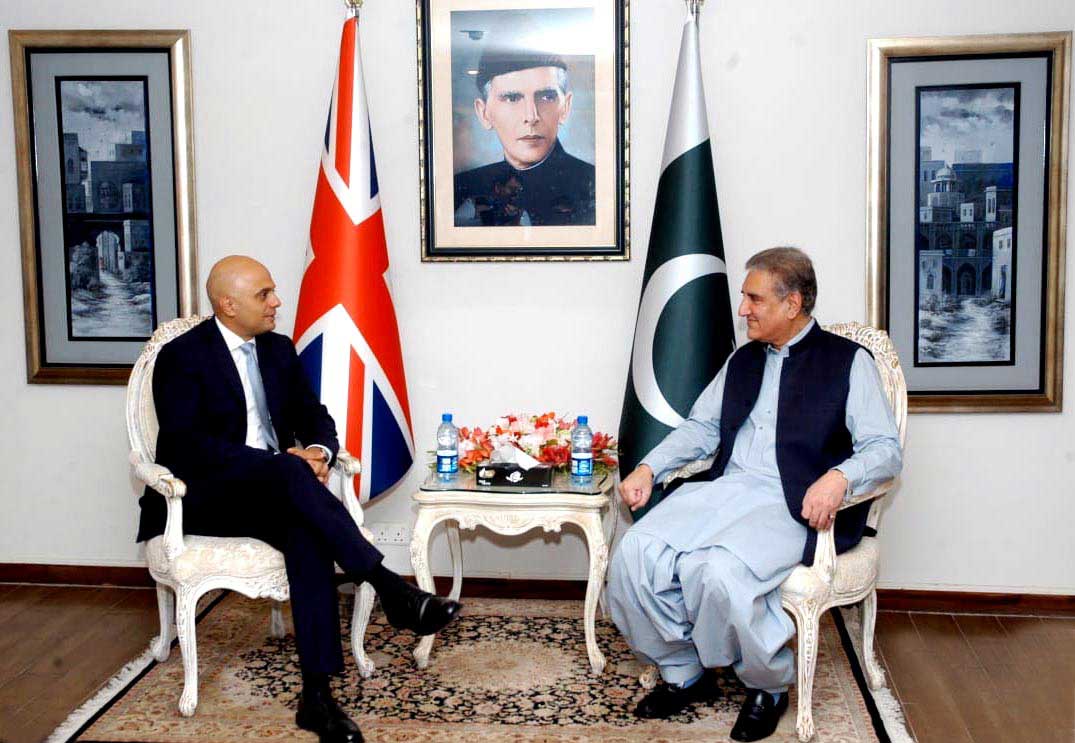 Earlier, British Home Secretary Sajid Javid held a meeting with Foreign Minister Makhdoom Shah Mahmood Qureshi at the Foreign Office and discussed various areas of regional and bilateral cooperation, in particular regional security, counter terrorism, organized crime, migration, human trafficking, money laundering and illegal asset recovery.
During the meeting, the foreign minister stressed the need to expand Pakistan-UK cooperation and translate the existing ties into a tangible and multi-faceted strategic partnership. He appreciated UK Department for International Development's (DFID) contribution towards the development of socio-economic sectors in Pakistan.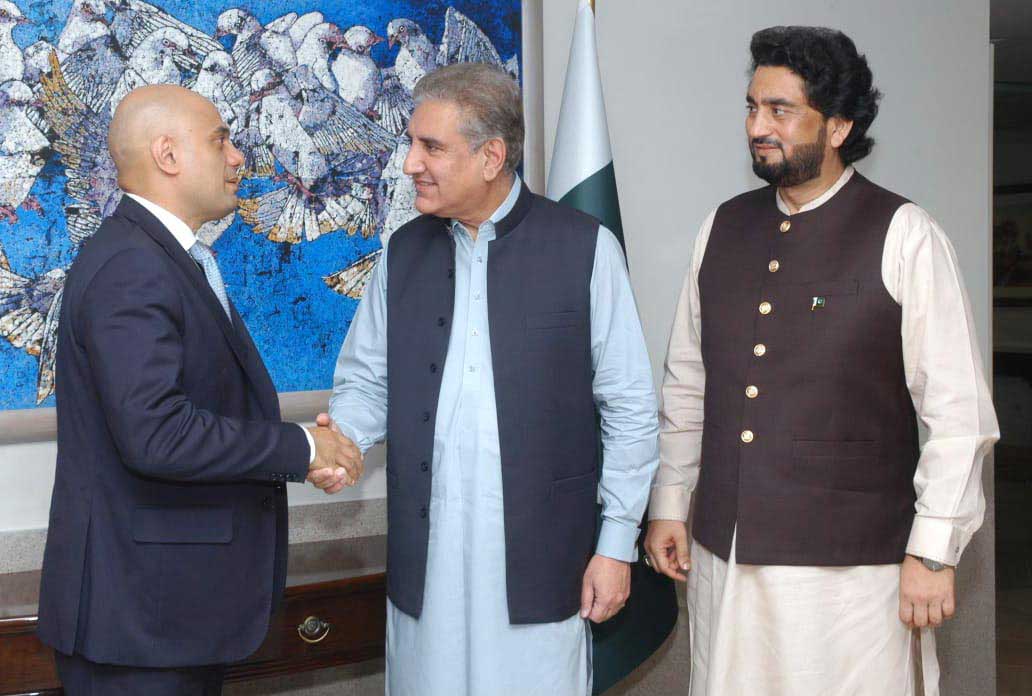 The British Home Secretary conveyed his government's desire to support and work closely with the new government in all areas of mutual interest.
The two countries closely cooperate under the institutional framework of the Enhanced Strategic Dialogue.