ISLAMABAD: Pakistan on Monday condemned the mass shooting at a US bar that killed 50 people and injured many others.
According to a statement posted on Twitter by Foreign Office Spokesman Nafees Zakaria, Pakistan's Foreign Affairs Advisor sent a letter to US Secretary of State to condemn "the terrorist attack and express solidarity".
at caused a loss of 50 innocent lives and injured scores of people. We strongly condemn the wanton killing of innocent people and sympathise with the government and the people of the United States, particularly, the victims' families for their loss," read the statement.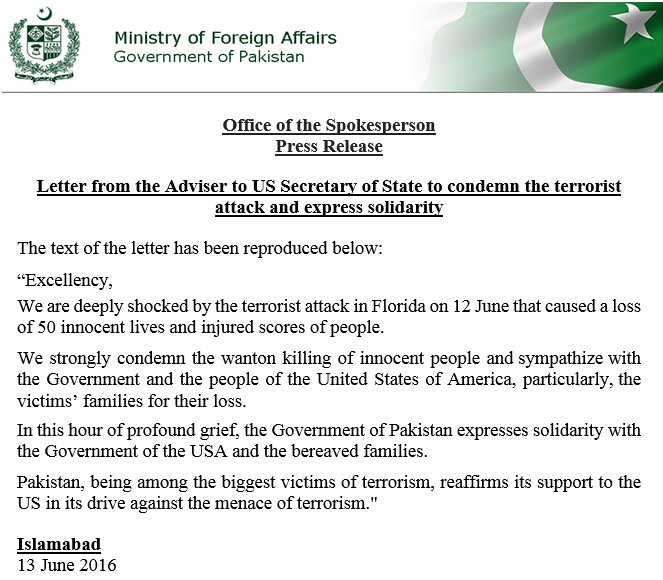 A gunman killed 50 people and injured 53 in a crowded gay nightclub in the tourist hub of Orlando, Florida, early on Sunday before being shot dead by police, authorities said, in what appeared to be the deadliest mass shooting in American history.
America´s presidential rivals offered sharply different approaches for tackling extremism Monday after the Orlando massacre, with presumptive Republican nominee Donald Trump accusing Muslims of failing to report potential terrorists in their midst.