(Web Desk) – Forbes Asia's 30 Under 30 list for the year 2018 has included nine Pakistanis who have made their mark in various categories.
This year's list features 300 young innovators and disruptors across 10 categories. According to Forbes, the finalists were selected from thousands of online nominations, through researchers and reporters and vetted by a panel of expert judges.
The categories include arts, enterprise, finance, industry manufacture, media marketing and advertising, celebrities, consumer technology, entertainment and sports, healthcare and science, social entrepreneurs.
Following are the young Pakistanis who made it to this year's Forbes Asia's list.
Muhammad Shaheer Niazi
---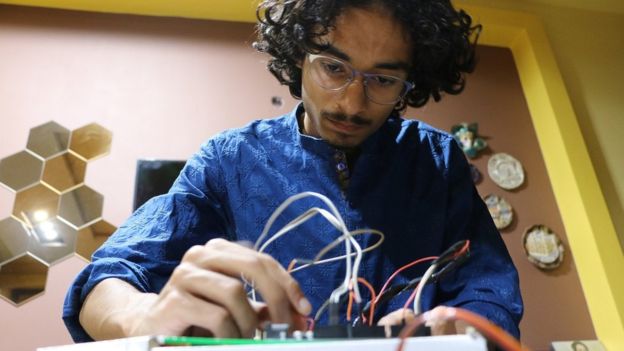 Muhammad Shaheer Niazi hopes to win Nobel Prize in Physics for Pakistan. Photo: BBC

---
This young 17-year-old Pakistani student was enlisted in the Forbes 30 under 30's Healthcare and Science category.
Niazi attracted attention internationally when he found a way to photograph the movement of ions that form the honeycomb shape when electrically charged particles try to pass through a pool of oil.
The young scientist became the first Pakistani to have participated in the International Young Physicist Tournament in Russia, which has made it possible for him to publish his research in the Royal Open Science Journal. He aspires to win Pakistan a Nobel Prize in Physics.
Sadia Bashir
---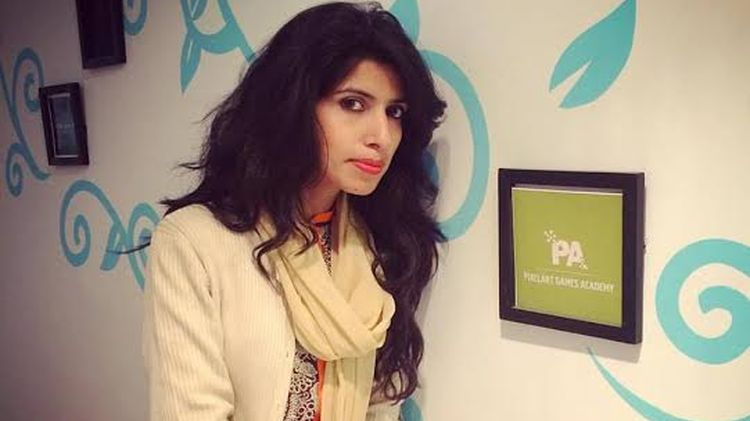 After gaining experience in many established gaming companies, Bashir co-founded Pixel Art Games Academy. Photo: File
---
Bashir, an ambitious Pakistani entrepreneur found that she has passion for video games. However, due to the lack of priority given to female education at her home, Bashir fought for and funded her own education.
After gaining experience in many established gaming companies, Bashir co-founded Pixel Art Games Academy.
The mission of the academy is to bridge the gap between industry demand and education by providing training in video game development and recruitment opportunities.
Awarded by "We Can Do", the 29-year-old's accomplishments were part of U.S. Embassy at the Women Entrepreneurs Summit in 2016.
Hamza Farrukh
---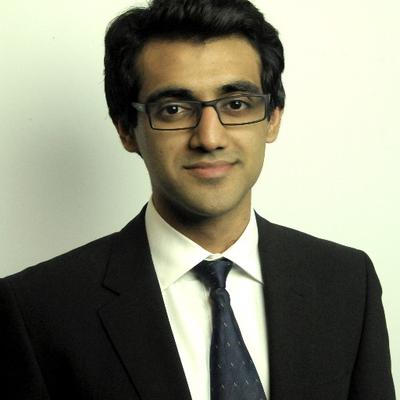 The 24-year-old brought in sustainable projects of clean water to rural areas. Photo: Twitter

---
Farrukh's small college project quickly gained international attention and became a sustainable project. The water project which was to bring fresh water to one rural Pakistani village quickly grew into a mission to implement cost effective, sustainable and maintenance-free clean water.
The young 24-year-old was enlisted in Social Entrepreneur category for starting Bondh-E-Shams – a solar water project which helps villagers receive clean drinking water.
Momina Mustehsan
---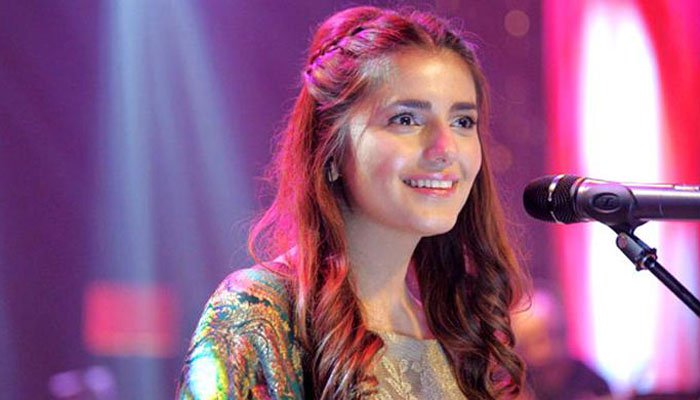 Mustehsan became one of the biggest music stars of Pakistan and has been an active social activist. Photo: Coke Studio

---
Mustehsan is not only one of the biggest music stars in Pakistan but she also gained popularity owing to her activism.
With her duet song with Rahat Fateh Ali Khan, which went viral, Mushtehsan gained fame and earned millions of followers on her social media account.
The young 26-year-old used her newfound fame to advocate many social causes including women's rights, cyberbullying and mental health awareness. She was named one of BBC's 100 Influential Women for 2017, and has been enlisted this year in Forbes Asia's 30 under 30's Entertainment and Sports category.
Syed Faizan Hussain
---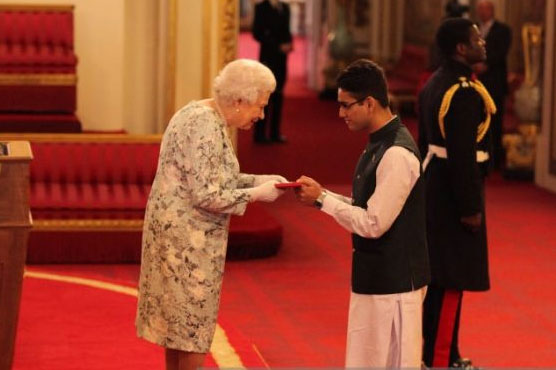 Syed Faizan Hussain has also won the Queen's Young Leader Award in 2017. Photo: TNS world

---
A 24-year-old social activist based in Pakistan, Hussain is the founder of non-profit Perihelion Systems, which was founded in 2013 to improve the lives of many by using technology.
Some of the products include Edu-Aid – an American Sign Language translating software; One Health – a disease surveillance and tracking system which is used to track and predict outbreaks and alert health institutions and Glove Gauge – which is a wearable technology that facilitates professional production processes such as measurements.
Hussain was enlisted in Forbes Asia list in Social Entrepreneurs category.
Adnan and Adeel Shaffi
---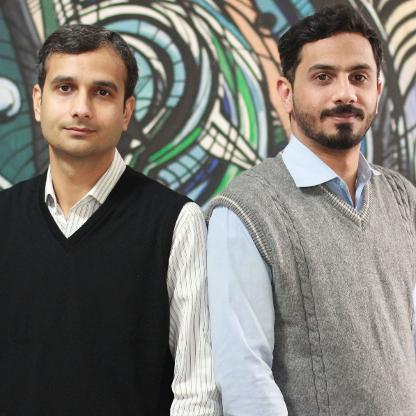 Shaffi brothers PriceOye receives more than a million views in just one month. Photo: Forbes

---
Shaffi brothers founded PriceOye in 2015 with the aim of making online phone shopping easier. PriceOye helps consumers compare prices online of mobile phones in second and third tier cities in Pakistan. On a monthly basis, their website receives more than a million views. They are enlisted in Retail and E-commerce category of Forbes 30 Under 30.
Muhammad Asad Raza and Abrahim Ali Shah
---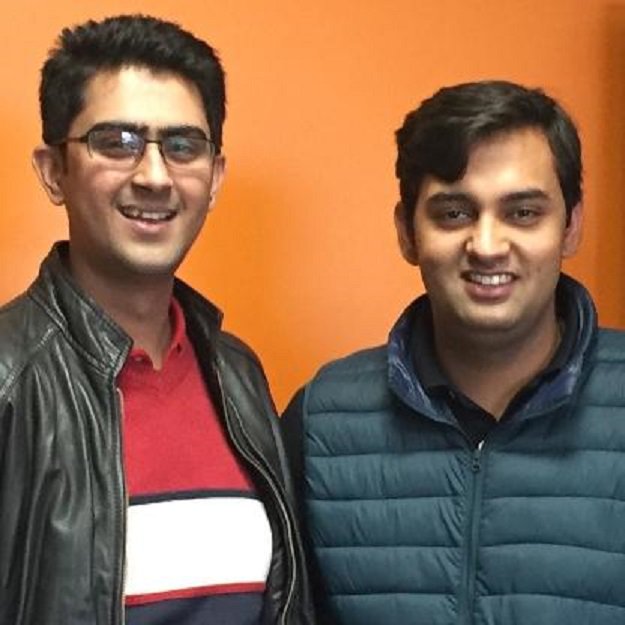 Neurostic aims to improve healthcare services and provide products across developing world. Photo: Forbes

---
Asad Raza and Ali Shah are founders of Neurostic, which is a healthcare system. Raza and Shah, both 23-years-old, are CEO and CTO respectively of their company. They have used technology to improve healthcare services and provide products across the developing world. The young team has also developed affordable prosthetic limbs for amputees. They were featured in the Healthcare and Science category.