With just weeks before the end of their tenure, the Pakistan People's Party-led provincial government in Sindh gifted the country's largest metropolitan city a new bus service, albeit with only ten buses.
Having promised hundreds of buses under the project for the sprawling city of Karachi, the Sindh government ended up gifting the People's Bus Service – with just 10 buses in its fleet.
---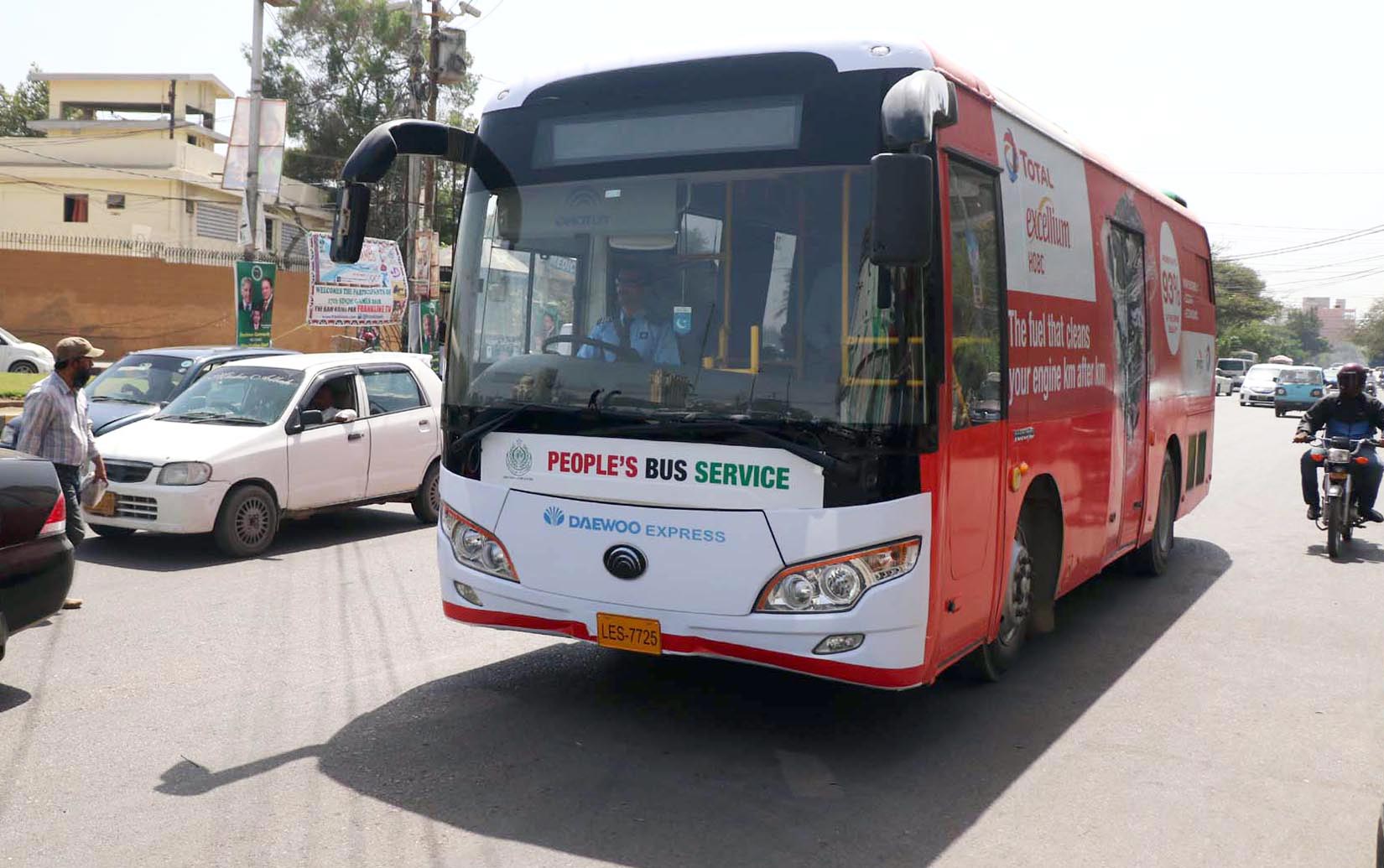 The Sindh government launched People's Bus Service with just 10 buses in its fleet. Photo: OINN

---
The bus service that was launched recently will provide transport to commuters from Dawood Chowrangi to Tower. The fare for the bus service ranges from Rs. 20 to Rs. 40. The bus will run on routes with 21 stops.
Commuters were pleased with the service provided by the air-conditioned buses but complained of the number of buses being offered. They have asked the government to not only to ensure the provision of a greater number of buses under the project but also to ensure their maintenance.
---
Commuters have asked the government to ensure the maintenance of the new buses. Photo: Dunya News

---
"Other bus services have also been launched in the past. But due to lack of maintenance all of them end up in a poor condition," said one of the passengers.