JHELUM: Pakistan Muslim League-Nawaz (PML-N) is all set to exercise political power in Jhelum today (Monday).
According to details, all the preparations have been completed as the stage and chairs have been placed at the venue. PML-N supporters are enthusiastic to welcome their leaders.
---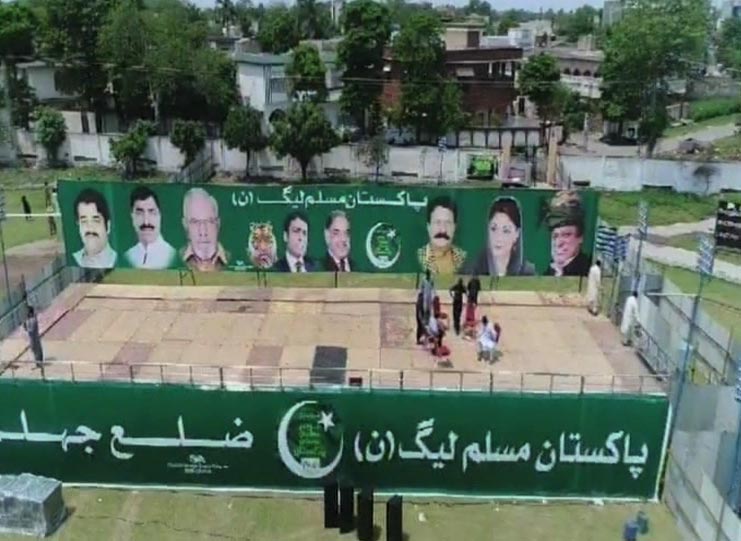 ---
As per party sources, PML-N supreme leader Nawaz Sharif and his daughter Maryam Nawaz will address the rally. 
---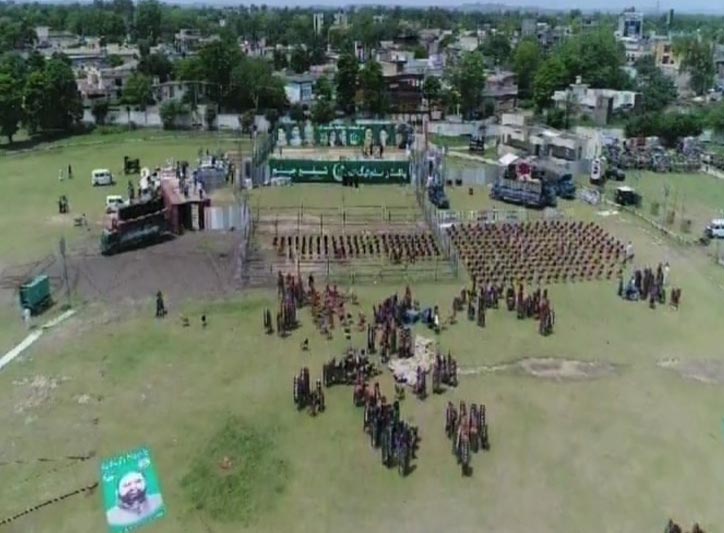 ---
Earlier, the ruling party held a rally in Mansehra on Sunday. Addressing the public gathering, the former premier asserted that the people have refused to accept the court's decision against him while the ruling will have to be changed through an overwhelming majority in parliament.
Nawaz maintained that he was ousted for not taking salary from his son. "There is only one way to alter the decision… through a majority in parliament," he said.
He criticised PTI chief Imran Khan, saying he (Imran) could stage sit-ins only. "People have rejected him," Nawaz added, and vowed to bring a "real change" to Khyber Pakhtunkhwa (KP). Nawaz said that there was no change in KP and Sindh.
He said that "naya" Pakistan can be seen in Lahore. "If we get the opportunity to form the government once more, we will change the fate of KP and Sindh."
He claimed credit for "elimination" of load shedding, terrorism and peace restoration in Karachi. He added that those conspiring against Pakistan had been failed.