LAHORE: Pakistan Tehreek-i-Insaf (PTI) chief Imran Khan on Saturday will arrive in Lahore on a two-day visit.
Party workers have completed all the arrangements to welcome their leader. Majority areas of the city have been adorned with party flags.
Flexes and posters bearing the pictures of party leaders have also been placed at various points.
---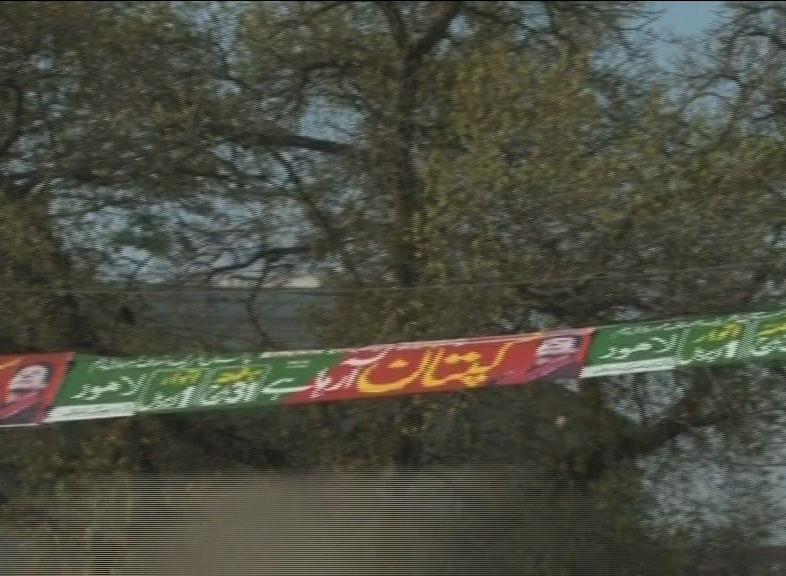 ---
During the two-day stay, Khan will visit membership camps set at 12 places and will actively take part in the administrative activities.
He will land at Lahore airport through a special plane and will be taken to various areas via old airport route in the form of congregation.
Heavy contingent of police will be deployed on PTI chairman's route and membership camps.
Khan will first visit female membership camp in Liberty and will then make his way towards Yateem Khana Chowk, Sabzazar, Sagian, Shahdara, Jallo Mor and Dharampura camps.