LAHORE Provincial Minister for Housing,Urban Development and Public Health Engineering Mian Mehmood-ur-Rasheed on Tuesday said that on the first day of grand operation against land grabbers and encroachments, the Punjab government has retrieved more than 80 kanal from land grabbers.
Addressing a press conference in Lahore on Tuesday, he made claims of bigger achievements on the first day of grand operation launched against land grabbers and encroachments on the directions of Prime Minister Imran Khan by the Punjab government and said that the operation will continue till the land grabbers are taken to logical end.
The minister said that in the first phase the land owned by the government and state institutions will be retrieved during the operation.
Rasheed went on to say that 80 kamals were retrieved from the notorious land grabbers including Mansha Bum, adding that the operation was not limited to Lahore but it will be launched across the province.
"The land of public parks will be retrieved," he said and added the land of markets will also be retrieved. An anti-encroachment cell has also been formed on permanent basis to eliminate encroachments, he added.
The minister made it clear that neither any MNA of PTI nor MPA was backing the land grabbers, adding that the PML-N leaders have backed the land grabbers.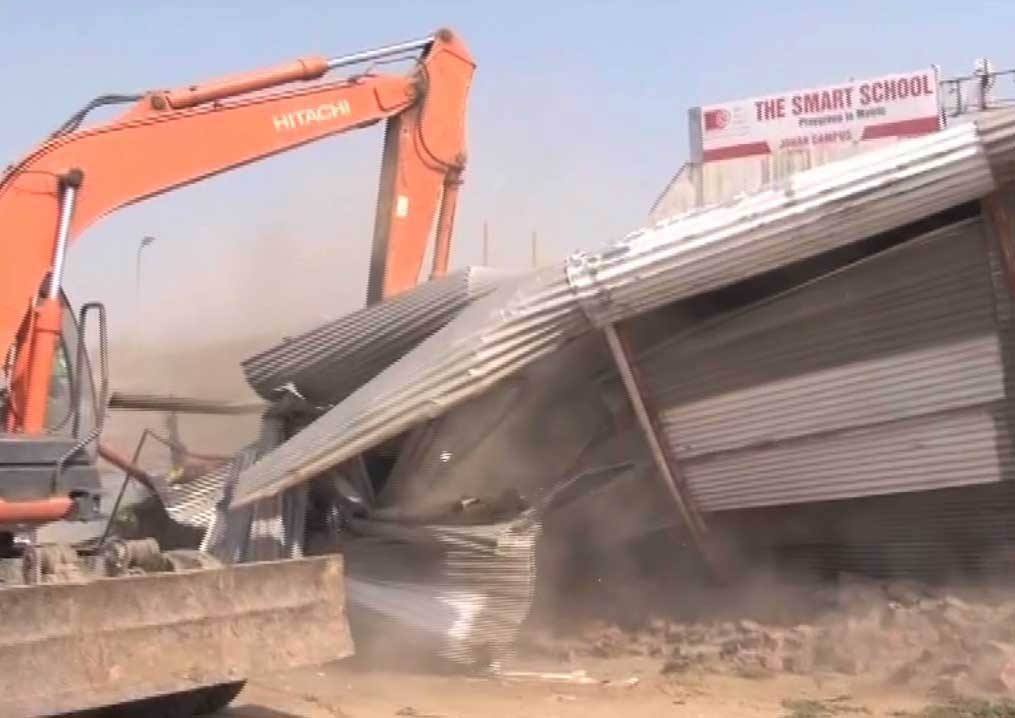 Earlier, following the orders of the Punjab Chief Minister Sardar Usman Buzdar, a grand operation against land grabbers and encroachments had been launched in Lahore and Multan.
After the legal notice of the court, the illegal buildings grabbed by "Mansha Bum" had been demolished. On the other hand, a grand operation has also been initiated in Multan to bulldoze buildings occupied by the encroachers.
On Monday, Punjab Chief Minister Usman Buzdar had directed authorities concerned to complete the operation against land mafias within one month.
The chief minister said he himself would oversee the grand operation against land grabbers and encroachments. "Even an inch of land occupied illegally won't be tolerated," he added.
Buzdar said the operation would be taken to its logical conclusion as per the Supreme Court's orders. He urged masses to cooperate with the provincial government to help them identify land grabbers and encroachers. He also directed departments concerned to maintain close coordination.