Muhammad Waseem, brother and suspected murderer of slain model Qandeel Baloch, was presented at the court of the Additional District and Session Judge on Wednesday.  Utv Pakistan Report
Police also requested the court for the suspect's judicial remand at which the judge became angry. The court wanted to know why the police was requesting for a judicial remand when the three-day physical remand of the suspect had not yet expired.
After which the civil judge Muhammad Sarfaraz Anjum stated that for the time being he could not hear the case. He refused to conduct the pr
oceedings of the case.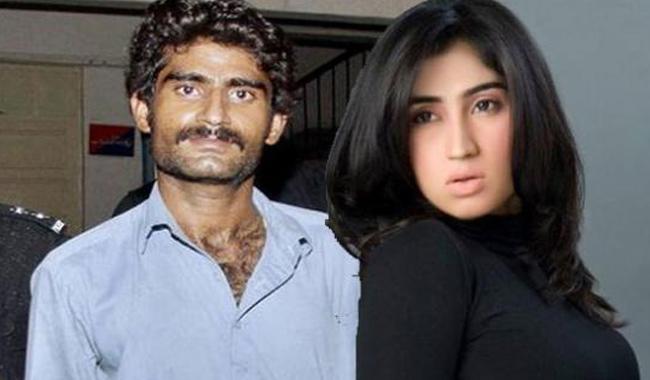 Before this, the court had asked Muhammad Waseem if he was ready to have his DNA test taken to which the suspect had given his assent.
Waseem had confessed to killing model Qandeel Baloch and claimed that he had done it for honour. Qandeel Baloch had been strangled to death in her house in Multan on Saturday.
Qandeel Baloch's mother had accused Mufti Abdul Qawi and Ashiq Hussain, Qandeel's former husband, of being involved with Muhammad Waseem in the model's murder.
Qandeel Baloch was infamous for her bold Facebook posts which put her at odds with some of the conservative elements of society while others appreciated her for breaking social taboos.