KARACHI: At least one person was killed and three sustained injuries on Tuesday as police opened fire and resorted to baton-charge protesters agitating against the alleged rape and murder of five-year-old Rabia in Karachi.
The protesters gathered at Manghopir road Kati Pahari with an ambulance carrying the body of the victim. They raised slogans against the police department for their failure to nab the culprits.
Senior Superintendent of Police (SSP) Omar Shahid alleged Pakistan Tehreek-e-Insaf (PTI) of intensifying the situation in Karachi and said that police personnel only opened aerial fire.
He said that the protesters also resorted to shooting that injured 14 officers including SHO. However, investigation into the matter has been launched, he assured.
---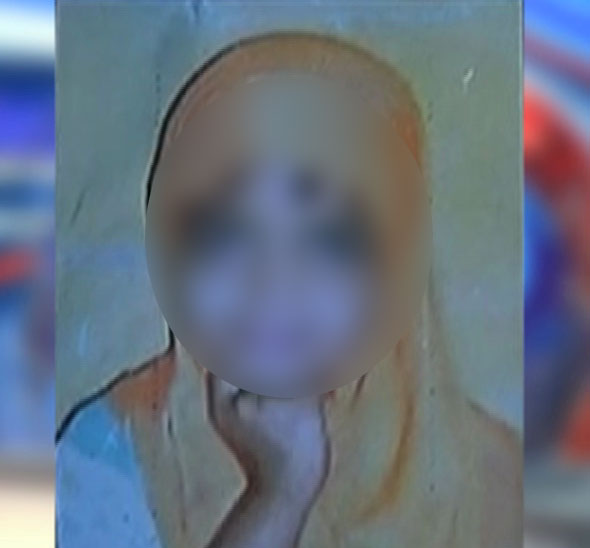 Five-year-old Rabia
---
Police while taking action tried to disperse the protesters and surrounded the ambulance in a bid to remove it from the road.
Following the move, the protesters became furious and pelted stones on the police personnels. In order to tackle the attack, police begun to fired at the protesters and baton-charged them.
---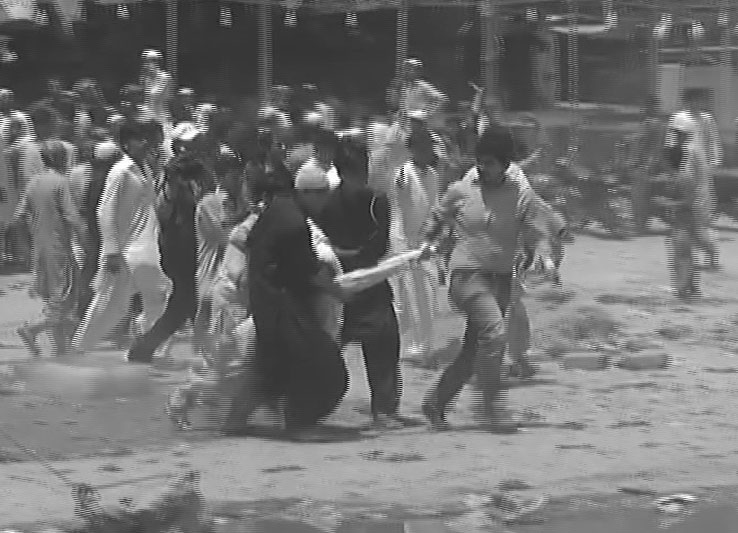 Protesters carry an injured man
---
As a result, four sustained injuries and were shifted to Abbasi Shaheed hospital for medical attention. One of the protester identified as Ilyas belonged to Pakistan Tehreek-i-Insaf (PTI) succumbed to his injuries afterwards.
Police, however; was successful to shift the ambulance while the protesters continue their demonstration.
The girl went missing on April 15 after she left for a shop, Relatives say that they had informed the police of the incident however; the girl's tortured body was found a day before from Manghopir Northern bypass.
---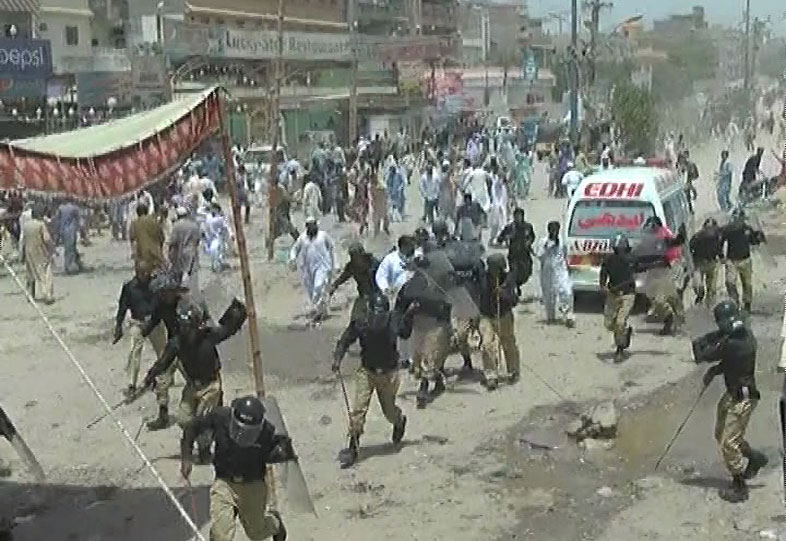 Clash between police and protesters
---
This infuriated the relatives and residents to a great deal. Initial post-mortem report has confirmed rape with the minor girl. Samples have also been taken for the DNA process.
On the other hand, police says that they arrested two suspects but they did not confess to the crime. Police claim that the protest is politically motivated.