Kashmir has always been the hotspot and area of concentration for many regional and international stakeholders. Before and after the division of India, Kashmiris were not given a chance to decide which newly-formed country they want to join. Ceaseless suppression and keeping Kashmiris away from exercising their right to self-determination are the reasons that have caused relentless in Kashmiris for many decades. Kashmiris from all walks of life have been fighting against more than half a million Indian army personnel.
Among them one was Burhan Wani, a young dauntless man who joined the rank of freedom fighters with an aim to crush ruthless Indian army which has killed hundreds and thousands of Kashmiris in cold-blood.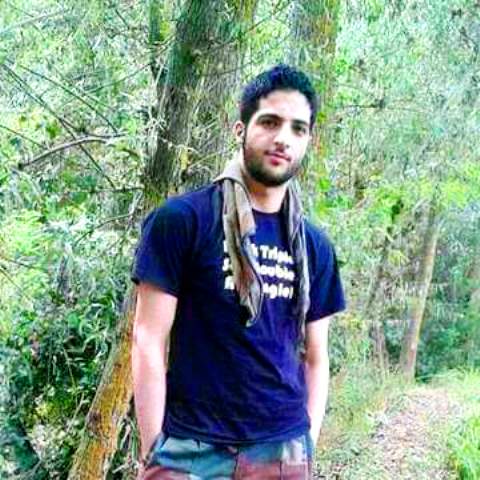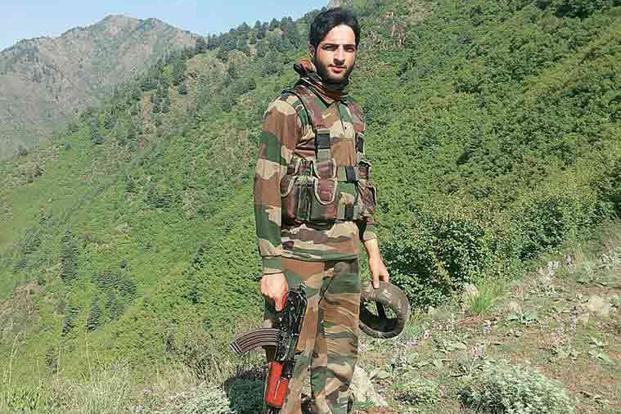 He joined freedom fighters owing to brutality and tribulations Indian army caused on Kashmiris. Photo: File
---
Wani was born on September 14, 1994 in DadaSara and got martyred on July 8, 2016 in Kokernag. Today, it is his second martyrdom anniversary but Kashmiri youth still inspires itself from his sacrifice. People remember him as a hero and a genuine freedom fighter, inspiration for young generation.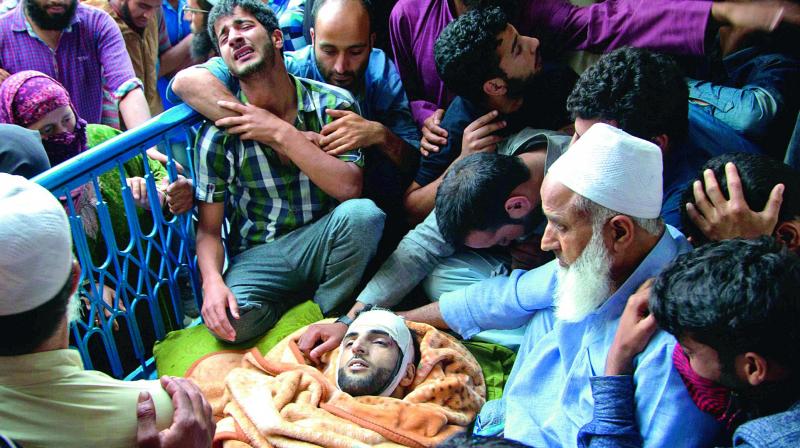 Entire valley mourned over his killing. Photo: File

---
Miserable situation of human rights in Kashmir
Contemporary wave demanding freedom from India, which unfortunately has taken the lives of hundreds of people and blinded countless, is indeed the result of many freedom fighters like Wani. According to the latest UN report, Indian troops have killed 145 civilians between July 2016 and April 2018.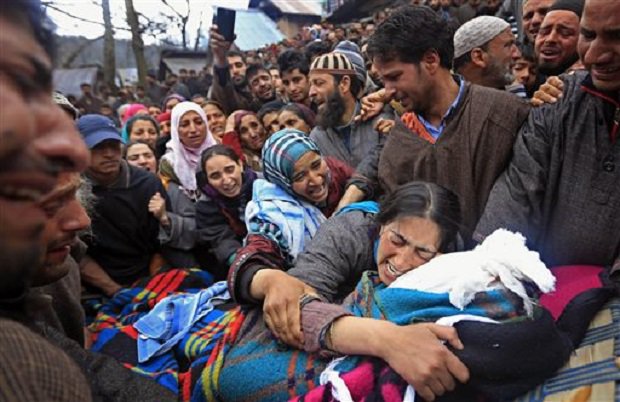 Miseries never ended for Kashmiris. Photo: File
---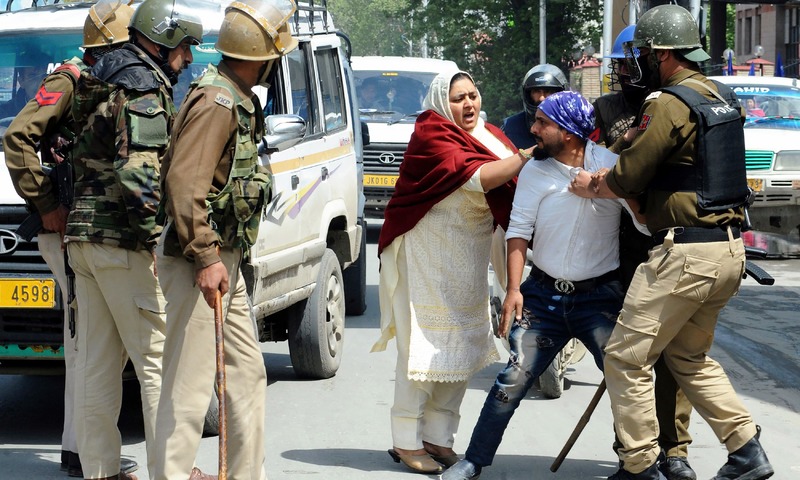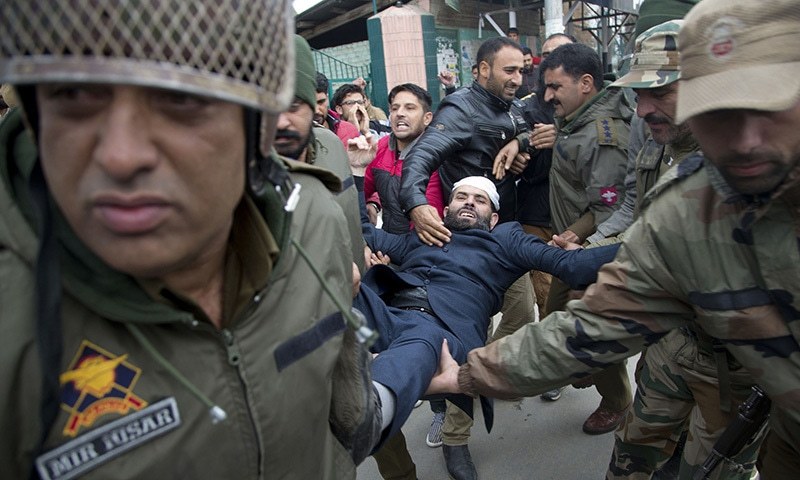 Indian forces can detain anyone, ignoring the national and international human right laws. Photos: File

---
Recent killing of Shujaat Bukhari, a prominent journalist and editor of a leading Kashmiri newspaper  Rising Kashmir  in Srinagar, has further aggravated the situation.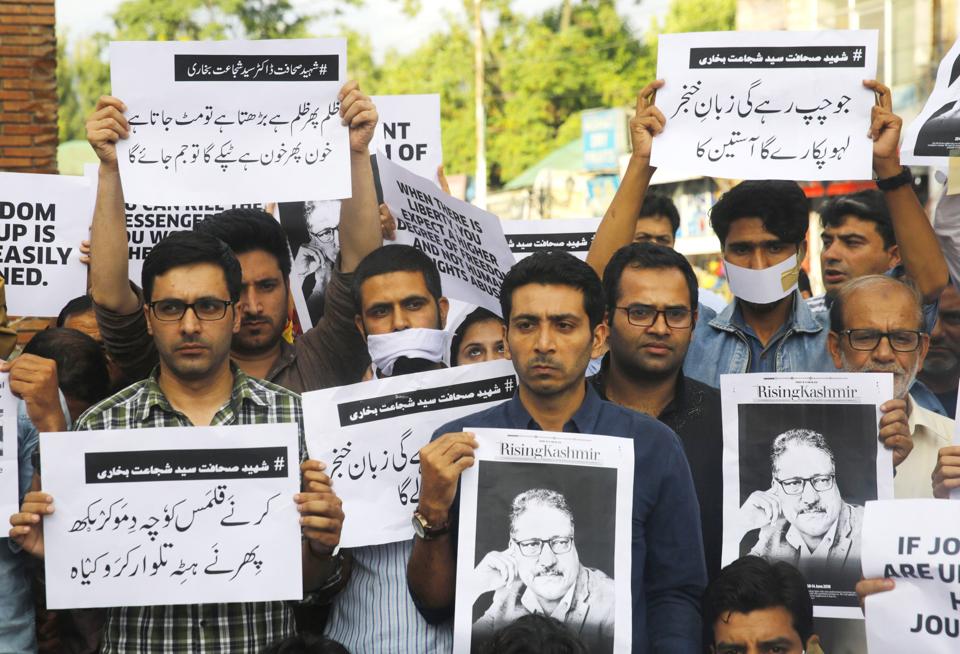 Shujaat Bukhari was a well-reputed journalist who reported on human rights abuse in Kashmir. Photo: Hindustan Times
---
He was killed on the day when a report covering the human rights abuse was issued by Office of the United Nations High Commissioner for Human Rights (OHCHR). Indeed, no one is safe in a valley which if made peaceful is no less than a heaven on the earth.
Kashmiris should be given right to self-determination
It is time to settle Kashmir issue with peaceful means rather through despotic ones which would bring more obliteration. Indian forces should realize the sanctity of the matter and instead of using suppression they should sort out the decade-old matter through nonviolent means.
If suppression continues, more and more youths will prove to be Burhan Wani. And peaceful youth of Kashmir will turn into freedom fighters. Furthermore, there are chances that the commotion will not be limited to Occupied Kashmir only.