(WebDesk) – The great grand maestro Ustad Amanat Ali Khan's 44th death anniversary is being observed today. Years and years have been passed but the classical maestro's sung musical pieces become immortal and still subsits in the memories of music lovers.
The unforgettable Ghazals and Sonnets sung by him, are the melodic heritage of music industry of Sub-continent.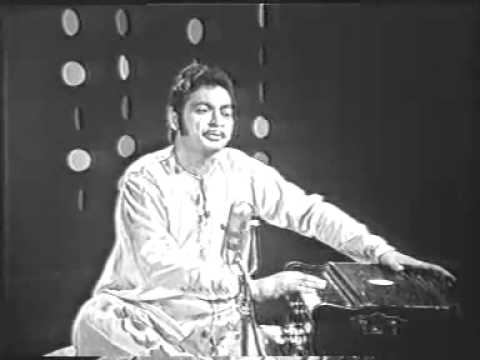 ---
Music lovers and music learners worship the musical master pieces of the great grand whiz for his command on throat, notes and musical instruments.
His notch despite ages still enchants the soul with the smooth and crisp of his voice.
The legendry classical singer Ustad Amanat Ali Khan was born in the eminent and most respectable musical family of 'Patiala' of Sub-Continent and started learning pure classical music since he was toddler from his father Ustad Akhtar Hussain who also was popular and established classical singer of that era.
The notable singer of the Patiala Gharana Ustad Amanat Ali Khan was a master of three musical forms: the raga, the thumri, and the ghazal.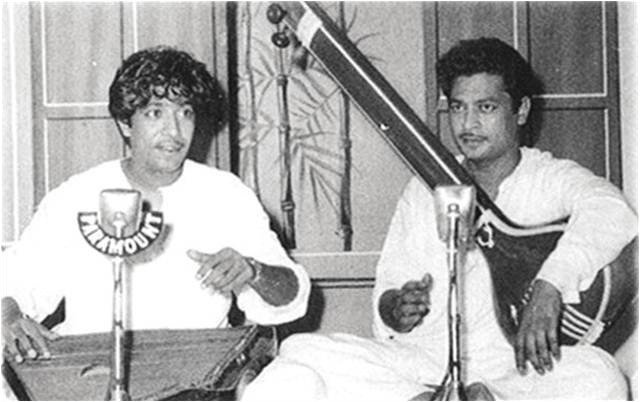 He along with his brother Ustad Fateh Ali Khan made the renditions of Khayal and Tarana extremely pouplar. Photo: File
---
He soon had gotten the fame and recognition he actually deserved as classical musical singer was at its peak when Amanat Ali and his younger brother, Fateh Ali, began their career. He created a unique and innovative style of performing music simplified the structures of ragas, sang thumris more softly and smoothly than any of his contemporaries and innovated a novel style of ghazal singing during the last days of his life.
At the age of 52, he deceased leaving behind an irreparable loss to the music of the subcontinent. Insha ji Utho, Honton py kahi un kay, yeh arzoo thi tujhy, ay watan pyary watan, Umran Lagiyan and other.
---
Insha Ji and Ustad Amanat Ali
Insha jo utho is not only one of the most celebrated work of Ustad Amanat Ali Khan also as poet, it is one among the most celebrated work of Ibn-e-Insha. Insha was a poet, writer, satirist, journalist and diplomat. According to the writer and researcher Nadeem F Paracha, as much as the poem is famous for the insightful meaning of the depart of an ammortal being – equally became infamous and is still being consdered cursed as not only Insha but Amanat and later his son Asad Amanat and afterwards who so ever chose to experiment the piece – soon took the flight of the immortal land and passed away.
But the melancholy in the lyrics and charm of those musical notes arranged by the grand aestro Ustad Amanat Ali Khan still has no match.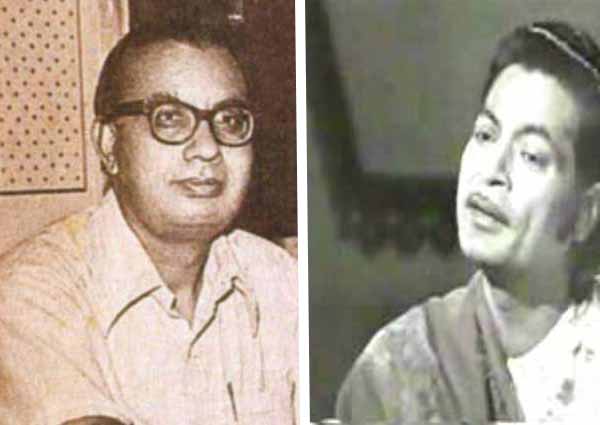 Not only Insha who penned the song – but Amanat and later his son Asad Amanat and afterwards who so ever chose to experiment the piece – soon took the flight of the immortal land and passed away. 
---
Other Remarkable Renditions
Patiala family is quite kown for his the religious recitation specially the Marsiya, Salams, Soz and Nohay during Muharram. It has remained a tradition of National Television and later of private TV channels to broadcast the religious recitation of the family  on Ashura. Their most famous Salams are Yeh Sochta hoon, Mujrai Khalq mein, Shah Kahty thy among many.
Ustad Amanat Ali Khan had sung the most famous and blood-rushing patriotic songs; still unparallel still unmatch. Most notable are Ay Watan Pyaray Watan and Chand Meri Zameen.
The music Guru was bestowed with the Pride of Performance 1969 in recognition of his services to the music and music Industry of Pakistan
---
Patiala Family
Patiala Gharana's other famed singers are Late Ustad Bade Fateh Ali Khan and Ustad Hamid Ali Khan who is one among the last classical maestros of Patiala family who still is serving the usic with same dignity and reverence.
Ustad Amanat Ali Khan's two of the sons Ustad Asad Amanat Ali and Ustad Amjad Amanat Ali at bvery young age also passed away. Still few of this familiy's young blood is notably talented and endowed and maintained a distinguish status in the music of Sub-continent mainly the youngest brother Shafqat Amanat Ali and Ustad Hamid Ali Khan's sons.