Growing a forest in the heart of an urbanised locality seems impossible. However, an enthusiastic environmentalist in Karachi has designed a small forest, which has become the centre of attraction for many.
Meet Shehzad Qureshi, who designed a small forest three years ago in the heart of Karachi. This small forest, which has been built on the Miyawaki Method, has countless number of trees, shrubs and plants. Spread on just 400 yards, the forest has 1200 trees with various shrubs, trees and plants of native variety.
According to Qureshi, if 25 residents of Karachi design and build the same kind of urban forest, the temperatures especially the severity of heatwave can be reduced.
---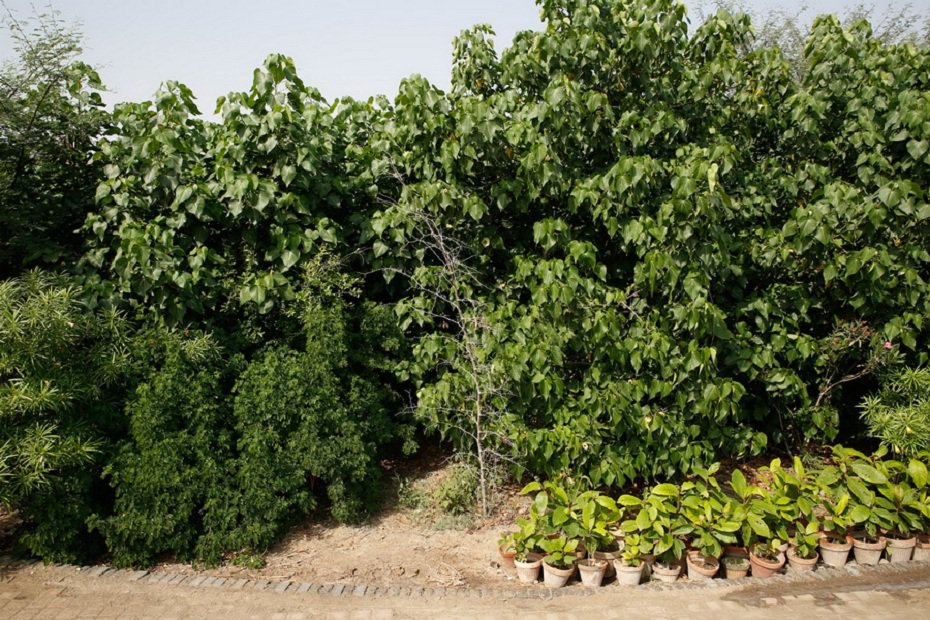 With lush greenery the plants and trees, the temperature inside these forests are 5 degrees cooler than the outside. Photo: Urban Forest

---
Qureshi recalls the first devastating heatwave of Karachi that took many lives. But he says through this method the biodiversity of Karachi can be saved. Add to that the fact that within these forests, the temperatures are 5 degrees below the outside temperature.
"Urban foresting needs patience and plants can fully grow into trees within three years," says Qureshi.
Qureshi further elaborates that the more diverse the forest is the more beneficial it can be. "Each tree has its own significance and benefits, and it can also become home to many living things, especially birds of different species can nest on the barks of the trees that are suitable for them," Qureshi adds.
---
Urban foresting can become home to various living things especially birds. Photo: Dunya News

---
With a drastic tree culling on going in the city of Karachi, such small urban forests can be one of the best solutions not only for increasing biodiversity, but also helping to curb the effects of reduced number of trees in the city.