(WebDesk) – Although all commuters deal with stress during their daily treks, female commuters face more impediments and challenges traveling to their work place, institutions, market or anywhere. Absence of personal conveyance aggrandizes the difficulty of travelling let alone travelling alone.
Sana Zahoor is committed to supersede these stereotypical obstacles to ease her commute and make daily chores a little less hectic. Sana Zahoor has now transformed her travel into an easy, immediate in fact, a fun way to commute. She travels by scooty.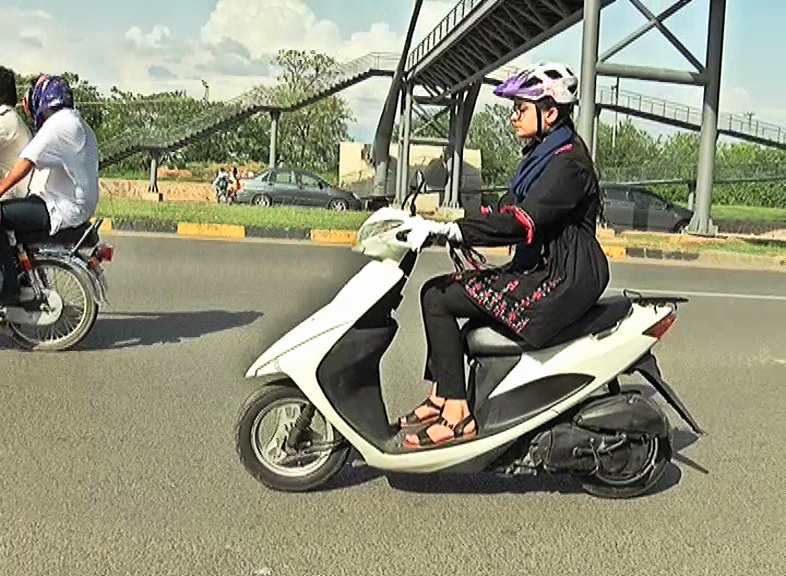 ---
Wearing helmet with the sterling keys in her hands, Sana every day takes to the roads of Islamabad on her fast-raced Scooty to travel to her university and to the places of interest.
People peek; sometimes appreciate the zealous Sana. A friend of Sana usually accompanies her on her way to university.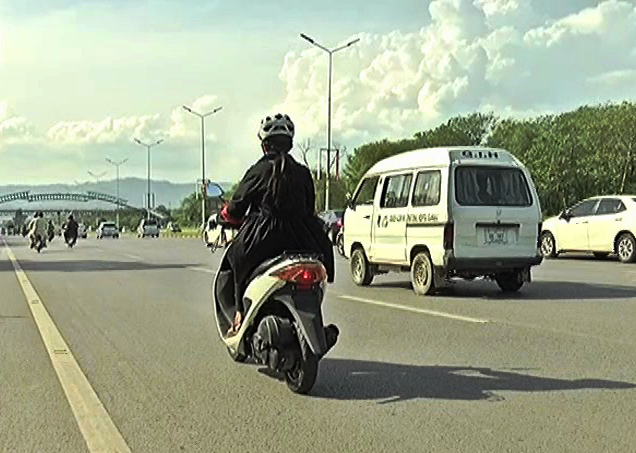 ---
'A girl should focus on her work and paves the way for her success without being reliant on others for her household tasks and daily errands', said Sana Zahoor. Sana believes having your own conveyance empower the women.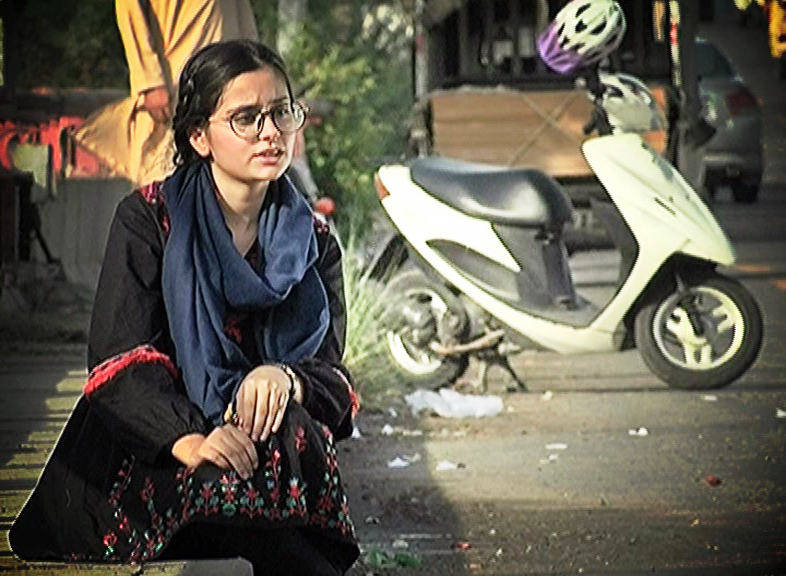 ---
Sana's parents are also very encouraging. They motivate her to do her work on her own and never get depended on others for her everyday jobs.
Sana, riding Scooty on the busiest ways and boulevards of Islamabad delineates the women firm enthusiasm and zeal to deal with the hurdles and tribulations on her own.