ISLAMABAD: Pakistan Tehreek-e-Insaf (PTI) Chairman Imran Khan on Tuesday said it is shameful how three successive governments colluded to adjourn reference in mega Hudaibiya corruption case.
PTI chief took to Twitter and termed the Sharifs 'mega crooks' who did corruption of Rs1.25 billion for over 18 years.
---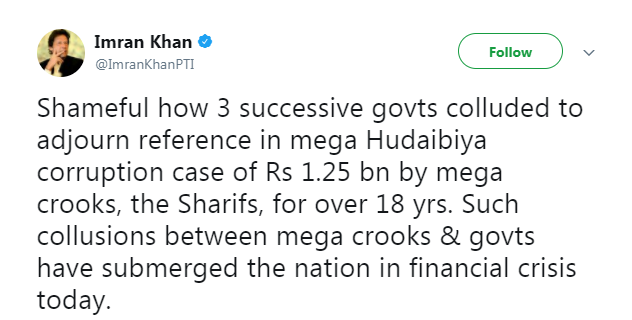 ---
Imran Khan said such collusions between mega crooks and governments have submerged the nation in financial crisis today.