LAHORE: Showbiz fraternity on Thursday took to popular micro-blogging website Twitter to express displeasure over incessant and routine life-crippling traffic jams in Lahore.
"Terrible traffic jams in Lahore since 4 http://days.Total chaos .police is just not helping just standing by n watching. I wonder why? ", wrote Samina Peerzada.
---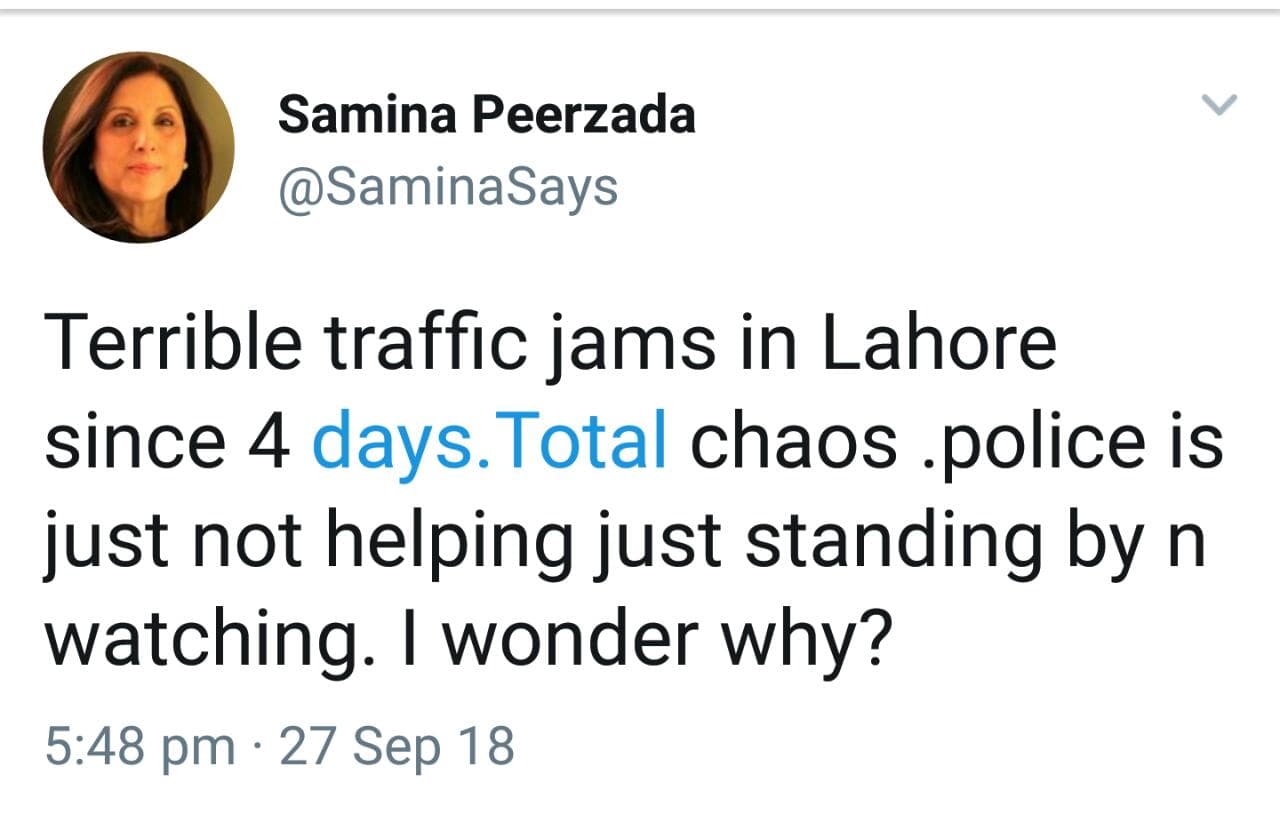 ---
"Can't go anywhere owe to incessant traffic jams", regretted Sumaira Arshad.
---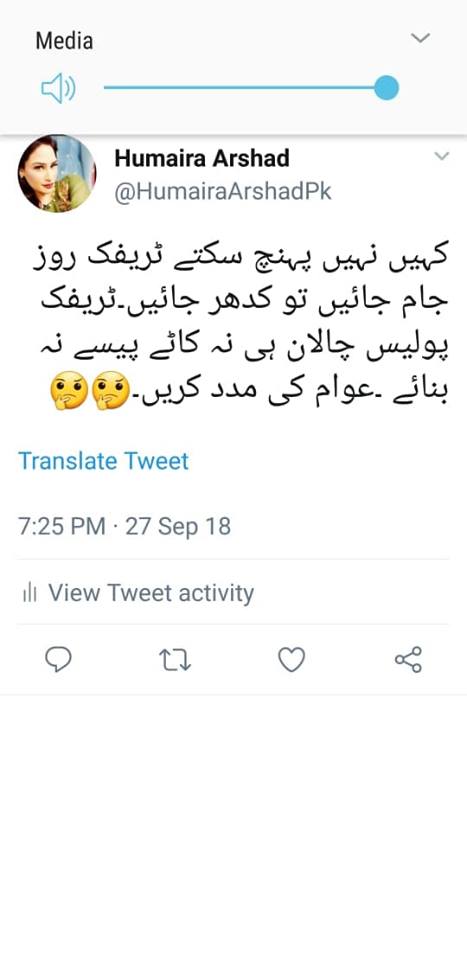 ---
"Pathetic situation on roads. Too much traffic jam on roads. What the hell is this? Where is traffic jam?", inquired model.
---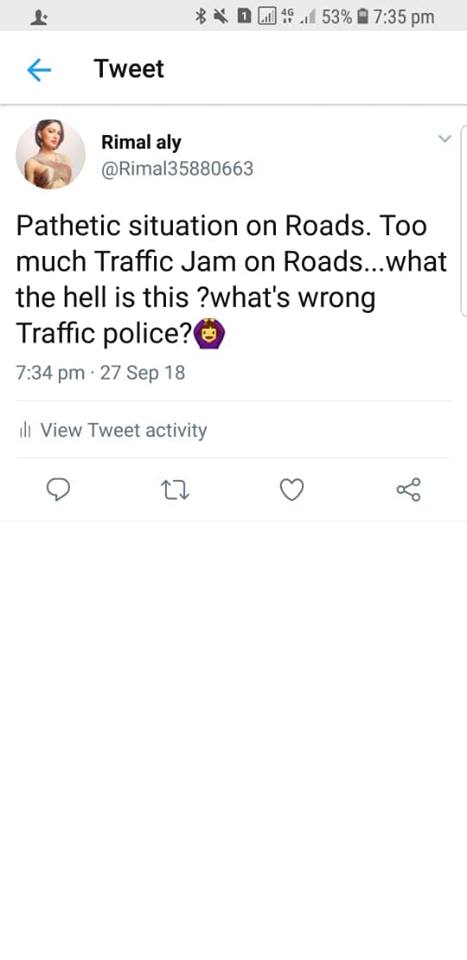 ---
"PTI government is causing confusion and chaos in the lives of people in Lahore.The city which inhabits 70% working class and poor people is being unkind to them by imposing heavy fines on them. There are traffic jams on many of the main roads in which people are helplessly stuck", stated Jawad.
---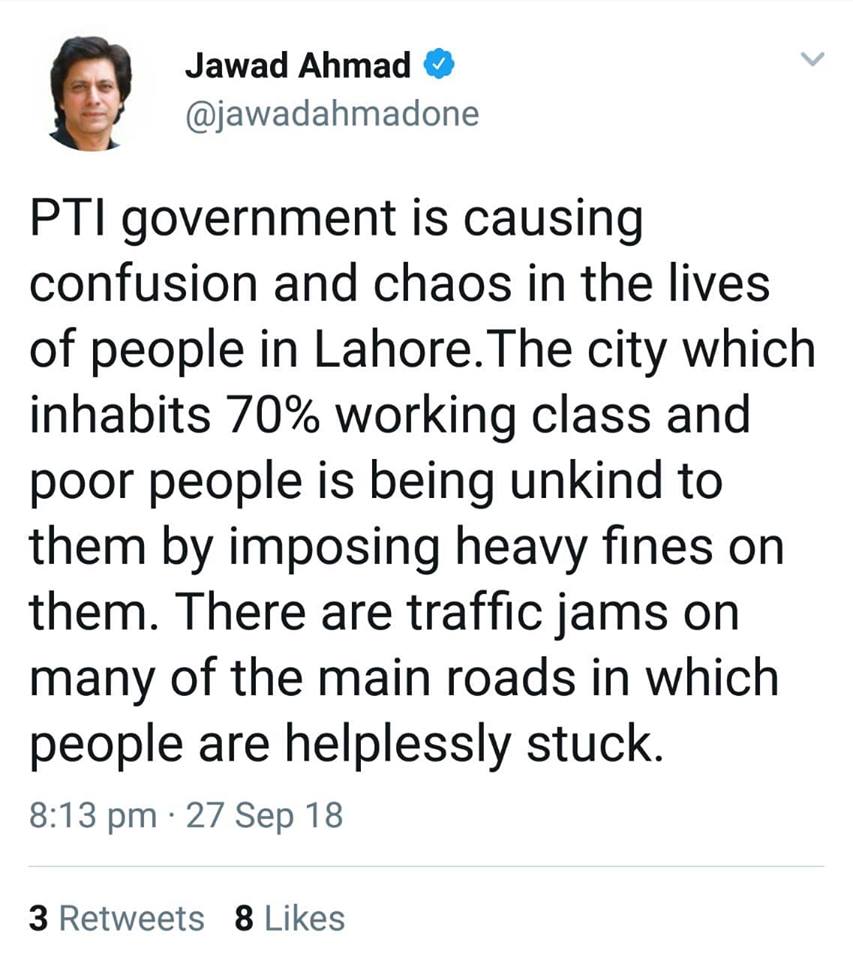 ---