UTTARAKHAND (Web Desk) – Restoring faith in humanity, a Sikh cop came to the rescue of a Muslim boy in India's Uttarakhand state while saving him from a mob attack.
The incident occurred in the premises of the Garjiya temple at Ramnagar town, Uttarakhand. Vishwa Hindu Parishad (VHP) workers reached at the place after they received information that the Muslim youth had went to meet his Hindu girlfriend at the temple.
They alleged that the couple was indulging in unethical behaviour and hurting religious sentiments.
---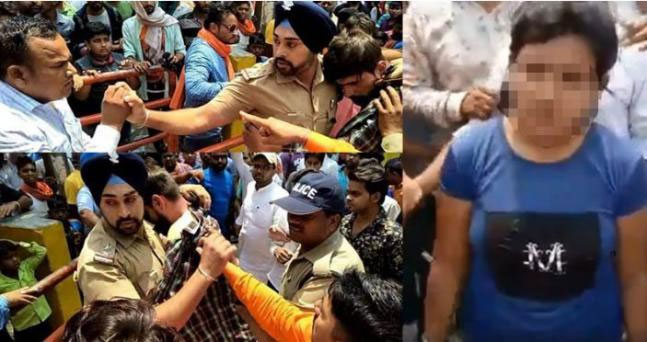 ---
The mob surrounded the couple and was preparing to beat the youth when sub-inspector Gagandeep Singh arrived at the spot and shielded the Muslim boy. In the process, he took several blows on himself but prevented the workers from attacking the youth.
The couple was later escorted to police station and sent back to their families.
Police have booked at least five people and a search is on to nab them. A reward of Rs 2,500 has been announced for Gagandeep Singh for his act of bravery.
A video of the incident posted on social media has created quite a buzz with people commending the fearless sub-inspector.