The federal capital of Pakistan exemplifies beauty in all four seasons. But spring stands out for brightening the city with colours and lush greenery, and also something unpleasant – allergies.
While the season of spring has its charm, it is a nightmare for many people suffering from pollen allergy.
Residents of Islamabad suffer from pollen allergy as soon as the month of March starts.
The main cause of pollen allergy during the spring season is Paper Mulberry trees, which fill the air with its pollen at a high concentration in Islamabad.
Patients suffering from allergy say that during this month they suffer from shortness of breath and coughing, especially if they are outdoors during the mornings and evenings.
---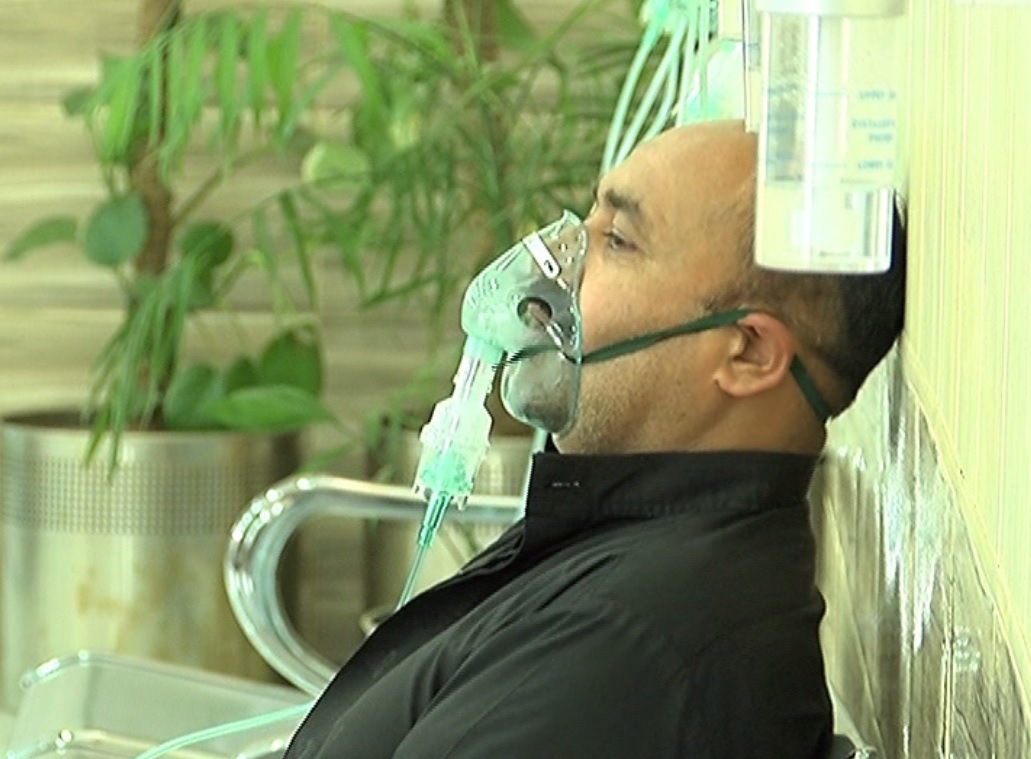 Shortness of breath and coughing is one of the main causes of pollen allergy. Photo: Screengrab

---
According to doctors, people suffering from pollen allergies should take precautionary measures.
"If it is very important to go outdoors, precautionary measures such as wearing masks or applying Vaseline around the nasal area and wearing goggles to protect the eyes, can help," says a doctor who spoke to Dunya News.
Pakistan Meteorological department has warned that currently the pollen count in the city is 28, 000 cubic metre, which can increase to 40, 000 cubic metre.
---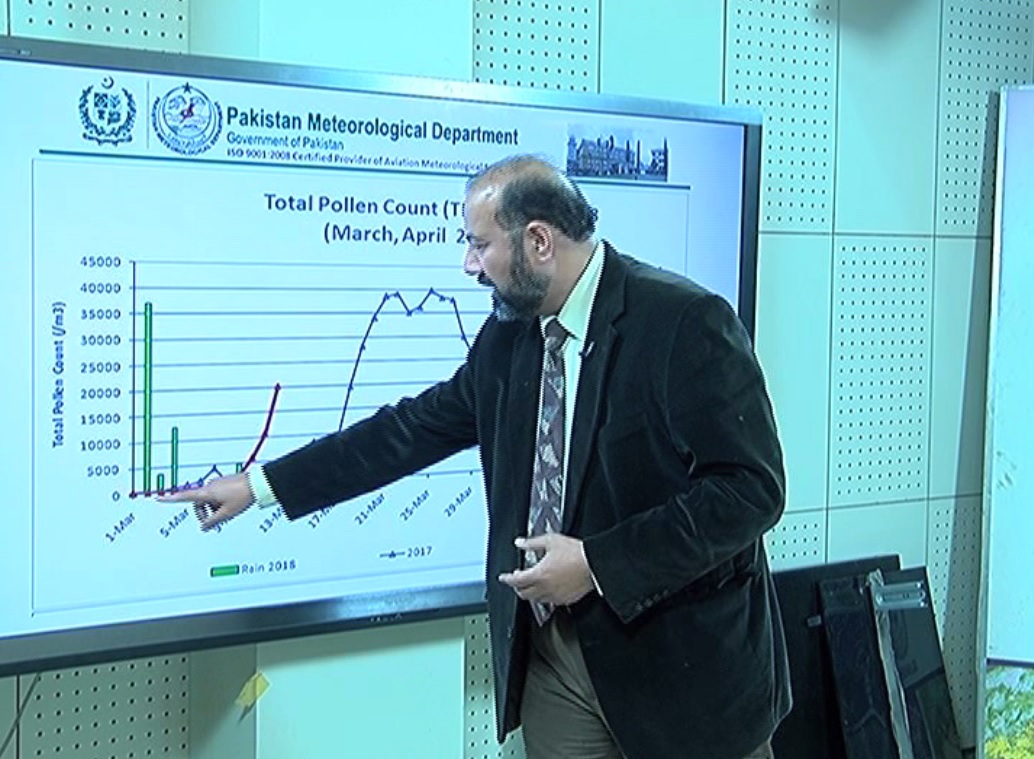 Pakistan Meteorological department has warned that pollen count will increase in federal capital during the month of March. Photo: Screengrab

---
Residents of Islamabad are waiting impatiently for rainfall that can help rid the pollen in the city's air.