LAHORE: The Pakistan Meteorological Department (PMD) on Monday has forecasted that the temperature in the country will likely reach 50°C on Thursday.
Several areas of inner Sindh, Punjab and Balochistan will reel under scorching mercury levels.
---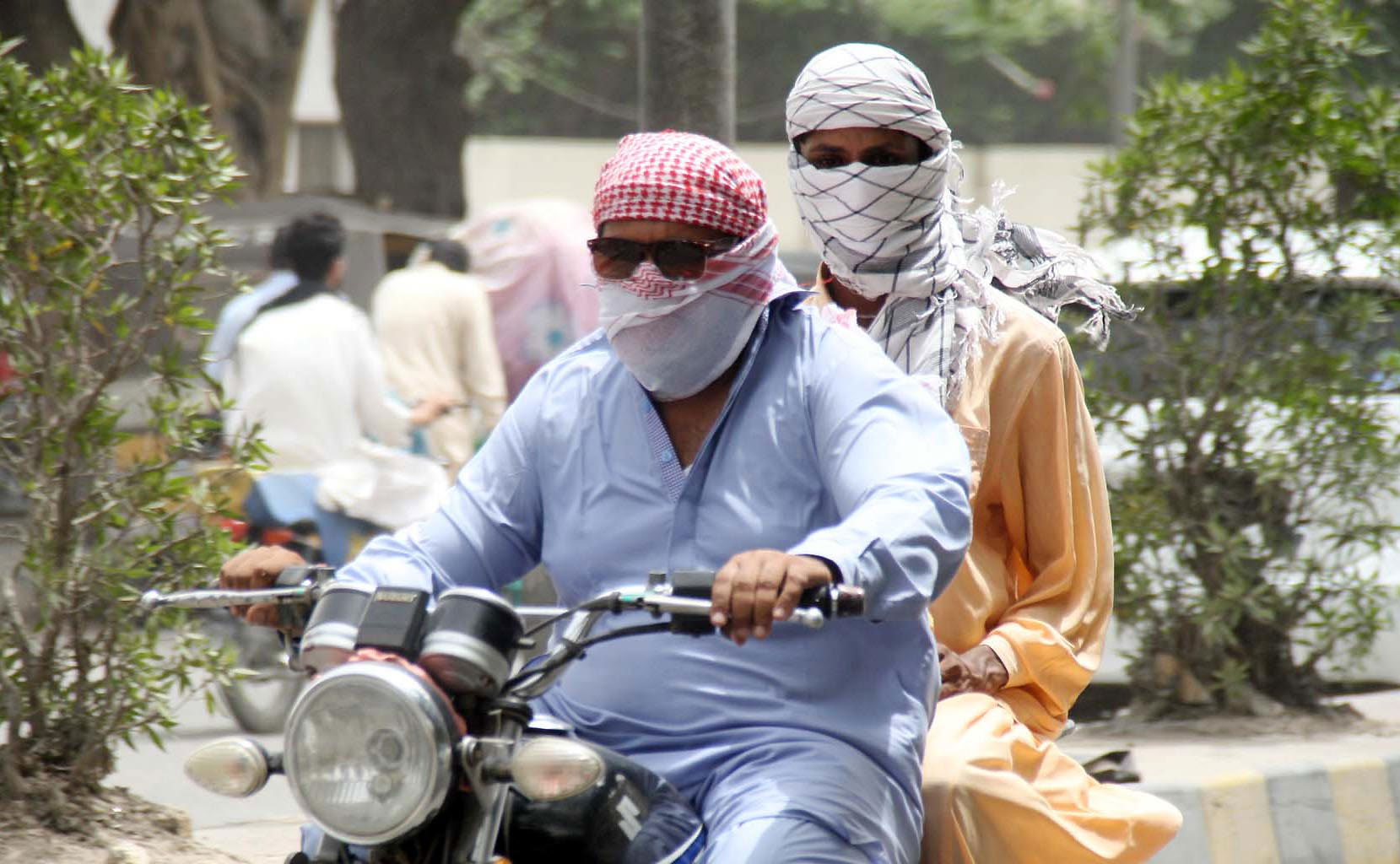 Motorcyclists cover their face to protect themselves from heatwave in Karachi. — Online Service
---
Today marks the last day of the second heatwave in Karachi. Sea breeze will restore from Friday following which the temperature is expected to plummet.
The temperature will likely remain between 39-41°C in the port city.
---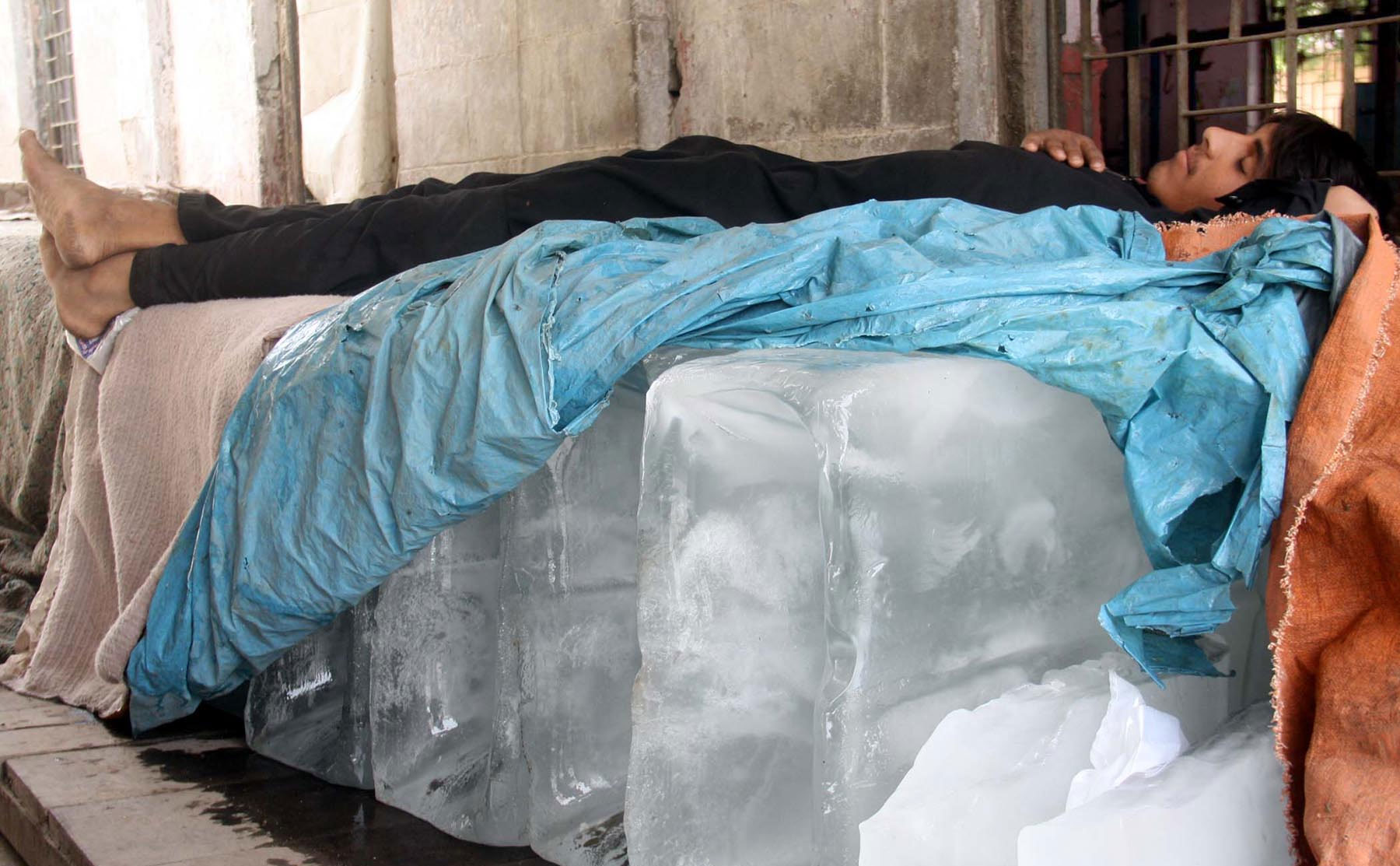 Boy takes a nap on ice blocks in Karachi. — Online Service
---
On Wednesday, Karachi endured the hottest day of the year as the temperature surged up to 46°C. The city has bear at least four heatwaves till date. The maximum temperature 47.8°C recorded in Karachi in the month of May was on May 9, 1938.
Met Office suggests very hot and dry weather is expected in most parts of the country. As per synoptic situation, continental air is prevailing over most parts of the country.