(Web Desk) – A drug-resistant typhoid epidemic is spreading in Pakistan raising fears that globally more diseases are becoming untreatable.
According to the New York Times, the first known epidemic of extensively drug-resistant typhoid is spreading through Pakistan, infecting at least 850 people in 14 districts since 2016. The report cited these figures from the National Institute of Health Islamabad.
Experts fear the more potent strains could replace the weaker ones and radiate globally.
Only one effective oral antibiotic is left to combat the strain, but with just one more genetic mutation, concerned researchers say that doctors would be powerless to fight it, reported The Independent.
Furthermore, the signs indicate that the world could be heading towards a return to a pre-antibiotic era due to the worldwide spread of over-usage of antibiotics.
"This isn't just about typhoid," said Dr Rumina Hasan, a pathology professor at the Aga Khan University in Pakistan.
---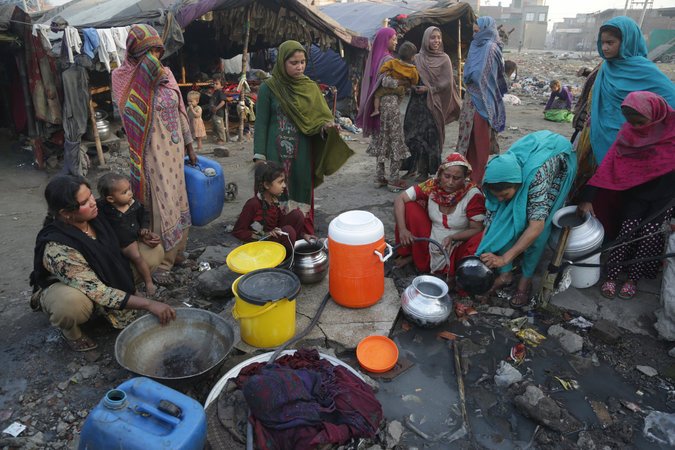 Women lining up for clean water in Lahore. Public health officials are reemphasising preventive measures such as vaccination, boiling water and hygiene against typhoid. Photo: AP
---
"Antibiotic resistance is a threat to all of modern medicine and the scary part is we're out of options," Hasan added.
According to Pakistan's National Institute of Health Islamabad, four deaths have been reported so far. Furthermore, one travel-related case has been detected in the UK.
Caused by the Salmonella Typhi bacteria, Typhoid fever is a highly infectious disease transmitted by contaminated food or water. About 21 million people suffer from typhoid each year, and about 161,000 die, according to the World Health Organisation.
Typhoid is endemic to Pakistan, where poor infrastructure, low vaccination rates and overpopulated city dwellings persist. Doctors in the Sindh province were not surprised by an outbreak in November 2016.
Doctors still prescribe an estimated 50 million doses of antibiotics for typhoid globally each year, reported the New York Times.
In Karachi, antibiotic resistance is increasing by 30 percent each year, and at that rate, all typhoid cases in the city will be resistant to multiple drugs by 2020.
Physicians are treating the Sindh strain with azithromycin and other more expensive treatments that must be administered in hospital settings.
Researchers from Britain's Wellcome Sanger Institute after their analysis of the mutated strain of typhoid found that the genetics of the new typhoid strain has mutated and acquired an extra piece of DNA to become resistant to multiple antibiotics.
---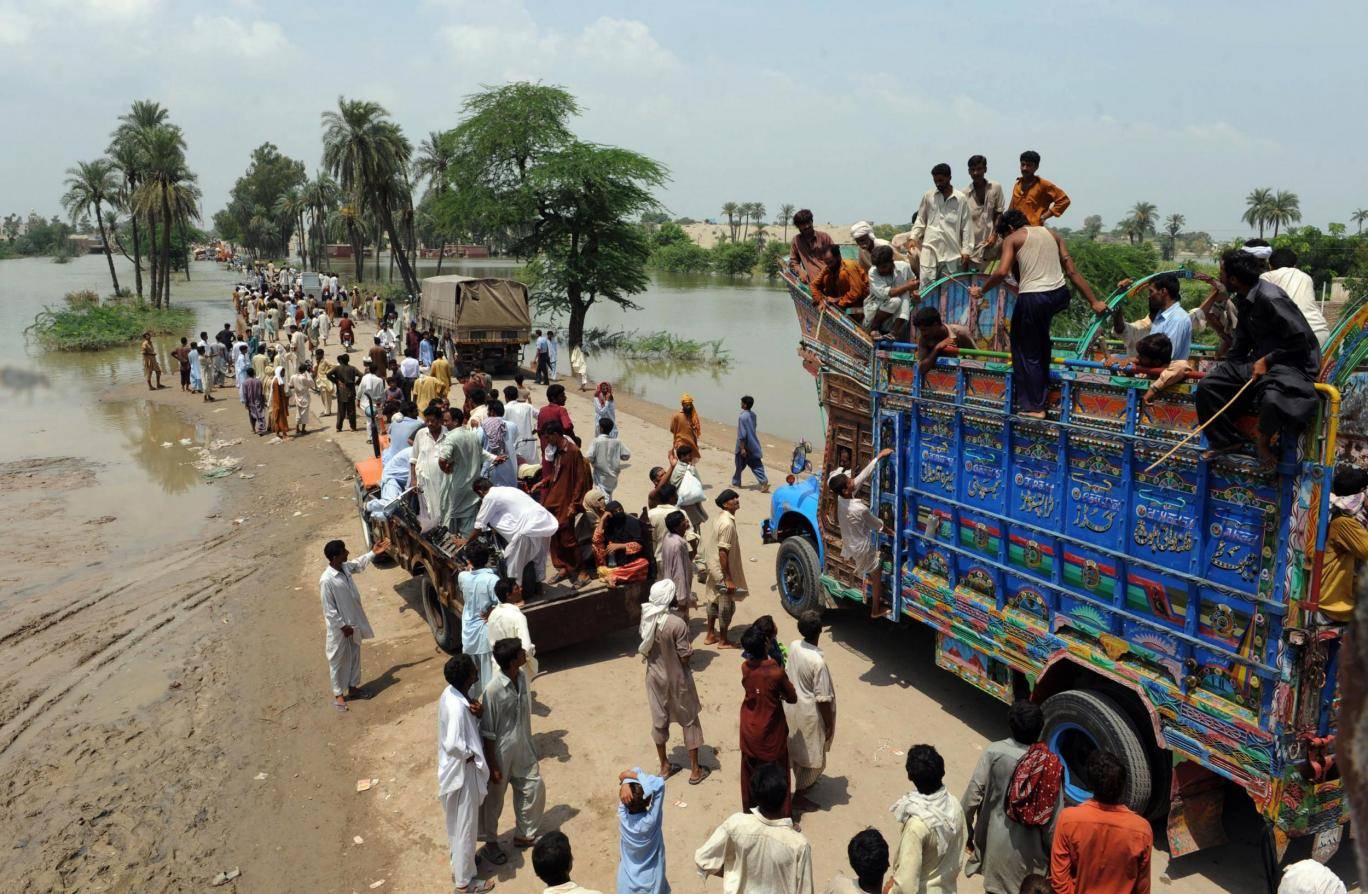 Natural disasters such as floods are the gateways to waterborne diseases such as typhoid. Photo: Getty

---
"Once we aren't able to treat this effectively, we're going back to the pre-antibiotic era. That would mean a lot of fatalities in our future," said Dr. Elizabeth Klemm, an infectious disease geneticist at the Wellcome Sanger Institute in England.
Without antibiotics, simple illnesses and common infections would become deadly.
World Health Organisation has descried the resistance to antibiotics as a "global health emergency".
Eric Mintz, an epidemiologist at the Centres for Disease Control and Prevention said, "It's a global concern at this point",
"Everything suggests this strain will survive well and spread easily and acquiring resistance to azithromycin is only a matter of time," Mintz added.